'Weird Al' Yankovic Didn't Even Get Paid to Appear in 'Bill and Ted Face the Music'
Although a few acts have seen success in the genre, no musical comedy artist can come close to the longevity of "Weird Al" Yankovic. Since the 1970s, Weird Al has been delivering hilarious original songs and parodies alike. And he tends to unexpectedly pop up in movies and TV shows too. Yet, fans probably didn't even spot him in Bill and Ted Face the Music.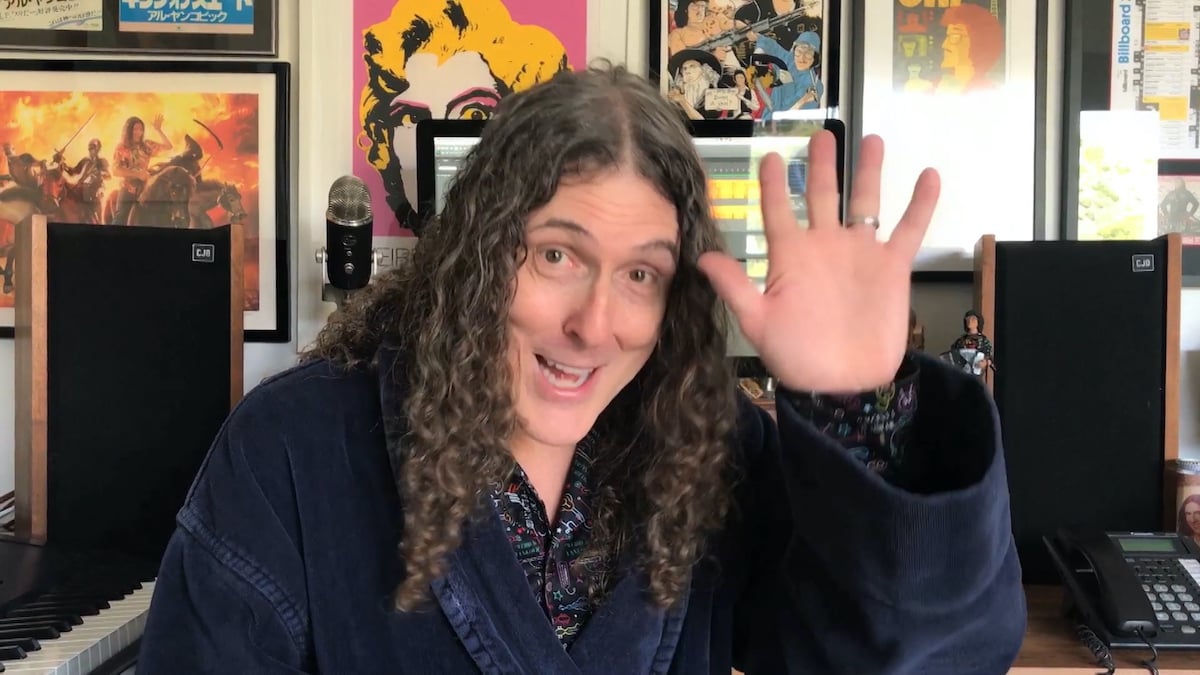 'Weird Al' Yankovic has a history of making surprise cameos
In part due to his distinctive appearance, Weird Al has become one of Hollywood's favorite surprise cameos. He's appeared in all three The Naked Gun movies, The Simpsons, Halloween II, How I Met Your Mother, and countless more projects. And back in 1989, he starred in and co-wrote cult classic comedy UHF.
That being said, audiences are used to seeing Weird Al appear either as himself or in an offbeat character role. But Weird Al's appearances are usually built around him. So while he could seem like a natural fit for the goofy tone of Bill and Ted Face the Music, the circumstances of his cameo are even more surprising. In fact, he didn't even get paid.
But his appearance in 'Bill and Ted Face the Music' is even more special
In fact, only eagle-eyed fans would have seen Weird Al show up in Bill and Ted Face the Music. As the singer recently pointed out on Instagram, he's only on screen for a second or two. The moment takes place during the movie's end credits sequence. Footage of fans seemingly jamming out to the soundtrack rushed past. And Weird Al is among them.
Weird Al explains in his Instagram post that he submitted the footage as part of a contest to appear in the new Bill and Ted movie. Rather than landing a paid cameo, the singer — who admits he's a "big fan" of the franchise — took an unconventional route in the hopes of making it into the final cut. After all, it has been 30 years since the last Bill and Ted movie.
'Weird Al' also shows up briefly in another 2020 release
Remarkably, Bill and Ted Face the Music isn't even the only new release in which Weird Al has an all-too-brief cameo. In his social media post, he also revealed he pops up in the Disney animated film Phineas and Ferb The Movie: Candace Against the Universe.
In that film, Weird Al appears as "T-Shirt Cannon Guy," he said. However, he was supposed to cameo as Milo Murphy, his character from the DisneyXD series Milo Murphy's Law. That scene was ultimately cut, but Weird Al will likely surprise audiences with another cameo in no time.