'Weird Al' Yankovic Pokes Fun at Madonna, Offers Hilarious Music Suggestions for Coronavirus Quarantine
The coronavirus pandemic has wreaked havoc on so many lives, including those within Hollywood. But one of the few good things to come out of this situation is the content put out there by our favorite celebrities. Some stars have used their self-quarantine time as an opportunity to advocate for social distancing or to share their political beliefs.
Others, on the other hand, have elected to keep fans entertained and connected. Whether they are performing impromptu raps or engaging with fans directly, many famous faces are seizing this moment to keep themselves and their fans sane. Then there's "Weird Al" Yankovic, who has dialed up his social media presence with some fun posts.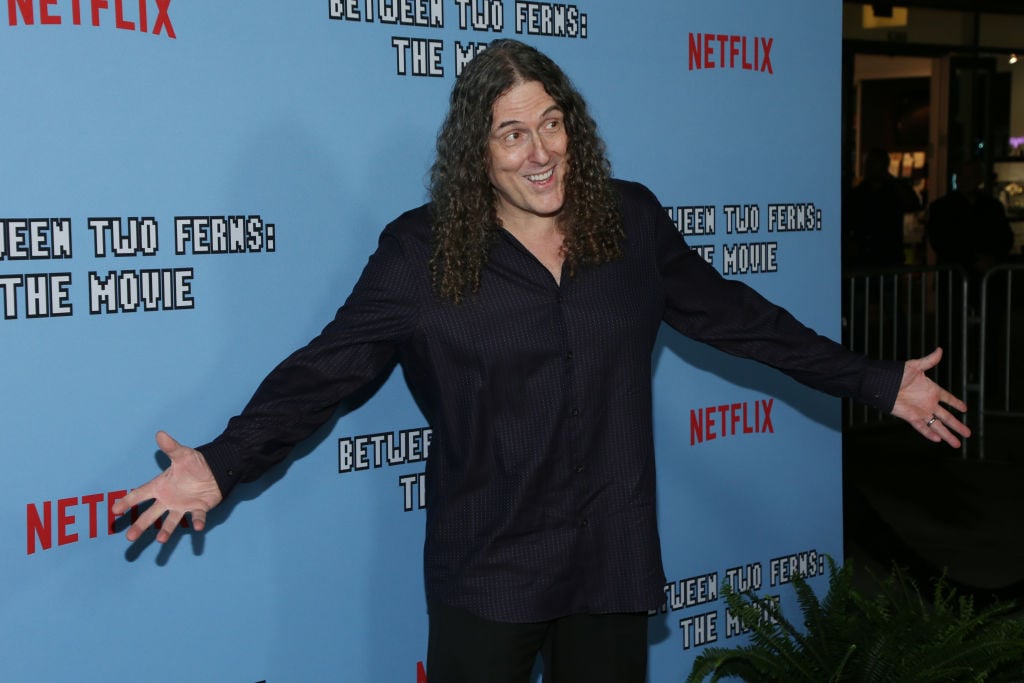 'Weird Al' has been finding the lighter side for decades
Of course, Yankovic has been spreading joy and laughter for decades. In the early 1980s, he made waves with hit music parodies such as "My Bologna" and "Another One Rides the Bus." Then in 1983, his first album released, and before long, Yankovic was on his way to becoming a household name.
Throughout the 1980s and 1990s, his popularity continued to grow. Songs like "Eat It," "Fat," and "Amish Paradise" cemented his status as one of the most popular musical comedians ever. And in addition to his albums, Yankovic has become a multigenerational success with his frequent concert tours.
In 2014, his most recent album — Mandatory Fun — became Yankovic's first number one album. That milestone was boosted by a viral strategy that saw a new video released online each day during the album's first week of release. Considering how adept Yankovic is at online marketing, it's no surprise he is a social media master.
The iconic performer has been very active on social media
The legendary performer fully engaged his quirky sense of humor even before the coronavirus pandemic escalated. After medical officials advised citizens to avoid touching their faces, Yankovic envisioned the most exaggerated version of that possible. And as the pandemic has become a more serious concern, he has done everything he can to focus on the lighter side of this challenging time.
On his Twitter and Instagram pages, Yankovic has taken a variety of approaches to tackling the coronavirus pandemic. He suggested fans revisit songs like "Germs" and Imagine Dragons parody "Inactive." Yankovic even read his own children's book When I Grow Up for followers. Another common theme has been Yankovic's refusal to record an updated version of "My Bologna" titled "My Corona."
Following Madonna's recent post, 'Weird Al' gently poked fun
However, perhaps the most-talked-about post Yankovic has released lately involves another musical icon. Madonna fans were already concerned when she posted an ill-fated attempt at parodying her own classic song "Vogue." As she sang into her hairbrush, Madonna updated the tune to focus on fried fish.
And the next day, Yankovic retweeted Madonna's post with a playful jab at her parody skills. "See? Not so easy, is it?" he wrote. Notably, Yankovic already tackled Madonna's music in "Like a Surgeon" in 1985. Based on Madonna's "Like a Virgin," Yankovic's version gently jabs at a hospital environment. Ironically, Madonna is one of the only original artists to participate directly in one of Yankovic's parodies.
As of this writing, Madonna has yet to respond. But even if she doesn't, Yankovic's fans are sure to keep an eye on what he's going to post next. In these uncertain times, Yankovic's playful sense of humor provides a fun escape from all the serious news right now.