Weirdest Katy Perry Rumor Is That She's Secretly JonBenét Ramsey
Katy Perry is one of the world's biggest pop stars, a woman who has topped the charts on multiple occasions. Fans love Katy Perry for her outrageous outfits, her habit of never taking herself seriously, and, most recently, for her sweet relationship with Orlando Bloom. Still, Perry has been involved in several controversies and wild rumors, with one of the strangest being that she is actually a beauty pageant queen who was tragically murdered more than a decade ago.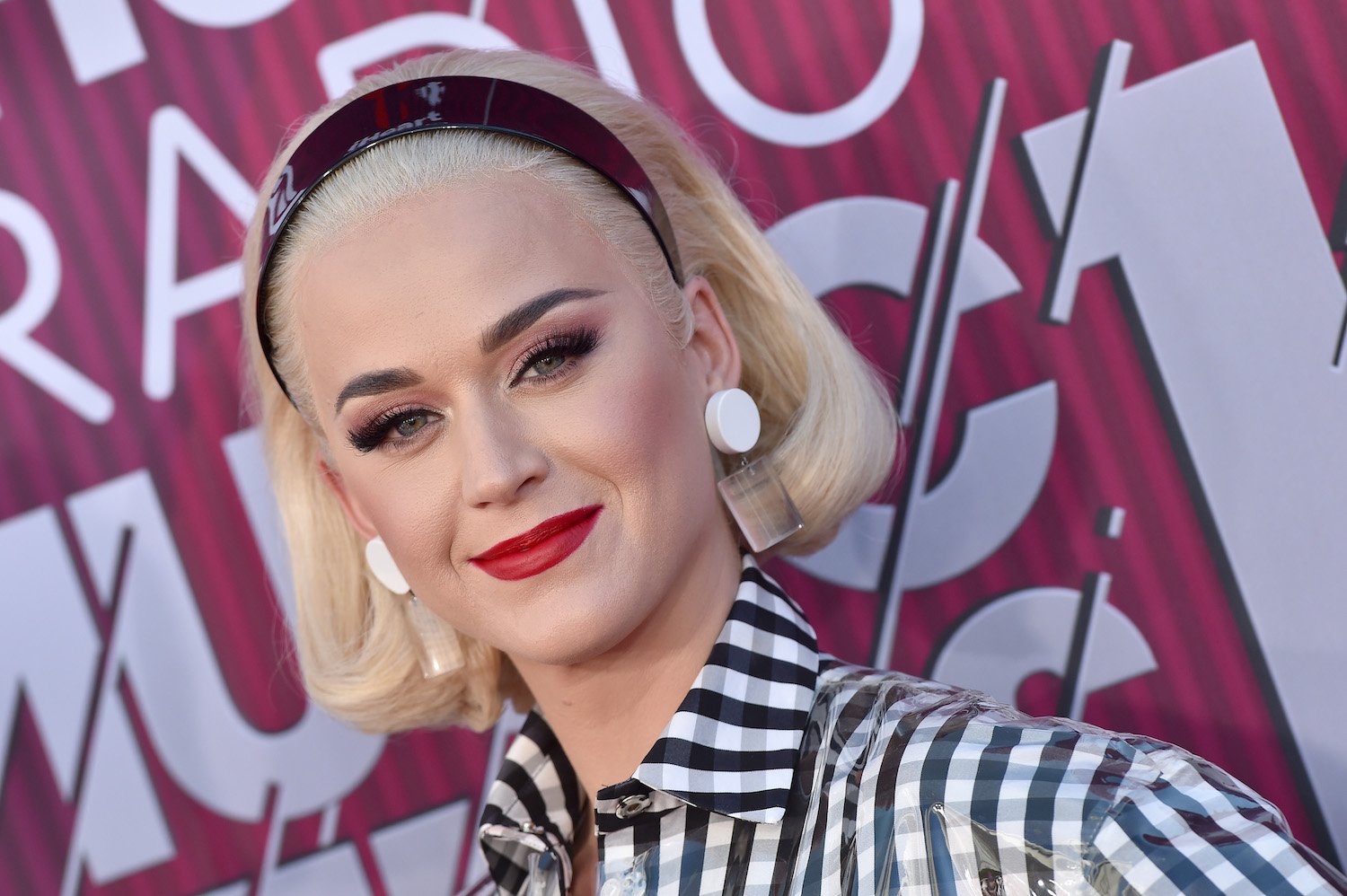 How did Katy Perry become famous?
Katy Perry was born in California in 1984. As a child, Perry experienced an upbringing that was extremely religious, with her parents placing strict guidelines on what Perry and her siblings were allowed to do. Therefore, Perry found herself rebelling a bit by the time she entered her teenage years. She utilized her talent for singing and dancing and left high school early in order to pursue a career in music.
Although her first few attempts to break into the music business were as a Christian artist and gospel singer, by 2004, Perry was ready to break out and show the industry what she was really capable of. In 2008, Perry released her single "I Kissed a Girl," and it quickly became a hit. The controversial lyrics set the stage for Perry's onstage persona, a girl who loved wild and colorful costumes, wigs, and flirty lyrics. Over the next few years, Perry continued to climb the ladder of success, with songs like "California Girl" and "Hot N Cold" becoming breakaway hits. Her romance with Russell Brand made headlines, all while she earned fans with her open and honest nature. In 2018, Perry was cast as a judge on American Idol, which further solidified her star status. Perry has more than proven herself as an artist to watch — however, she has been the subject of strange rumors. 
The tragic story of JonBenét Ramsey
Katy Perry has been in the headlines for nearly a decade now — however, well before she became famous, an entirely different story dominated the media. JonBenét Ramsey was born in 1990 to affluent parents. As a toddler, her parents got her involved in beauty pageants, and young Ramsey experienced a great deal of success, winning many competitions. 
However, in 1996, she was found dead in the basement of her parents' Colorado home. The case made headlines all around the world, and there was a great deal of speculation that her parents were somehow involved in the murder. Still, the case was never solved, and to this day, true crime aficionados still speculate about the case, wondering how and why little JonBenét Ramsey met her untimely end. 
An outlandish rumor suggests that Katy Perry is actually JonBenét Ramsey
A number of years ago, some conspiracy theorists threw out the idea that pop star Katy Perry is actually JonBenét Ramsey. The rumor holds that Ramsey's death was faked and that the child grew up in hiding, all while training to become a celebrity. The rumor was first published by theorist Dave Johnson in 2014, who posted a video that claimed to have evidence that Katy Perry was Ramsey, according to The Sun.
In spite of the immediate traction that the video, and the theory, ended up receiving, there is absolutely no real evidence that Perry is the slain beauty pageant queen. Furthermore, many have suggested that the theory is disrespectful to Ramsey's living relatives, who are likely still grieving the loss of the little girl, who died so many years ago.