'Welcome to Plathville': Amber Confronts Kim About Her Separation From Barry
TL;DR:
Welcome to Plathville stars Kim and Barry Plath have decided to separate.
Kim has asked Barry to move out of the family home, but their daughter Amber thinks Kim should be the one to leave.
Kim has said that she's reconsidered some of her parenting strategies as her kids have gotten older.
When Kim and Barry Plath married 24 years ago, they imagined it would be forever. But after decades of marriage, the stars of TLC's Welcome to Plathville have decided to separate. That choice has been challenging to the couple's many children, particularly those who still live at home, including their 13-year-old daughter Amber Plath.
Barry and Kim Plath have decided to separate after decades of marriage
Welcome to Plathville viewers were in for a shock in the show's fourth season when Kim and Barry announced that they'd decided to separate. The couple is known for their conservative Christian beliefs, which would typically mean that divorce would never be on the table. But Kim's growing unhappiness had put a huge strain on their relationship, leading her to move out.
Barry is still grappling with the possibility that his marriage could be over.
"I never thought this would happen," Barry said during a conversation with his daughter Lydia Plath during the show's June 14 episode. However, he admitted that he and Kim may not have put the necessary work into their relationship, especially in its early years.
"There were certain things left in the background that we didn't deal with," he admitted.
Amber Plath confronts her mom about the separation on 'Welcome to Plathville'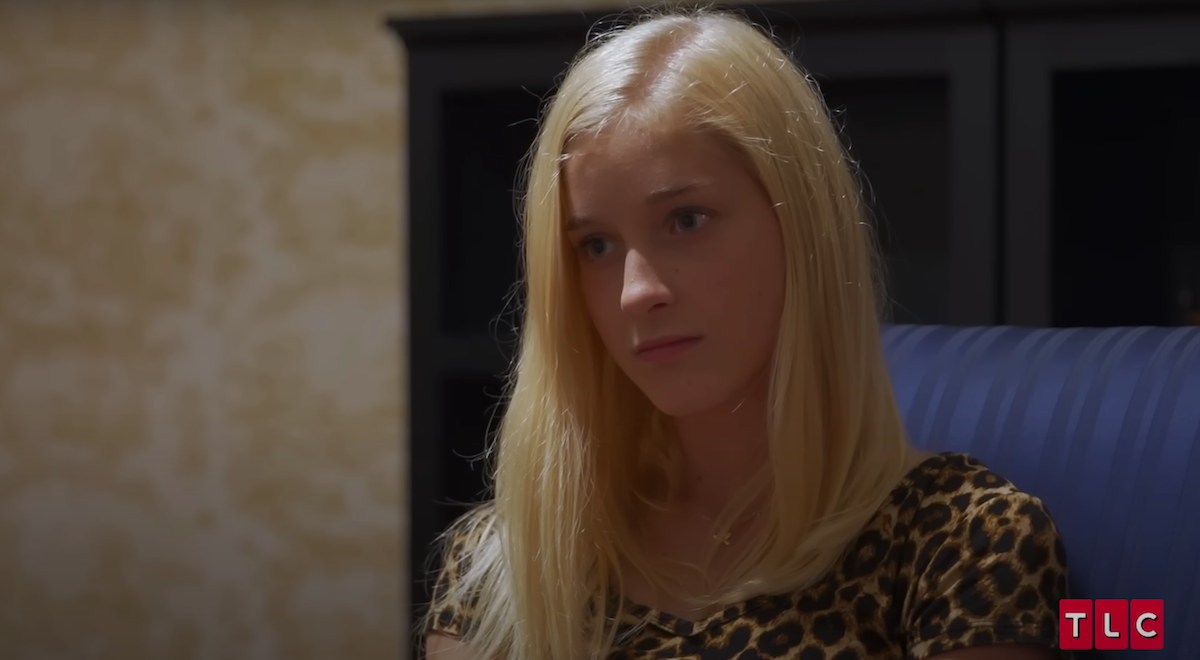 Barry has been opening up to his children about his and Kim's separation. That has frustrated Kim, who feels they should be presenting more of a united front. In the most recent episode of Welcome to Plathville, she sat down with three of her daughters, Amber, Cassia, and Mercy, to talk about the breakup.
Amber had some questions about what happened between her mom and dad. First, she wanted to know if Kim had wanted to buy her dance studio so that she could be financially independent after leaving Barry. Kim denied that was why she'd opened her own business. Amber also had opinions about which of her parents should stay in the family home.
"I know Dad's willing to move. He'll do it for you," Amber said. "But it just seems like if you're the one that wants to break it up and you're the one that doesn't want to stay, then shouldn't you be the one to move?"
"I could be if that's what you want," Kim replied. She added that the person who was primarily responsible for caring for the kids should be the one to stay.
Kim later admitted that Amber's tough question stung a little bit.
"It really hurt," Kim said. "I feel like she blames me."
Kim Plath reflects on how her parenting style has changed
Kim's marriage to Barry isn't the only thing that's changed for her recently. She's also reevaluated some of the rules she used to have for her kids. Those included no sugar and restricted access to TV and the internet.
"We're less strict now about what they wear, what music they listen to, what they eat," Kim said after a scene where she and her daughters ate ice cream.
"A lot of the decisions that we made parenting in the past was really my desire to correct my childhood," she went on to say. "My mom was a single parent. She was also an alcoholic," Kim added. That led to some circumstances that "weren't really good." But as she's seen how her older children turned out, she's realized she can loosen the reins.
"It's OK to just lighten up and have fun," she said. "I'm learning how to trust my kids more."
​​Welcome to Plathville airs Tuesdays at 10 p.m. ET on TLC.
For more on the entertainment world and exclusive interviews, subscribe to Showbiz Cheat Sheet's YouTube channel.
RELATED: 'Welcome to Plathville' Fans Claim New Storylines Are Being 'Overexaggerated' for Ratings