'Welcome to Plathville' Fans Worry for Lydia Plath, Slam Mom Kim Plath's Controlling Behavior
Barry and Kim Plath's strict rules for their kids have already caused conflict with their oldest kids. Ethan Plath, Moriah Plan, and Micah Plath all have strained (or in Ethan's case, nonexistent) relationships with their mom and dad because of their decision to reject some of their parents' beliefs. Now, it seems that Kim's controlling behavior could be causing issues for daughter Lydia Plath as well. That concerns fans of the family's TLC show Welcome to Plathville.
Kim Plath snoops on Lydia Plath's phone in new episode of 'Welcome to Plathville'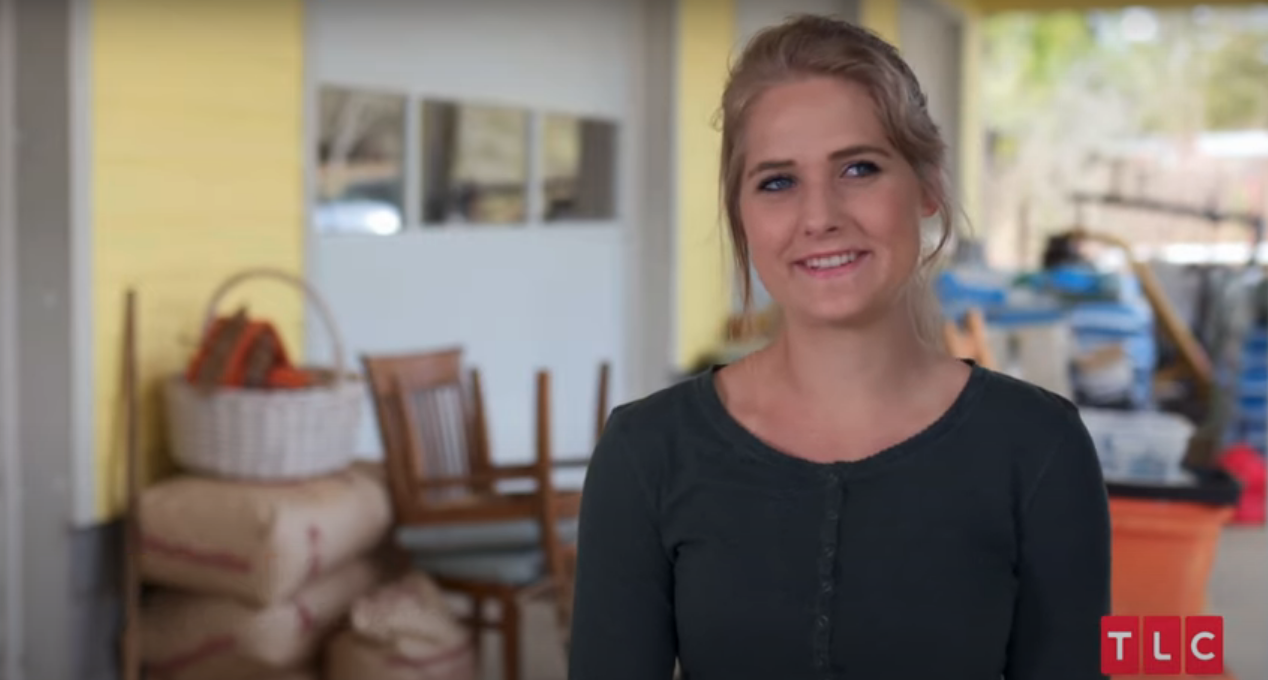 RELATED: 'Welcome to Plathville': Moriah Plath Won't Have as Many Kids as Her Parents: 'Hell No'
In a teaser (via Instagram) for a new episode of Welcome to Plathville airing Tuesday, August 24, Kim confronts 17-year-old Lydia about a boy she's been texting. 
"Sometimes I'll go on [her phone] and just see who she's talking to," Kim admits in an interview with producers. "That's how I saw that she was spending a lot of time texting that boy."
After snooping on her daughter's phone, Kim discovered Lydia was sending upwards of 100 texts a day to the boy, which she called a "red flag" and "excessive." She's concerned the teenager is getting emotionally involved with someone she doesn't really know. 
Kim admitted that her daughter was almost an adult, adding that she and Barry wanted "her to decide how she handles this relationship." But Kim wasn't averse to giving Lydia some motherly advice, cautioning her that it was difficult to get to know someone just through texts.
"Sometimes I wonder what conclusions you've come to," Lydia replies with a laugh.
The 'Welcome to Plathville' star says her parents have 'every right' to know what she's doing 
Lydia seemed embarrassed by her mom's questioning. But she said in an interview that while she lived under her parents' roof, she had to abide by their rules. 
"Not too many of my friends share their texts with their parents," she says. "But my parents have every right to know what I'm up to while I'm living in their house. Sort of." 
'Welcome to Plathville' fans criticize Kim, express concern for Lydia 
RELATED: 'Welcome to Plathville': Lydia Plath Opens Up About How the Family's Conflicts Have Affected Her
Kim's approach to dealing with Lydia's relationship drew criticism from Welcome to Plathville viewers, who shared their thoughts in comments on TLC's Instagram post. 
Several people noted that unlike her older siblings Ethan, Moriah, and Micah, Lydia has a close relationship with her parents and doesn't generally try to push boundaries. But that still wasn't enough to get Barry and Kim to loosen the reins.  
"Just goes to show they don't even trust their most obedient child," one person commented.
Others thought Kim wanted to keep Lydia under her thumb because she relied on her to keep the household running smoothly. (Lydia has four younger brothers and sisters who still live at home.)
"She just doesn't want to lose Lydia because Lydia is the one that does everything in the house," one person wrote. Another compared Lydia to Jana Duggar from Counting On. Jana is 31-years-old and still lives at home with her parents, helping to care for her younger siblings. 
Some felt Kim needed to learn to let go or she'd alienate Lydia as well, writing: "She better back off before she loses her too."  
Welcome to Plathville airs Tuesdays at 10 p.m. ET on TLC.
Check out Showbiz Cheat Sheet on Facebook!