'Welcome to Plathville': A Guide to Every Plath Family Member
'Welcome to Plathville' on TLC follows the large, unconventional Plath family. It features Kim Plath and Barry Plath and eight of their kids, including Ethan Plath, Micah Plath, and Moria Plath. One of their daughters, Hosanna Plath, has chosen not to appear on the show.
The Plath family is back. The large, unconventional clan recently returned to TLC for Welcome to Plathville Season 3. The show follows ultra-conservative parents Barry and Kim Plath and eight of their children, whom they raised on a farm in rural Georgia. 
Barry and Kim have strict rules for their kids, including no TV and no sugar. But as their older children have grown up, they've pushed back against their parents' way of life. That's caused drama and tension with mom and dad, which plays out on their show. So who's who in this unusual family?  
Meet Barry and Kim Plath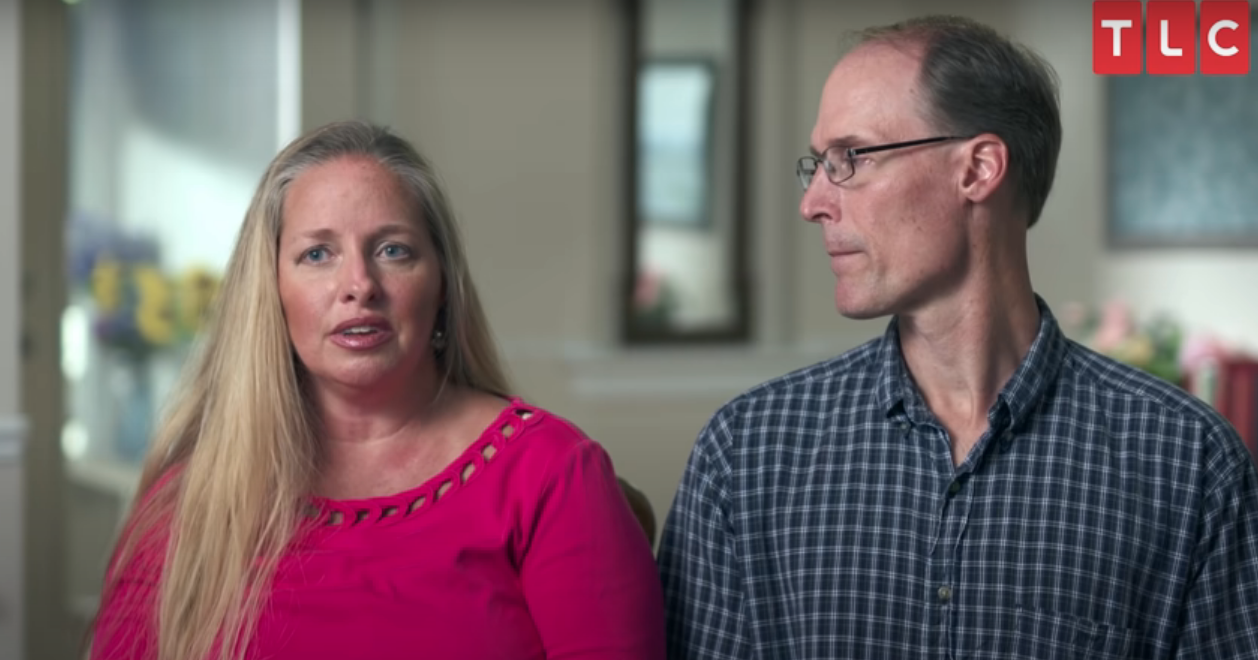 Barry and his wife, Kim, have been married since 1997. Their first child, a son named Ethan, was born in 1998. Kim and Barry — who went on to have nine more kids — were devout Christian fundamentalists and decided to raise their family in a way that kept the outside world at a distance, not unlike fellow TLC family the Duggars. 
In an interview on the show, Kim, who grew up on Long Island, explained that her own childhood trauma led to her unique approach to parenting. Her parents were both alcoholics, and her father left the family when she was a toddler. Kim said she was often lonely as a child and that her mother was not really there for her until she stopped drinking, which happened when Kim was 14. 
"I have set out to give them things that I didn't have," Kim said to TLC producers.
Later, Kim had some "wild" years in college, when she drank and used drugs. Now, she seems intent on making sure her kids avoid the same mistakes she made. Kim was a music major in college and today works as a naturopathic doctor. Barry has a job as a transportation planner.  
8 Plath kids are on 'Welcome to Plathville' 
Kim and Barry had 10 kids, eight of whom appear on Welcome to Plathville. 
Ethan, the oldest, is a mechanic. His wife, Olivia, is a wedding photographer. The pair is estranged from his parents, who don't approve of Ethan's wife.  
Micah Plath and Moriah Plath have also put distance between themselves and their parents, though they still have a relationship with their mom and dad. The two have moved out of the family home and are currently roommates. Moriah is in a relationship with Max Kallschmidt, while Micah works as a model.
Lydia Plath is the oldest Plath kid still living at home. She often feels that she has to act as a bridge between her elder siblings and her parents. 
Isaac Plath, Amber Plath, Cassia Plath, and Mercy Plath are Barry and Kim's four youngest living children. 
Why is Hosanna Plath not on her family's reality show? 
One member of the Plath family doesn't appear on reality TV. Oldest daughter Hosanna Plath has decided not to participate in Welcome to Plathville. She lives in Ohio with her husband, Timothy Noble. The two are musicians who perform around the U.S. 
"She got married at a young age and moved off with her husband and started her life somewhere else," Moriah Plath told Us Weekly. "And she didn't want to be on the show, and we were kind of all just, like, yeah, I mean, it's her life."
Finally, there is Kim and Barry's son, Joshua Plath. Joshua died in 2008 when he was 15 months old in what authorities called a "freak accident" (via the Thomasville Times-Enterprise). Kim was doing yard work when she ran over her son. 
"If there was one moment in my life that I could live over and redo, that was it," she said in an episode of Welcome to Plathville Season 2.  
Welcome to Plathville airs Tuesdays at 10 p.m. ET on TLC. 
Check out Showbiz Cheat Sheet on Facebook!