'Welcome to Plathville': Micah Plath Reveals He Was Born in His Family's Dining Room
The Plath family does things a little differently. Kim and Barry Plath of the TLC series Welcome to Plathville raised their nine kids on a farm in rural Georgia, keeping them far away from outside influences. Now, some of the older children have broken away from the family's conservative lifestyle. Micah Plath has been building a life for himself away from his parents and siblings. He's found that sharing details about his unusual childhood are a "great conversation starter," including his story about his somewhat unconventional birth. 
Micah Plath opens up about his childhood in the June 14 episode of 'Welcome to Plathville'
RELATED: 'Welcome to Plathville' Fans Claim Kim Plath's 'Midlife Crisis' Is 'BS'
In the June 14 episode of Welcome to Plathville, Micah chats about his unconventional upbringing with some of his friends. They're shocked when he reveals that he's one of nine children.
"Damn. Is your mom OK?" a woman named Amanda asks Micah in a teaser shared on Twitter. 
"Yeah, she's doing good," he replies with a laugh. "Not a single one of them was a C-section," he adds. "We were all pushed out."
Someone else asks if Micah's mother Kim went to the hospital to give birth.
"I was born in the dining room," he shares. "Three of my siblings were born in the car on the way to the midwife."
"I grew up thinking that was normal," Micah adds.
Micah says he used to be embarrassed by his family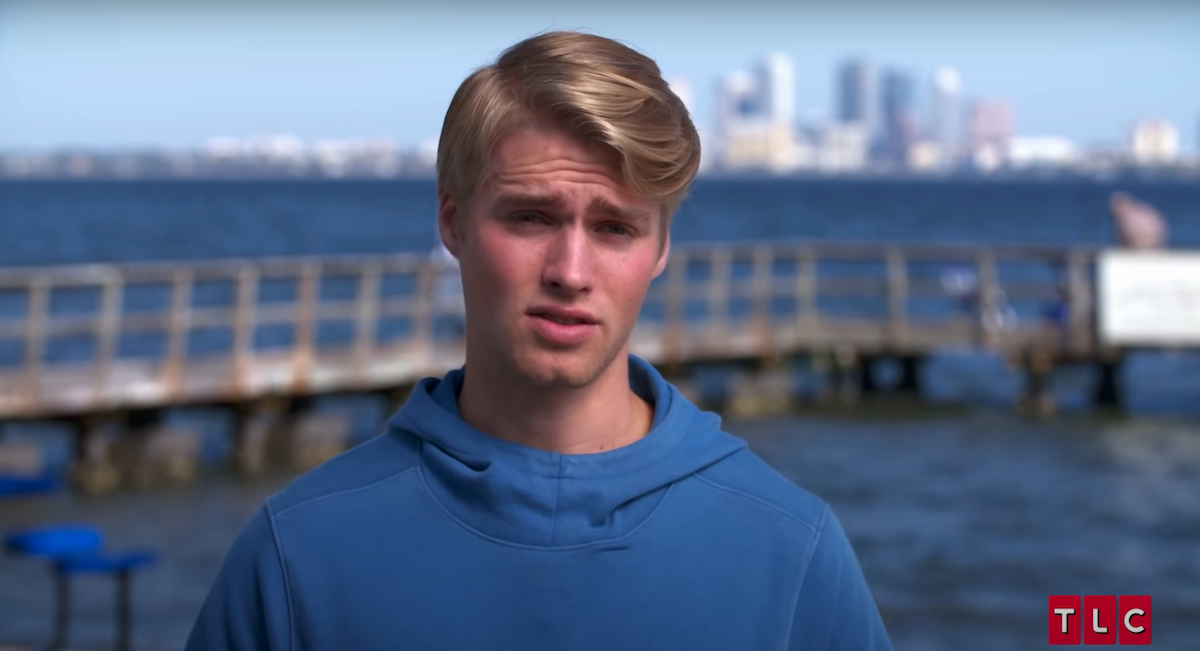 In an interview segment, Micah admits that there was a time when he used to be somewhat embarrassed by his family. But he's gotten over it.
"Now, it's a great conversation starter," he says. "Someone find out you have eight siblings? They're, like, shocked out of their pants."
Barry and Kim tried to shield Micah and his brothers and sisters from what they saw as negative outside influences. But even as a child he was aware that they weren't like other families. 
"I feel like it was pretty early on," he says. "Occasionally we'd go to the grocery store and [I'd be] like, 'Why do they dress like that? Why are they eating that food? Why does that 7-year-old have a phone?' I knew early on."
He worries that some of his siblings aren't adjusting as easily to their new lives 
At the end of Welcome to Plathville Season 3, Micah decided to take a huge step. He moved from Cairo, Georgia, to Los Angeles in order to further pursue his modeling career. Several of his other siblings have also broken away from some of Kim and Barry's more conservative lifestyle choices. But adapting to a new reality has been hard for some of them, Micah says.
"Some of my siblings are not adjusting as quickly as I have, or wanting to," he tells his friends. "Like my older brother in particular," he says, speaking of Ethan Plath, who recently moved to Tampa, Florida, with his wife Olivia Plath.
"I'm the only one of all of us siblings that completely moved off on their own," he says. "Isn't married, not living with another sibling. And I feel like that really pushes you to put yourself out there."
Welcome to Plathville airs Tuesdays at 10 p.m. ET on TLC.
For more on the entertainment world and exclusive interviews, subscribe to Showbiz Cheat Sheet's YouTube channel.
RELATED: 'Welcome to Plathville': Olivia Plath Confirms She and Ethan Plath Are Still Together