'Welcome to Plathville': Moriah Plath Reveals She's Making a Huge Move in Season 3 Finale Bombshell
Moriah Plath is ready for a change. The Welcome to Plathville star debuts some striking purple locks in the season 3 finale of the TLC reality series, which airs Nov. 2. But even more surprising is the news she has for her parents, Kim and Barry Plath. 
[Warning: This article contains potential spoilers for the Welcome to Plathville Season 3 finale.] 
Moriah Plath makes a huge announcement in the 'Welcome to Plathville' Season 3 finale 
The Plath family seems to be growing even further apart in the Welcome to Plathville Season 3 finale. Ethan and Olivia Plath are apparently ready to leave his hometown of Cairo, Georgia, for good. And it seems like they are taking one of his younger siblings with him. 
Moriah Plath has already moved out of her childhood home and has been enjoying life without the rules her strict parents had for her. However, unlike Ethan and Olivia, she's been able to maintain a relationship with Kim and Barry. But now, she's ready to put some more distance between herself and her controlling parents.
In a clip from the season finale shared by PopCulture.com, Moriah tells her mom and dad she's moving to Florida with her brother and sister-in-law. 
"I'm here at my parents' to basically tell my whole family goodbye because I'm moving to Tampa," she says in a confessional. "It's a little bit scary, because I do have to somehow tell my parents, like, 'You can come down and visit me, but you can't stay with me and you can't really come to my house.'"
Barry Plath reacts to Moriah Plath's decision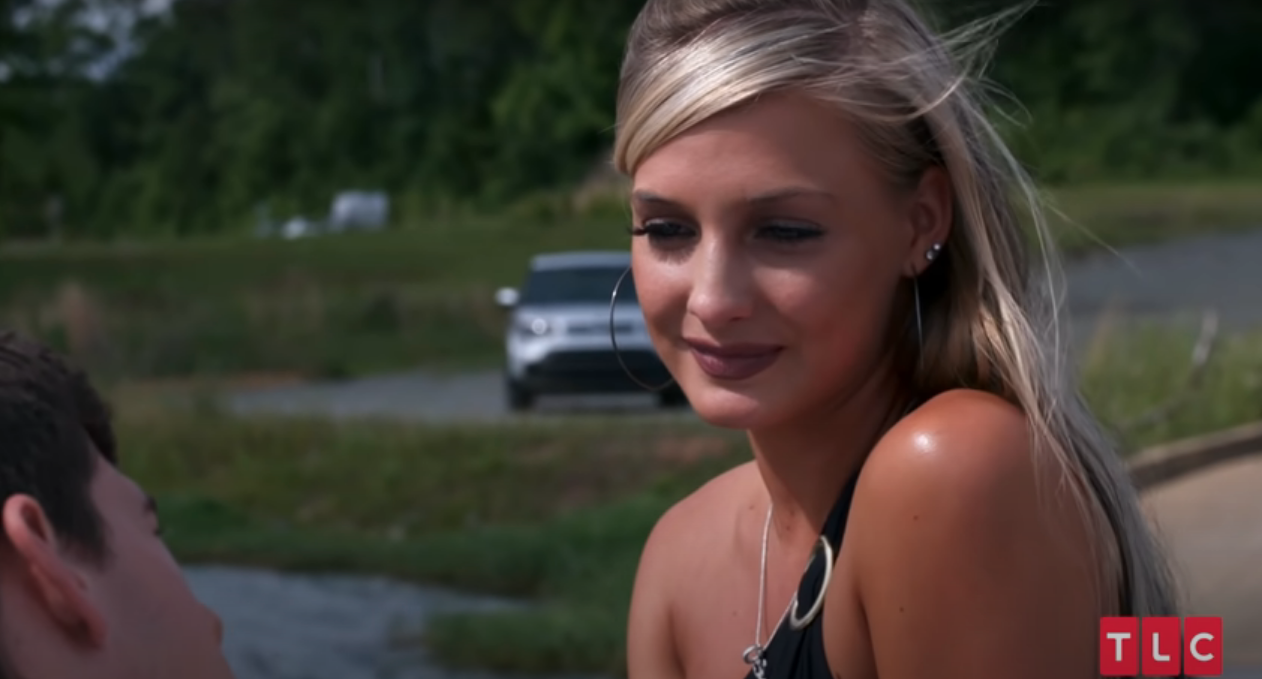 Moriah visits her parents' home to share her news. 
"So I have something to tell you guys, and it's big news," she tells Kim, Barry, and her younger siblings. "I won't be here anymore, I'm moving to Tampa with Ethan and Olivia." 
Moriah's sister Lydia Plath asks when she's leaving, and Moriah drops another bombshell. She's moving in just two days. Kim looks shocked and Lydia begins to cry. But Barry doesn't seem all that fazed by his daughter's decision. 
"The hair for me was more shocking than the news of she's going to Tampa," he says in a confessional. "'Because I was — I see some of me in her. Thirty years ago, I packed up in a U-Haul and left Minnesota, went 1,500 miles halfway across the country and started a new life. So when I see the children go, I understand. I've been there. In some ways, I think she really needs to."
Are Max and Moriah ready to live with Ethan and Olivia?
In another clip from the Welcome to Plathville season finale TLC shared on Twitter, Moriah and her boyfriend Max talk with Ethan and Olivia about the move. Moriah has some concerns about moving in with her brother and his wife, given their recent marital struggles. 
"I'm not saying I don't want to move with y'all. I just want to make sure that we are not, like, going to affect you guys," she says. "It wouldn't bother me if you guys are working through something or anything like that. I just don't want to hinder that growth."
Olivia tells her sister-in-law that she appreciates her concern.
"Obviously, just moving back in together isn't going to fix everything between me and Ethan," she says. "And we're still going to work through a bunch of stuff. But we're never going to put you guys in the middle." 
The Welcome to Plathville Season 3 finale airs Tuesday, Nov. 2 at 10 p.m. ET on TLC. 
Check out Showbiz Cheat Sheet on Facebook!