'Welcome to Plathville': Olivia Plath Confirms She and Ethan Plath Are Still Together
Fans are still waiting for news from TLC about Welcome to Plathville Season 4. But in the meantime, Olivia Plath is sharing an update about where things stand with her and her husband Ethan Plath. Though the couple endured some ups and downs during the last season of his family's reality show, it seems that they are in a better place now, based on a recent social media update. 
Olivia Plath confirms she and Ethan are still together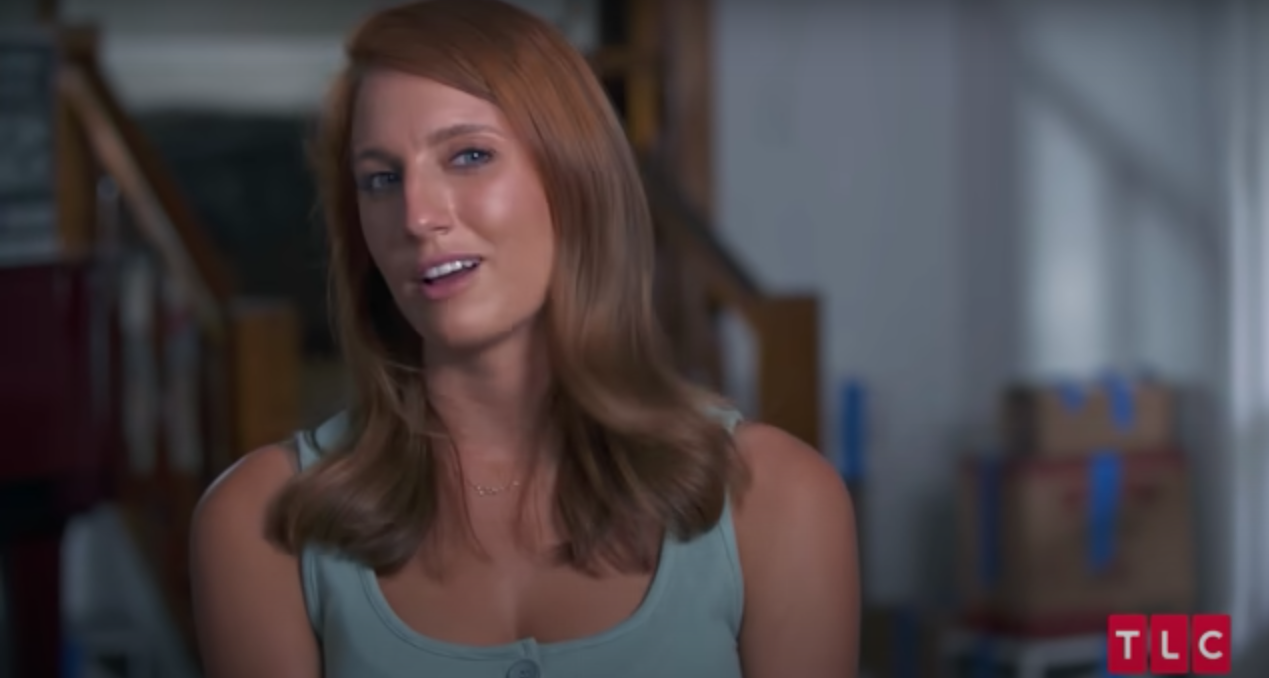 RELATED: 'Welcome to Plathville': Ethan and Olivia Plath Say Goodbye to Cairo in 'Shocking' Season 3 Finale
Olivia and Ethan tied the knot in 2018. But after just a few years of marriage, the couple was already considering divorce, as seen on the last season of Welcome to Plathville. Conflicts with his conservative family and other issues were pulling the pair apart, and they weren't sure they could make things work. But things seem to have improved considerably since the season 3 finale aired in November 2021. In a March 2022 Instagram post, Olivia shared a smiling photo of herself and her husband embracing, as well as a video of Ethan doing a goofy dance. 
Fans were thrilled to see that the pair appeared to have worked through some of their issues since they were last seen on TV.
"So happy to see you two still in the game!! We need a spin off," one commented.
"I'm so glad the two of you are working things out," another wrote.
One fan mentioned that they had been "worried" about the couple but were "thrilled that you moved away and found yourselves in a happier place."
Olivia and Ethan moved to Tampa in the 'Welcome to Plathville' Season 3 finale 
A change of scenery seems to have done Olivia and Ethan a world of good. The third season of Welcome to Plathville ended with the two deciding to sell their home in Cairo, Georgia, and relocate to Tampa. The big move came after months of conflict and continued clashes with Ethan's conservative parents, Barry and Kim Plath. Olivia has never gotten along with her in-laws, and she finally decided she needed to put some serious space between herself and her husband's parents. Ethan eventually agreed that is was time for them to try something new. His younger sister Moriah Plath also moved to Florida with them. 
For Olivia, the move represented a much-needed fresh start.
"My life is just beginning. And I couldn't be more f***ing excited," she wrote in a November 2021 Instagram post. "I'm stoked to explore Tampa for a year with my best friends, and then the rest of the world after that!" she wrote. "This season might be over, but our lives are just beginning." 
Moriah Plath and Max Kallschmidt have broken up 
While Ethan and Olivia seem to be in a good place right now, the same can't be said for Moriah and Max Kallschmidt. At the end of season 3, Max and Moriah were still a couple, but the two have since broken up. Kallschmidt confirmed the split in a February 2022 YouTube video. 
The Welcome to Plathville star explained that he had some trauma from his past he needed to work through. Kallschmidt also mentioned that he didn't always get along with Olivia and Ethan and that he wasn't entirely comfortable with the idea of moving to Tampa. But the big reveal was that he had crossed some boundaries that he and Moriah had established in their relationship. 
"I didn't have sex with anybody," he said. "Nobody got naked … I didn't think it was a super big deal." But he realized he needed to be "transparent" with his girlfriend and confess what happened. She broke up with him on the spot. Though the two tried to repair their relationship, that didn't work, and the split ended up being permanent. Kallschmidt also confirmed that, should there be a Welcome to Plathville Season 4, he won't appear in those episodes.   
Check out Showbiz Cheat Sheet on Facebook!
RELATED: 'Welcome to Plathville': A Guide to Every Plath Family Member