'Welcome to Plathville': Olivia Plath on Her Relief After Miscarriage: 'I'm Not Ready to Have a Kid'
Welcome to Plathville, a TLC show that follows the Plath family in rural Georgia, has become one of the most popular shows on the network. The parents of the Plath family, Barry and Kim, have chosen a unique upbringing for their kids, and their decisions have led to plenty of strife within the family — especially regarding their oldest son and his wife, Ethan and Olivia. Learn more about the couple, who recently revealed they experienced a miscarriage, along with what Olivia Plath has said about how she felt about it.
Ethan and Olivia Plath have continually clashed with Kim and Barry on 'Welcome to Plathville'
Olivia and Ethan Plath got married in 2018 after first meeting as teens at a religious retreat. The pair corresponded over old-fashioned letters before Olivia was able to visit the Plath house for a couple of weeks, and they became engaged shortly after. Since getting married, their lives have changed drastically after Welcome to Plathville began shooting in 2019.
It was clear from the beginning that Olivia loves Ethan but struggled with the way his parents treated both of them throughout the first and second seasons of the show. These conflicts were made harder because Ethan seemed caught in between the two, understanding Olivia's concerns about his parents, but still wanting to be a part of their lives.
By the end of season 2 of the show, Ethan and Olivia had cut contact with Kim and Barry, according to People. The two had stayed in touch with many of the kids, especially the older ones that also lived on their own, but Ethan's parents began forbidding them from seeing the younger kids. Season 3 began airing in August 2021 and Ethan and Olivia have continued not to have contact with his parents so far. 
Olivia Plath recently opened up about having a miscarriage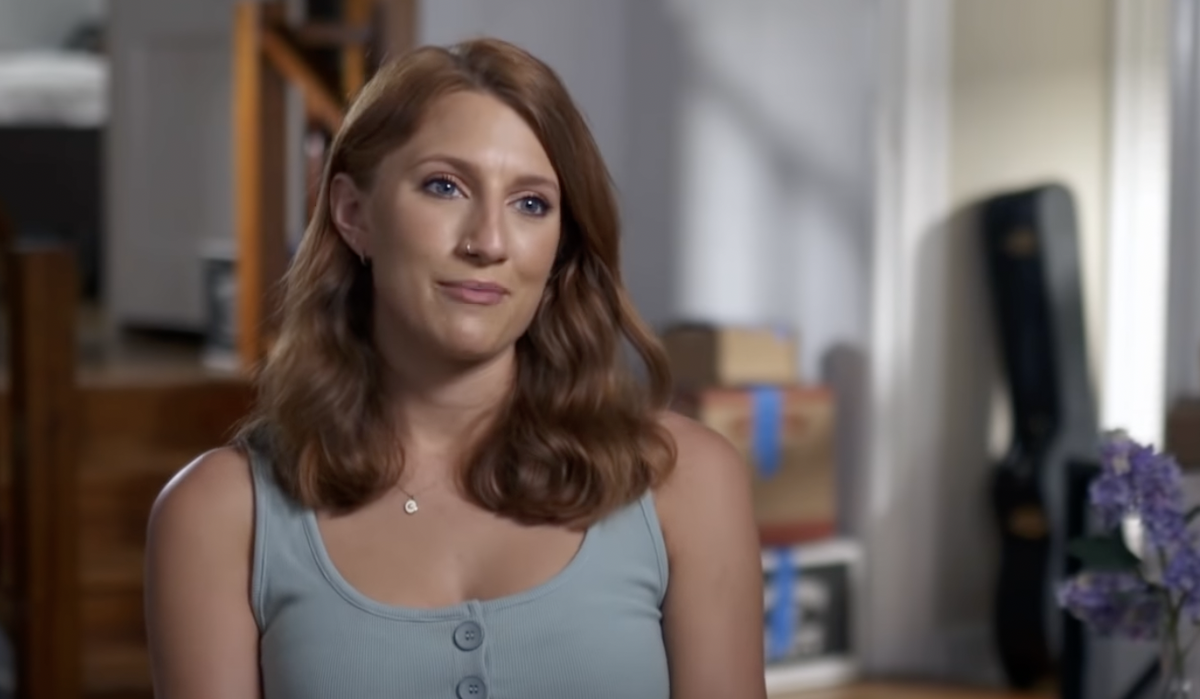 Ethan and Olivia Plath, both 23, have now been married for about three years. The next logical step in many people's minds is to start a family and have a few kids. Olivia Plath, evidently, feels differently about that idea, especially after experiencing a miscarriage. 
During an episode of Welcome to Plathville, Olivia stated that she was actually glad about the loss she experienced from her pregnancy that occurred "a little while back." According to Us Weekly, she stated, "I felt like I was wrong for feeling that way, and I wish I'd had more people to talk to who could've been a sounding board or who could've had a different perspective."
She continued, "I felt bad for being relieved, but I was so relieved because it was a wake-up call of 'I'm not ready to have a kid. I don't want a kid.'" Evidently, Ethan was "just as relieved" when he learned about the miscarriage, as the couple has decided to wait a few more years before starting a family. Ethan remarked, "We want to travel around a bit."
Some fans speculate the pair have split
Miscarriages, parental conflicts, and ultra-conservative upbringings can be difficult on any marriage — and being on a reality TV series on top of all of that seems like a recipe for disaster. At the beginning of season 3, Ethan and Olivia admitted they had previously considered divorce because they were struggling. Since then, conflict continues to rise at a steady rate, and many Welcome to Plathville fans have wondered if the couple is still even married today. 
Some fans have even pointed out that Olivia often appears on the screen or on social media without wearing her wedding ring. Us Weekly reports that when asked about it on Instagram last month, Olivia responded, "Yes, we are still married. People comment on the fact that I don't always wear my wedding ring and make so many assumptions." She then writes about how she takes her ring off when doing various household chores and while traveling due to fears of theft or damage.
The couple recently talked with Us Weekly and both stated that they both feel divorce is not on the table for them, and that they are working through their individual and relationship struggles in therapy.
RELATED: 'Welcome to Plathville' Fans Are Divided Over Ethan's Feud With His Mom Kim