Well-Known Movies & TV Shows Sean Murray Appeared in Before 'NCIS'
Today, Sean Murray is best known for playing Agent Timothy McGee across from Mark Harmon's Agent Gibbs in the hit primetime procedural NCIS. Though starting on the show as a wee trainee, he has gone on to become Gibbs' second-in-command, owning his leadership potential ever since Tony DiNozzo bid the series farewell.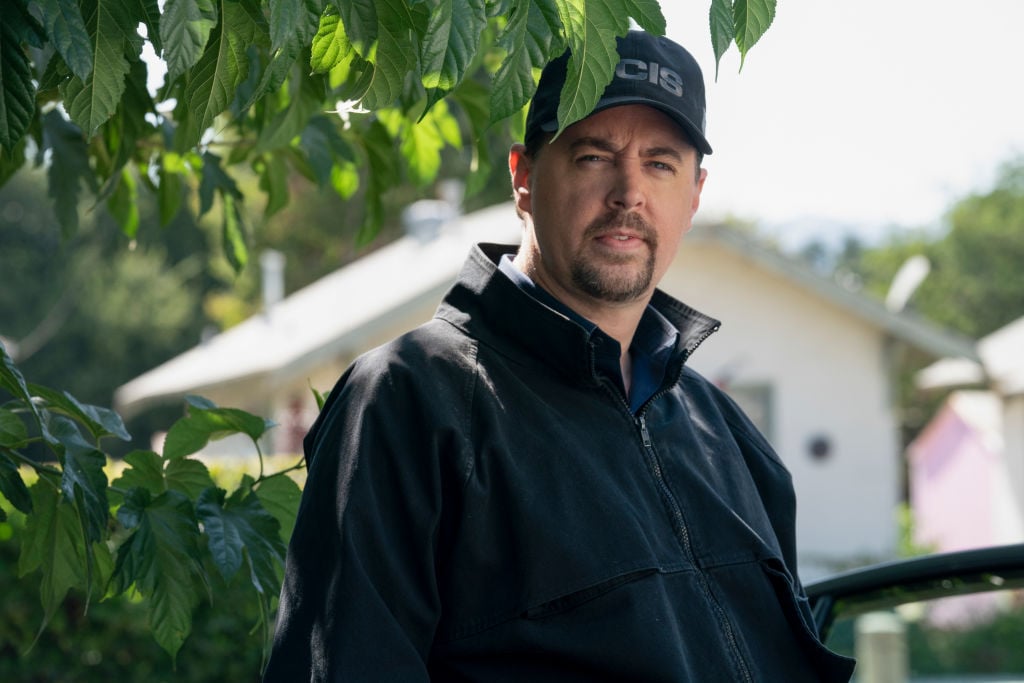 Though Sean Murray remains steadfast in his commitment to NCIS, as he has been on the show since the seventh episode of season 1, he has played a few other characters in some well-known productions. When diving into Sean Murray's small-screen and silver screen portfolio, there are a few major titles you're bound to recognize. Let's start with the Halloween cult classic that has gone on to define ABC Family's October lineup. 
Sean Murray appeared in 'Hocus Pocus' as Thackery 
Hocus Pocus premiered in 1993 and opened to critical condemnation, as it was deemed mediocre and hokey, failing to rise above a cheap narrative and melodramatic premise. However, viewers could not resist a buck-toothed Bette Midler singing "I Put a Spell On You" with Kathy Najimy and Sarah Jessica Parker doing the back-up vocals. And, the chemistry between the three is undeniable and effortlessly funny; thus, the movie has gone on to become a cult classic. 
As for Murray, he played the cute ghost boy with a very brief role who appears toward the end of the movie named Thackery. The movie was one of Sean Murray's first roles in a major motion picture. However, he had appeared as Jimmy Vorhees in This Boy's Life the year before, which starred Leonardo DiCaprio and Robert DeNiro as a young boy and his abusive stepfather respectively. 
1996's 'The Lottery'
Remember the 1996 version of The Lottery based on Shirley Jackson's short story of the same name? The TV movie starred Keri Russell, Dan Cortese (Veronica's Closet, The Triangle, What I Like About You), and Veronica Cartwright. However, Sean Murray has a brief role as Henry Watkins — a boy who was now allowed to go to the local ballgame on the day of the lottery. 
Sean Murray had a recurring role in 'Jag,' before starring in its spinoff — 'NCIS'
NCIS was technically a spinoff of Jag — it's less successful predecessor which never quite managed to gain the worldwide recognition and reputation that NCIS boasts. However, Jag ran from 1998 until 2001 and Sean Murray appeared in a handful of episodes. 
Murray starred as the recurring character Danny Walden, who appeared in the following episodes: "Past Tense," "The Princess and the Petty Officer," "Florida Straits," "Flight Risk," and more. When NCIS finally came to be, Sean Murray appeared in the seventh episode, which was supposed to be the only episode he ever appeared in. However, those behind the show immediately noted the chemistry between Murray and the other cast members, and they made a place for him in the series. 
In addition to the productions above, you may also recognize Sean Murray from The Sleepwalker Killing (Christopher Lane), ER (Bret Maddocks), Silk Stalkings (Derek Paston), and more.