Is Wells Adams Married or Engaged After 'The Bachelorette'? The Reality Star Found Love With Sarah Hyland
Wells Adams may have hit it off with JoJo Fletcher at the start of The Bachelorette Season 12, but the Bachelor in Paradise bartender met his match with Modern Family's Sarah Hyland. Adams and Hyland started dating a few years after the ABC reality star's breakup with Fletcher. But is Adams married and engaged to Hyland now? Here's an update on the couple today.
What happened to Wells Adams and JoJo Fletcher on 'The Bachelorette'?
RELATED: Why Sarah Hyland Says She's the 'Child' in Her Relationship With Wells Adams
Adams' entrance on Fletcher's season of The Bachelorette was a sight to see. When the Your Favorite Thing podcast host stepped out of his limo, All-4-One serenaded Fletcher and instantly put Adams toward the front of the pack. That said, things didn't exactly work out and Adams was eliminated by week 6.
During a one-on-one date, Fletcher saw a red flag when Adams revealed why his previous relationship ended — the romance "kind of just fizzled." Meanwhile, the couple had different views on love. Adams noted relationships often lose their spark. However, Fletcher believed a fairy tale ending was possible. And ultimately, the bachelorette wasn't sure whether she could break through to Adams this late in the game.
In the end, Fletcher was unable to give Adams a rose and she sent the contestant home. "Today, I had to face the reality that you are an incredible human being," Fletcher said at the time. "But I don't know if you are the person I want to spend the rest of my life with."
Wells Adams is now engaged to Sarah Hyland from 'Modern Family'
RELATED: Why Wells Adams Says Chris Harrison Will Not Be Officiating His and Sarah Hyland's Wedding
After leaving The Bachelorette, Adams appeared on Bachelor in Paradise Season 3. At the time, he found something with Ashley Iaconetti. But the couple split on the show. Nevertheless, Adams returned to the summer spinoff for the next three seasons. Though he was cast as the BIP bartender as opposed to a regular contestant.
Meanwhile, Adams started dating Hyland in 2017 after reaching out on social media. As it turns out, Hyland watched and supported Adams on Fletcher's season of The Bachelorette. The Modern Family star is even "excited to relive" the journey when The Bachelor: The Greatest Seasons — Ever airs on June 29. But regardless, the pair connected because of the franchise and they've been inseparable ever since. 
Then in July 2019, Hyland and Adams announced their engagement on social media.
"That can't eat, can't sleep, reach for the stars, over the fence, world series kind of stuff @wellsadams," Hyland wrote on Instagram alongside photos of the proposal.
Adams also posted a video filled with pictures from the engagement. "I'll be Johnny, you be June. But forever," he wrote in the caption.
When will Wells Adams and Sarah Hyland get married?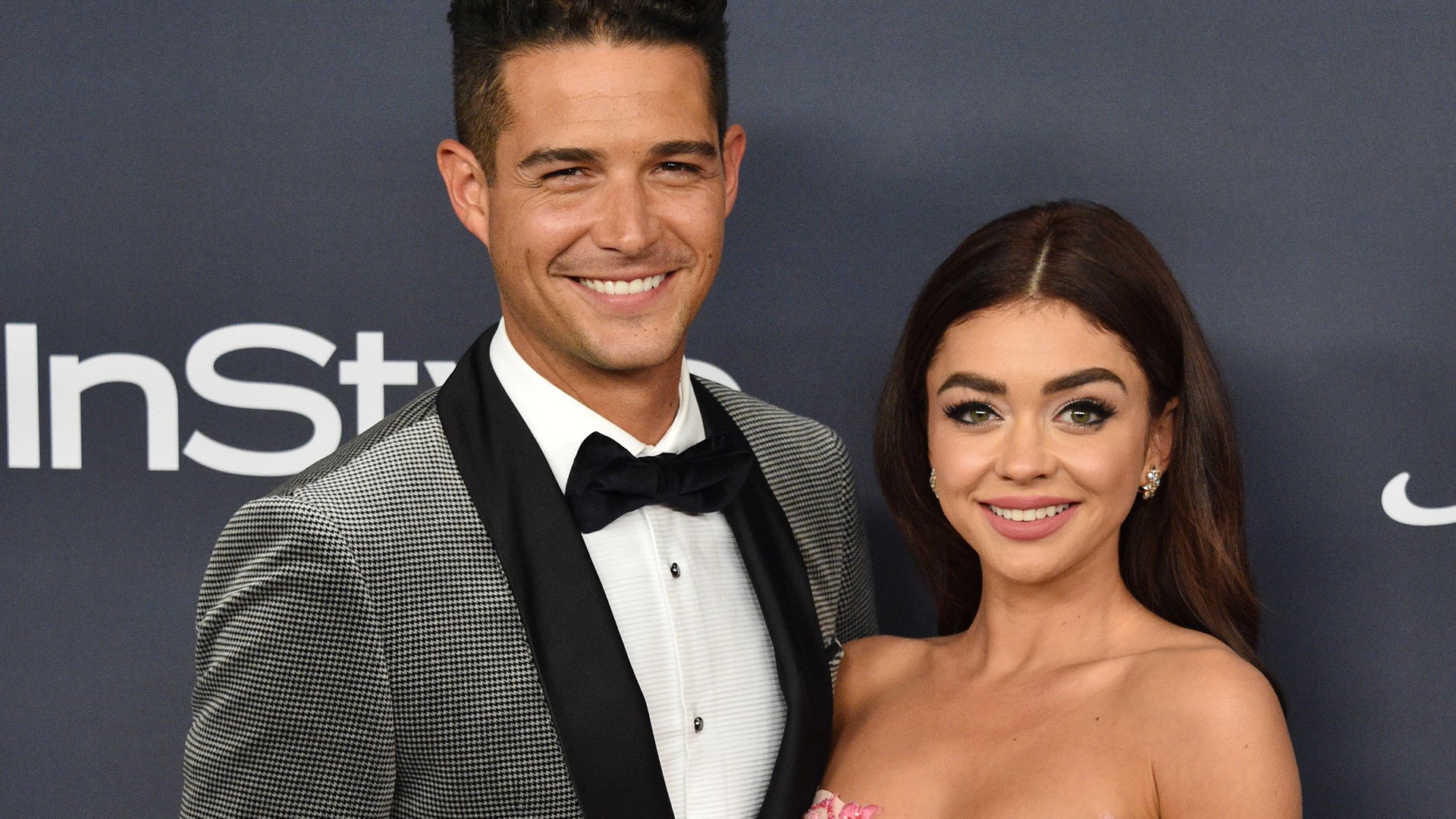 RELATED: How Sarah Hyland Made Sure Wells Adams Picked the Perfect Engagement Ring
When Adams proposed to Hyland, the Bachelor Nation alum hopped on the Your Favorite Thing podcast and explained the wedding would likely take place "well over a year" later. Then in an interview with Entertainment Tonight, Adams revealed the couple wants to savor the moment.
"It's like, hold on, don't forget that the destination isn't what it's about, the journey is what's fun," Adams said at the time. "We're, like, a month into being engaged and I've never been engaged before and I assume I'm never going to be again, so I kind of want to just enjoy this little time."
Now, it's almost been a year since Adams and Hyland got engaged. However, it seems wedding plans are on hold due to the coronavirus (COVID-19) pandemic.
"There are no wedding plans," Adams told Access in May 2020. "I think the thought was we would originally start thinking about that around this time. But now that this is happening, what's the point of even trying to get something solidified with everything being so up in the air."
The former Bachelorette contestant also confirmed he won't be doing a "Zoom wedding" during the pandemic. "If it lasts really long, I think we might do a small backyard thing," Adams said. "But that's probably not gonna happen."
He jokingly added, "There's too many famous ABC personalities that need to give us gifts."
Check out Showbiz Cheat Sheet on Facebook!