Wendy Williams Addresses Her 'Concerning Behavior' in a Previous Episode of Her Show
Wendy Williams is usually all fun and games on her show. But in an October episode of the eponymous program, she behaved in a way that left fans concerned about her health and sobriety. Addressing the reports, Williams took a moment in the Oct. 26 episode to let fans know that she's OK and that she simply had a moment.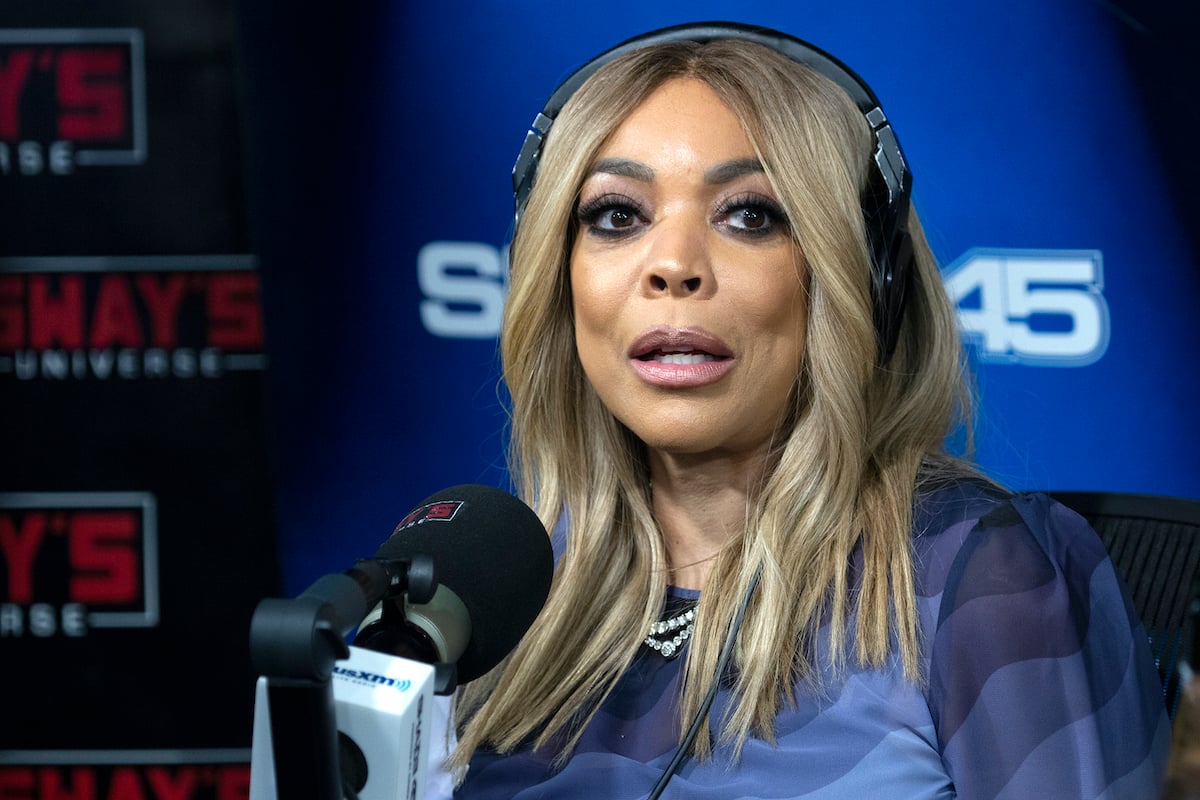 Wendy Williams previously made headlines for what fans called bizarre behavior
Williams had fans concerned after the Oct. 23 episode, as she seemed to be in a daze, struggling to focus on topics and taking many awkward pauses throughout the show.
Her behavior led to producer Norman Baker chiming in to help keep the conversation flowing. But the awkwardness continued as Williams stopped the show to show off her outfit, referred to Adele as "Ho*-dele," and repeatedly played the Shoe Cam music.
"Omg. Whats wrong with her. She looks bad, wig bad, moving bad. Looks like she did last time. Not good," one person wrote on her YouTube channel, while another viewer said: "They are so wrong on so many levels for airing this. They could have came up with any excuse to not air this mess. It's so hard to watch it until I'm cringing 🙈🙈"
Wendy Williams has since addressed her behavior
Willams addressed her behavior in her opening remarks on the Oct. 26 episode. She explained that she tries to do her best on each show but like everyone, she has her moments where things don't always pan out all that well.
"You know, I always say, 'I love you for watching' because I really do. I come here every day and I try to do the best that I can for you. I appreciate you watching, but even after all of these years, it's still work. It's an effort put in for the hour that I'm out here with you, you know?" she began.
"I guess every day is not perfect, but I'm not a perfectionist. I'm not perfect. But I do appreciate you putting in the effort to watch us and I love entertaining you. And it's not easy. You're a tough crowd," she continued.
After a brief pause, Williams moved on and kicked off the "Hot Topics" segment of her show.
Wendy Williams has had health problems in the past
Williams announced in 2018 that she has Graves disease, an autoimmune disorder that causes the thyroid to work harder than usual. This led to Williiams pausing her talk show in May before returning later in the year.
In addition to that, Willams has also battled a cocaine addiction. However, she's said that she was eventually able to kick it.
How to get help: In the U.S., contact the Substance Abuse and Mental Health Services Administration helpline at 1-800-662-4357.