Why Wendy Williams Once Claimed 'Shalamar' Singer Jody Watley Was 'Threatened' by Her
Wendy Williams had several run-ins with celebrities during her radio career. As she became known for spilling other people's tea, her star grew as well. Soon, the personality got invites to exclusive events in New York City during the 1980s and 1990s. 
In 2001, The Masked Singer alum wrote a memoir about her life titled Wendy's Got The Heat. She shared in the book that one singer didn't take her newfound fame well.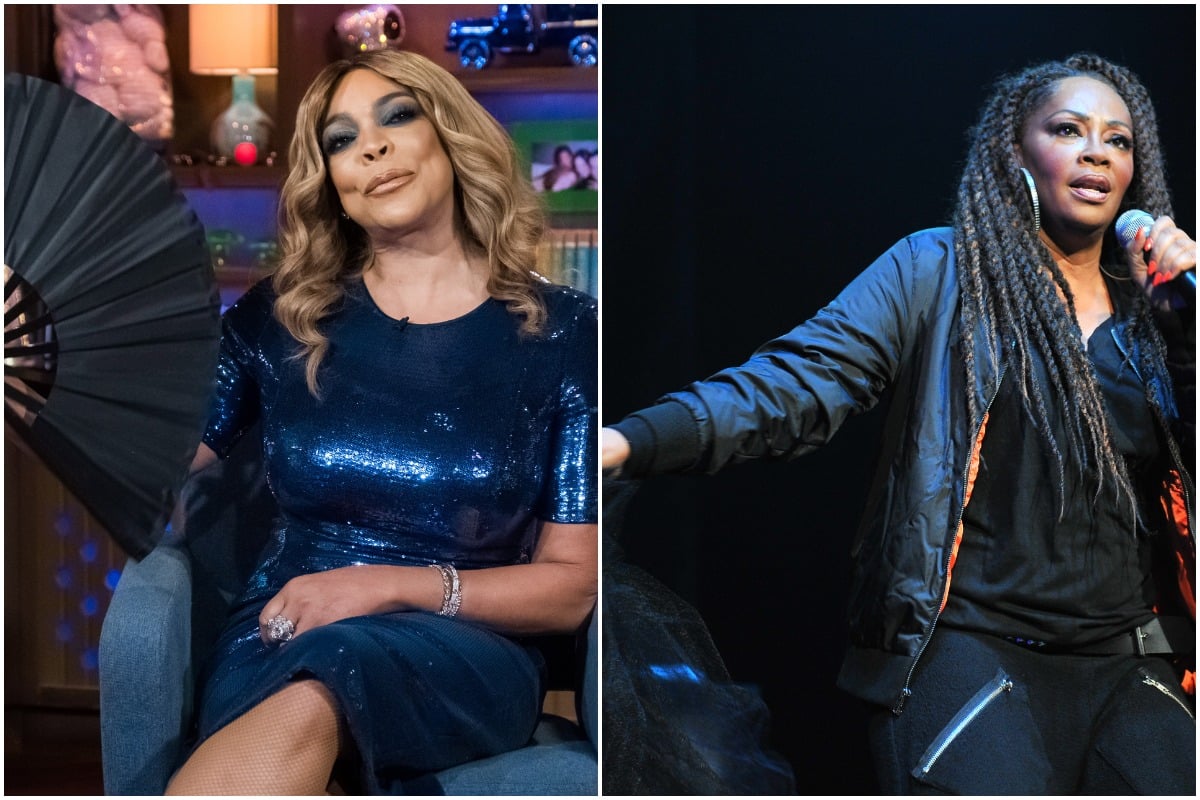 Wendy Williams achieved radio fame in Washington D.C. before 'The Wendy Williams Show'
Williams grew up in Asbury Park, New Jersey, during the 1970s and 1980s. After high school, she moved to Boston to attend Northeastern University. While there, she honed in on her radio skills and became popular within the broadcasting scene. Upon graduation, Williams landed a gig with WVIS in the Virgin Islands. Less than one year later, she received an offer from WOL in Washington, D.C., for an afternoon radio show spot. 
"They played oldies and had a very low wattage. But I didn't care," Williams said of her first significant gig in her memoir. "I was hired by Neville Waters, the program director. WOL-AM was owned by Kathy Hughes, who wielded a lot of power in D.C. She was (and still is) a bad B." 
Throughout her twenties, Williams would rise in D.C. until reaching her goal as a jock in New York City. Along the way, she said certain women within the industry became jealous of her. 
Wendy Williams once shared that Jody Watley gave her 'the look' because of her sudden fame
Once Williams started working in D.C., she admittedly wasn't taking care of her body. She developed an addiction to cocaine and only ate when she was sober. Soon, the radio star stopped eating altogether, which made her "the size I always thought I wanted to be." Williams said she became "cute enough" to join the "right circles" in the city. 
As her star began to rise, Williams of one said she ran into a singer who took issue with her fame. While working at the "oldies station" in D.C.,  the mother of one recalled having a run-in with Jody Watley. Watley got her career started on Soul Train before joining Howard Hewett and Jeffrey Daniel in Shalamar. 
"I was that hot," Williams said of herself in the 1980s. "Hell, Jody Watley came to the oldies station and was looking at me like, "B*tch!" and I'm thinking, "You're Jody Watley giving me the look?! Wow!" 
"She [Watley]  was actually threatened by me," she continued. "I looked at that as a complete compliment."
Jody Watley was an early guest on 'The Wendy Williams Show' 
Although Williams noticed that Watley gave her a "look," she didn't take much offense to the gesture. In her book, she said the experience made her realize she was making her mark on the entertainment industry. 
"I didn't flaunt it like I was the 'it' girl," Williams wrote. "But in my mind, I was thinking, "There's something to be said of this."
In 2008, the Ask Wendy author left radio to begin her television career. With her former husband, Kevin Hunter, by her side, she launched The Wendy Williams Show. The daytime TV series combines the radio personality's take on celebrity topics and interviews with stars. 
On June 2, 2009, Watley tweeted that she planned to appear on Wendy. She came on the show as a guest the following July. 
How to get help: In the U.S., contact the Substance Abuse and Mental Health Services Administration helpline at 1-800-662-4357.