Wendy Williams Says She Was 'Date Raped' by an R&B Star in the '80s
Wendy Williams has built her career on being outspoken and bold. Now, with her forthcoming Lifetime movies, Wendy Williams: The Movie and the documentary, Wendy Williams: What A Mess! she is telling her truth.
Williams just alleged that she was date raped by a popular R&B singer in the '80s.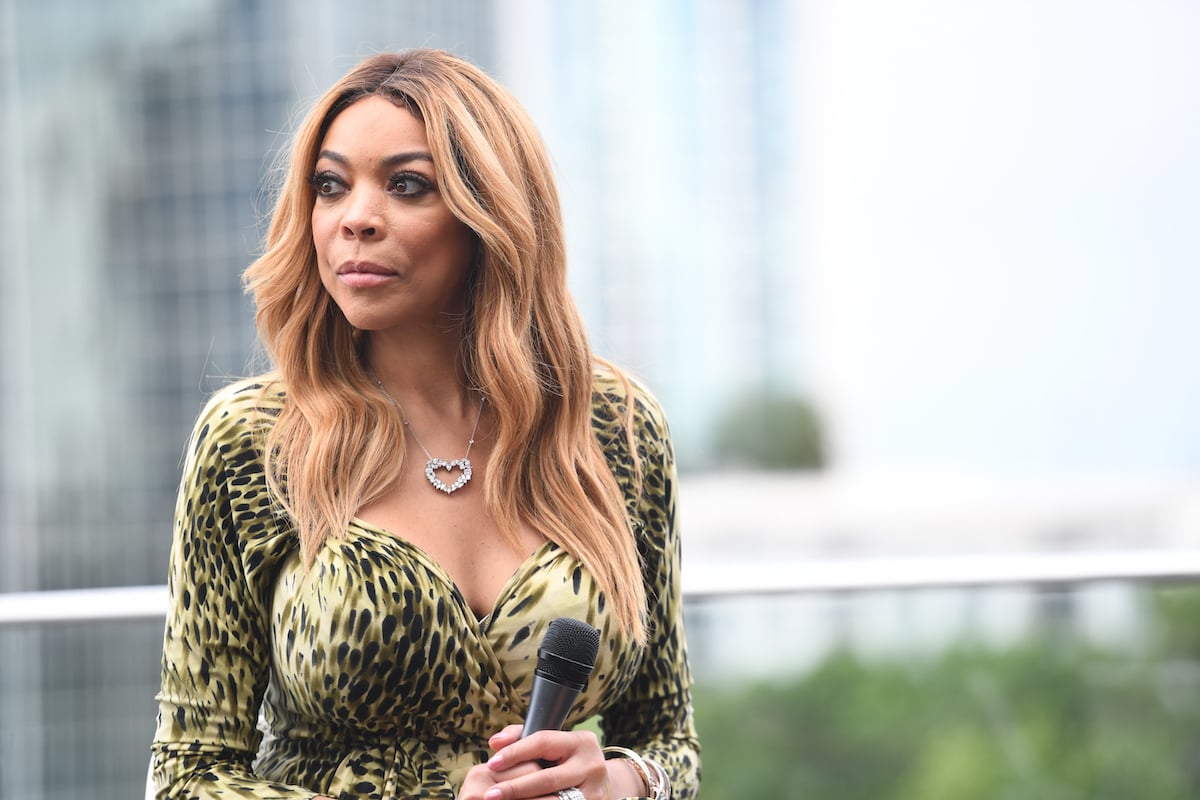 Inside 'Wendy Williams': The Movie'
Known as the shock jockette, Williams made a name for herself in radio, spilling the tea on major celebrity gossip which earned her a devoted fan base and a ton of enemies. In recent years, the New Jersey-born media personality has expanded her brand into a nationally syndicated talk show, The Wendy Williams Show.
However, as she continued with her Hot Topics and celebrity guests, William's personal life including her contentious divorce began being splashed across front-page news.
Now, Williams is speaking her own truth with her biopic Lifetime's Wendy Williams: The Movie starring The Oval's Ciera Payton. Though the movie is not set to debut until Jan. 30. It's already garnering a ton of buzz.
Wendy Williams alleged she was date raped by R&B star Sherrick
In the film, Williams depicts being raped by an R&B singer after agreeing to go to an album premiere party with him. Though he's given a pseudonym in the movie, the talk show host revealed his real name during a press conference.
"His [real] name is Sherrick," Williams revealed. "He was an R&B singer from the eighties, and he had a song out called 'Just Call.' He was tall, like six feet, five. and he date raped me. He came to DC, and he mesmerized me with his twinkling eyes. He flipped the interview around to where he was interviewing me. I was just all gaga over this man, and he asked me to go to an album release party with him that night. Before the party, I was date-raped by him. After that, I found out he had spent time in jail. I was also date raped in college. Those types of things happen to girls all the time."
Sherrick's widow has responded to Wendy Williams' rape allegations
Following Williams' allegations about the "Just Call" singer who died in 1999, his widow, Lynne Conner Smith, has come forward to respond. "Sherrick was a beautiful man, a genius with a voice like an angel," Smith told Page Six. "We have three amazing children. This is quite painful to not only us but his nieces and siblings."
In a separate statement the late singer's family told Page Six,
The man that others knew as 'Sherrick' passed away 21 years ago. He was loved and adored by his family and we miss him every day. As I will never minimize or dismiss the horrid actions of sexual assault, I am saddened that Ms. Williams feels the need to publicly make these allegations when the man she is accusing is no longer on this earth to defend himself. Our family does not know Ms. Williams and are not aware of any relationship or encounter they may have had.
How to get help: In the U.S., call the RAINN National Sexual Assault Telephone Hotline at 1-800-656-4673 to connect with a trained staff member from a sexual assault service provider in your area.