Wendy Williams' Decision To Discuss Her Recent Behavior on Her Show Reportedly Wasn't Her Choice
Find out how Wendy Williams felt about recently discussing her 'concerning behavior' on her daytime television show in October 2020.
Wendy Williams reportedly wasn't excited to speak about her personal life on national television. 
The daytime television host's recent behavior on The Wendy Williams Show was a conversation topic in October 2020. Several weeks into the show's new season, Williams raised eyebrows when she slurred multiple words during her "Hot Topics" segment. Some of Williams' former employees have also shared their take on her actions in the media.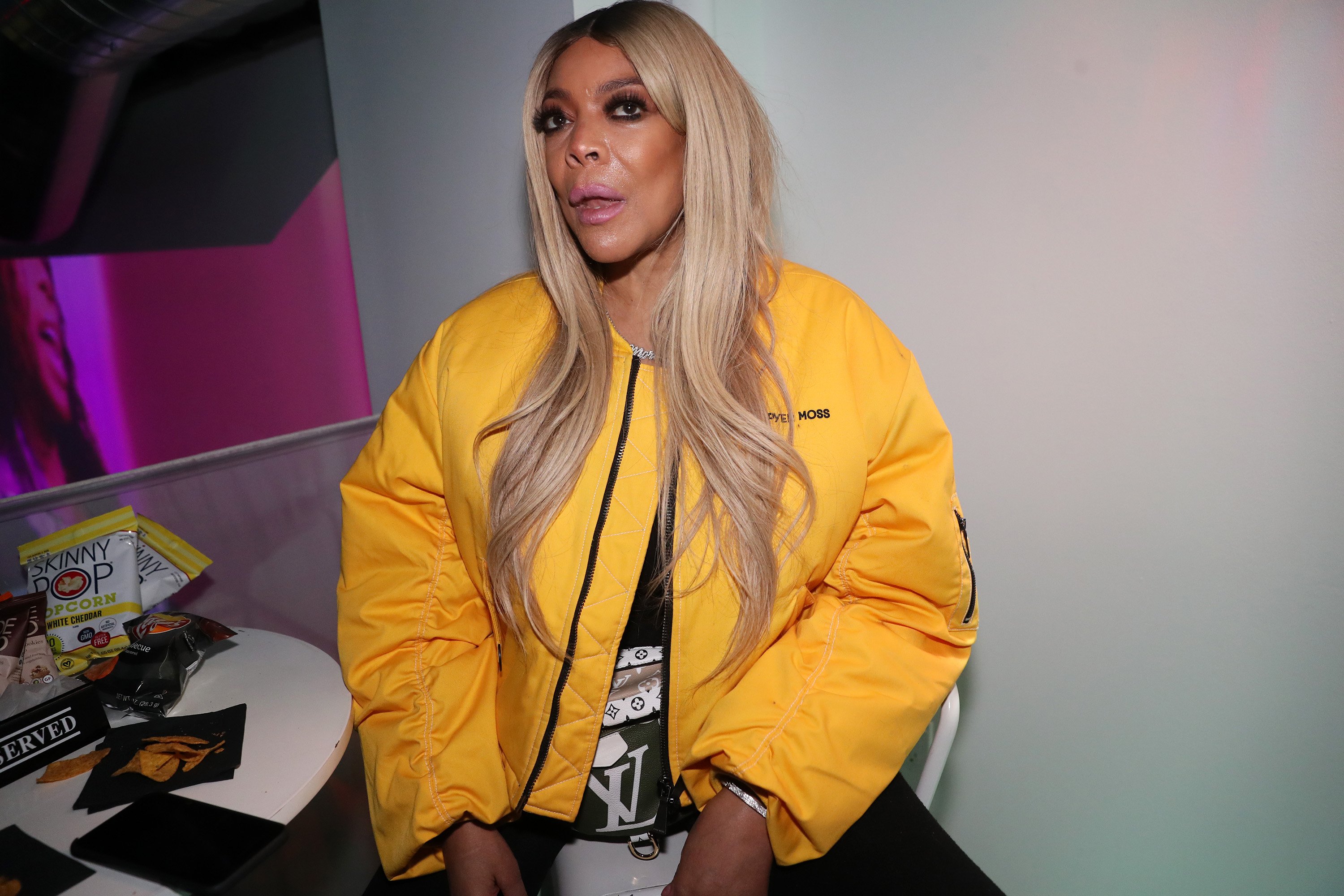 Wendy Williams opened up about her recent on-camera behavior even though she reportedly 'wasn't happy about it'
Ever since The Wendy Williams Show premiered nationally in July 2008, viewers of the show have watched as Williams used the platform to open up about her life issues. Williams shared stories about her past drug use, motherhood, and, most recently, as a newly single woman. However, according to OK! Magazine, Williams had no intention of talking about her recent behavior publicly.
A source shared with the publication that she only agreed to discuss what she's been going through after her bosses allegedly called an emergency meeting. 
"Wendy doesn't like to be told what to do or being controlled. Wendy made this show a hit, and she knows her audience better than anyone else," the source said. "Eventually, she agreed that she would address the situation, but in her own way, and she wasn't happy about it." 
Wendy Williams addressed claims about her behavior by saying she's 'not a perfectionist'
In March 2019, Williams informed her fans that she resided in a sober living facility for several months. While many speculated that the reason for her stay was due to Williams' ex-husband, Kevin Hunter Sr.'s infidelity, she said she decided to take action in continuing her sobriety after seeking help for substance abuse several years prior. 
Williams' past abuse of drugs and alcohol came into the forefront again in October 2020. Her viewers worried she relapsed again, and Williams briefly addressed the issue on her show. She told her audience that she's "not a perfectionist," and thanked them for continuing to tune in. The daytime host reportedly wanted to send the show's executives a message with her statement as well when she decided to open up to them. 
"Instead of reading some statement written by a bunch of old white men from a teleprompter, Wendy told viewers that she's 'not a perfectionist.' In reality, she was talking to her bosses as much as to her audience," a source shared. "They need to know that she just got out of a relationship with a husband that controlled her — she's not about to get into another controlling one with the people she works with." 
Wendy Williams' former Dj, Dj Boof, recently suggested she's no longer sober
Williams' alleged concerns from her bosses came after one of her former employees spoke out about her on-camera behavior. Dj Boof, who worked on The Wendy Williams Show and was a friend of Williams', suggested that she is no longer living a sober life. He replied to a fan's comment that Williams' camp is securing their jobs by enabling Williams to "spiral," which was why he left the platform, per The Jasmine Brand. 
"Yup, exactly, and it will all come out.." Dj Boof said of Williams and her team. "Y'all have no idea what's really going on, and everyone there is afraid to speak up because they don't wanna lose their jobs.. this is going to play out bad. I feel sorry for the workers and victims."