Why Wendy Williams 'Didn't Prepare a Single Question' During Her Interview With Whitney Houston
Wendy Williams and Whitney Houston feuded for years before they finally spoke to each other over the phone. The former radio personality aired their interview on The Wendy Williams Experience in 2003. The conversation catapulted her career and made her famous in multiple cities, including Philadelphia and New York. 
In 2009, Williams wrote about how she prepped for her interview with the Grammy winner for her memoir, Wendy's Got the Heat.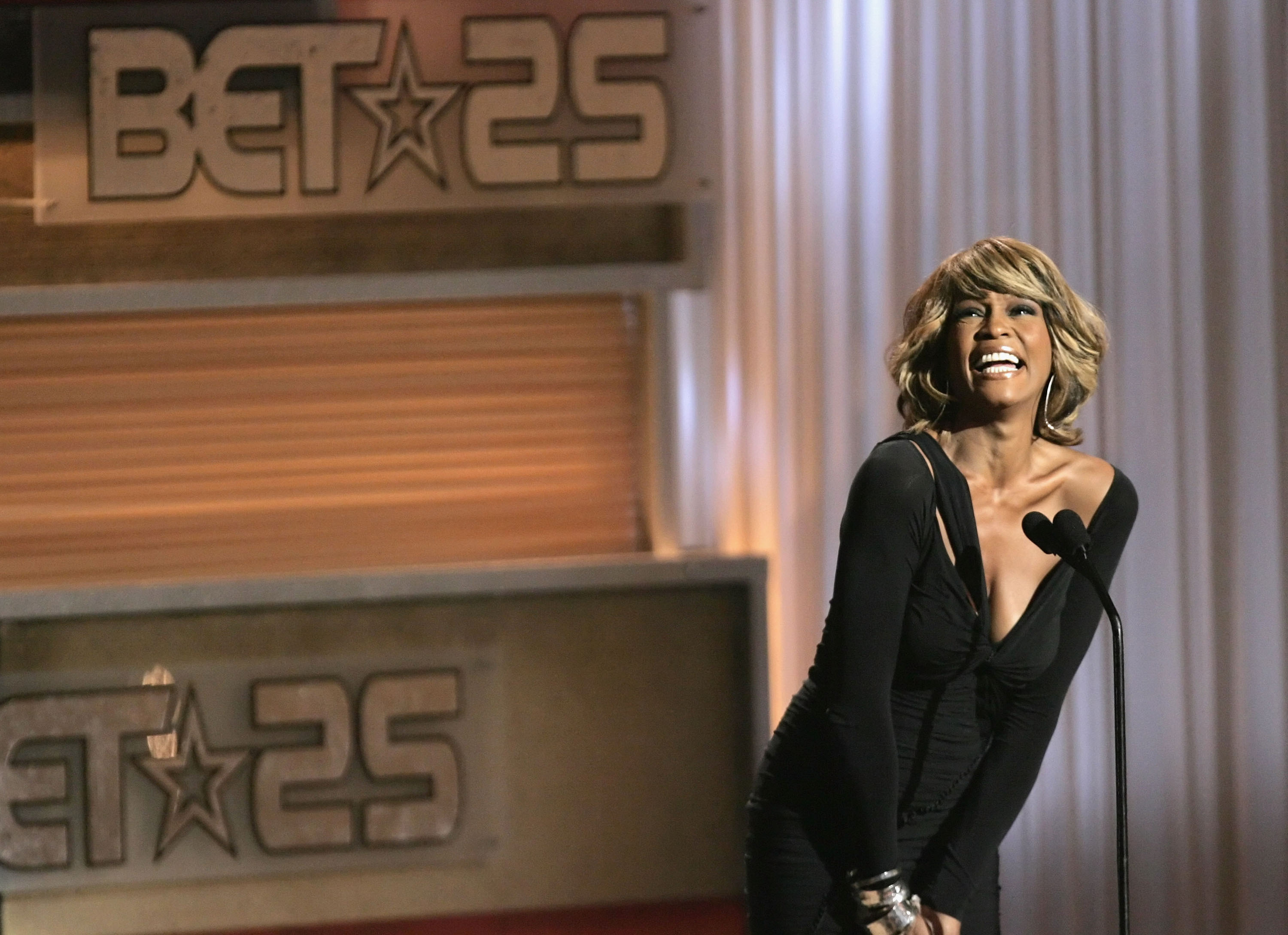 The Wendy Williams movie on Lifetime briefly shows her relationship with Whitney Houston
Williams spent nearly two decades in the radio industry before she created The Wendy Williams Show in 2008. During her radio days, she enthralled audiences with her celebrity feuds. On her "hot topics" segment, the host dished on several artists such as Method Man, Total, and Mariah Carey. However, she frequently discussed Houston and her ex-husband, Bobby Brown on her show. Throughout the couple's 14-year marriage, Williams talked about the artists' alleged drug use and Brown's legal troubles during the '00s. 
After several years of hearing her gossip, Houston called in for an interview in 2003. The exchange was apart of Williams' Lifetime biopic, Wendy Williams: The Movie. In one scene, the radio host (played by Ciera Payton) answers the phone to talk to Houston. The movie doesn't show the full 24-minute interview. However, Payton reenacted Williams' excitement after talking to the "I Wanna Dance With Somebody" songstress. 
The reason Wendy 'didn't prepare a single question' for the Whitney Houston interview
Williams also spoke about her time with Houston in her documentary, What A Mess! She shared in the doc that she was "overwhelmed" by the fame she experienced after the interview aired. The taping also helped the daytime host earn an induction into the Radio Hall of Fame in 2009. 
The same year of her Hall of Fame induction, Williams wrote her memoir, Wendy's Got the Heat. While reflecting on her career, she revealed how the interview with Houston happened. Williams said the "I Will Always Love You" singer wanted to promote her album, Just Whitney. However, since Houston "wasn't the most reliable person" at the time, she "I didn't hold my breath."
Additionally, Williams also said she didn't write any questions down before interviewing Houston. 
"I didn't prepare a single question because if she called during my show, that was my time," Williams wrote. "That was when I would be in my zone, and I didn't need any preparation for that. I have been preparing for moments like these for the last fifteen-plus years." 
Wendy Williams said Whitney Houston gave her 'one of the most difficult interviews I have ever done' 
On Feb. 11, 2012, Houston died after she accidentally drowned in a bathtub. When she died, Williams discussed the singer's death on her talk show. She said she always hoped they would meet in-person and "laugh" about their feud. 
Although there was plenty of "cursing" and "name-calling," Williams said she doesn't regret taking the singer's call. She shared in her memoir that, while Houston challenged the Masked Singer alum, she knew their episode would be a success as soon as it ended. 
"It was one of the most difficult interviews I have ever done, and it turned out to be one of the best, Williams wrote. "In fact, I love a difficult interview where the guest is defensive or nasty because that means the audience will get a treat.