Inside Wendy Williams and Dionne Warwick's Intense Feud
It's no secret that talk show host Wendy Williams is known for getting under people's skin. Since her radio days, the New Jersey native had never held her tongue when it came to criticizing or calling out celebrities and public figures about their choices.
The Wendy Williams Show host has been less than empathetic, and she's openly had feuds with everyone from Ellen DeGeneres to Nicki Minaj. Now, Williams has found herself in the crosshairs of legendary singer Dionne Warwick.
The "Say A Little Prayer" singer is clapping back.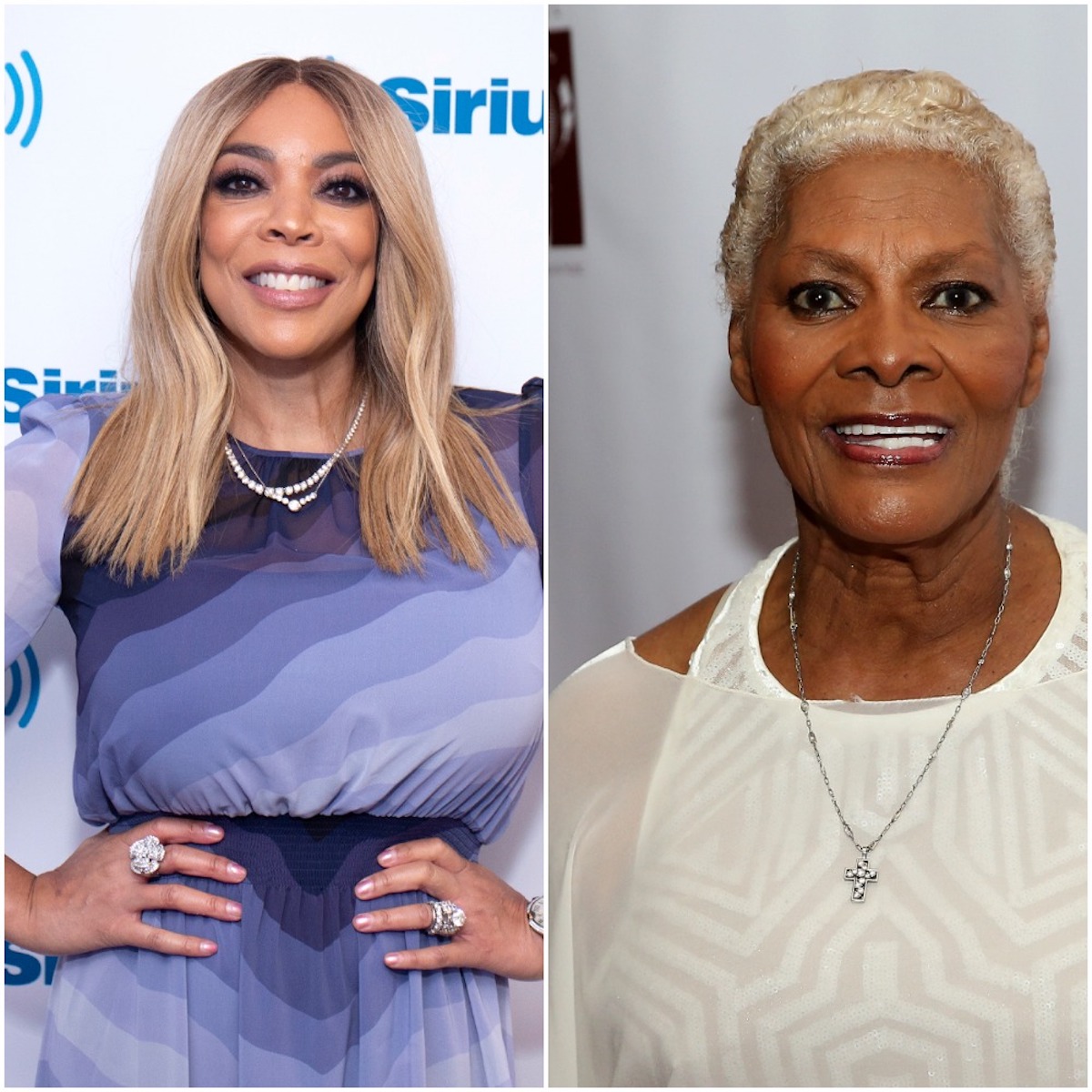 Inside Dionne Warwick's legendary career
Fans were thrilled to see Warwick making a special appearance during the Patti LaBelle and Gladys Knight Verzuz earlier this year. Now, the 79-year-old has continued to remain playful on Twitter, chatting with everyone from The Weeknd and Chance the Rapper to Taylor Swift.
Warwick, a cousin of the late Whitney Houston, has had some of the biggest musical hits of the 20th century. She won a Grammy in 1970 for "I'll Never Fall In Love Again" and again in 1979 for "I'll Never Love This Way Again. She is also the female vocalist on the 1985 classic "That's What Friends Are For" with Elton John and Stevie Wonder.
If you didn't know, the Clueless character, Dionne, portrayed by Stacey Dash, was also named by the singer.
Wendy Williams recently spoke up about Dionne Warwick's tweets
There seems to be some major bad blood between Williams and Warwick. During a recent segment on The Wendy Williams Show, the talk show host talked about Warwick's tweets and their fraught relationship.
During the lengthy segment, Williams referred to Warwick's "Twitter-sphere" and calling her "a beautiful woman." She then said,
She doesn't like me though, I know she doesn't like me. She's been here. She's a friend to the show. She's a friend to the show 'cause she has something to promote and we're the social influencers and she's smart. But, once she gets off the show, you know she's probably like, 'B*tch. It's okay, Ms. Warwick, it's okay.
Williams then went on to discuss an old marijuana charge the singer faced while teasing her about her tweets.
Dionne Warwick clapped back at Wendy Williams
It looks like the iconic singer did not take too kindly to being mentioned by Williams at all. She took to Twitter to clap back. "A friend alerted me that Wendy Williams was spending a lot of not nice time speaking on me," she tweeted. "I tuned in to her show to catch the last few minutes of her speaking about me and as in the past she seems not to be able to speak without maliciously made comments." She continued,
My hope is my name will refrain from being spoken or thought of by her as this conversation was held a few years ago letting her know there was nor would be any need for her to say the name Dionne Warwick for any reason. I don't believe one has to be mean to get noticed.
Warwick ended by suggesting that Williams might "catch more flies with honey than with vinegar."