Wendy Williams Directly Calls Out Kevin Hunter's Alleged Mistress and Mother of His Love Child
When speaking on Kevin Hunter and his transgressions during their marriage, Wendy Williams tends to do it with a certain poise and polish. But this time, she didn't hold back.
While looking back on her life on the Jan. 26 episode of her show, Williams glossed over the affair that ruined their marriage, directly calling out both Hunter and his alleged longtime mistress Sharina Hudson, with whom he had a baby.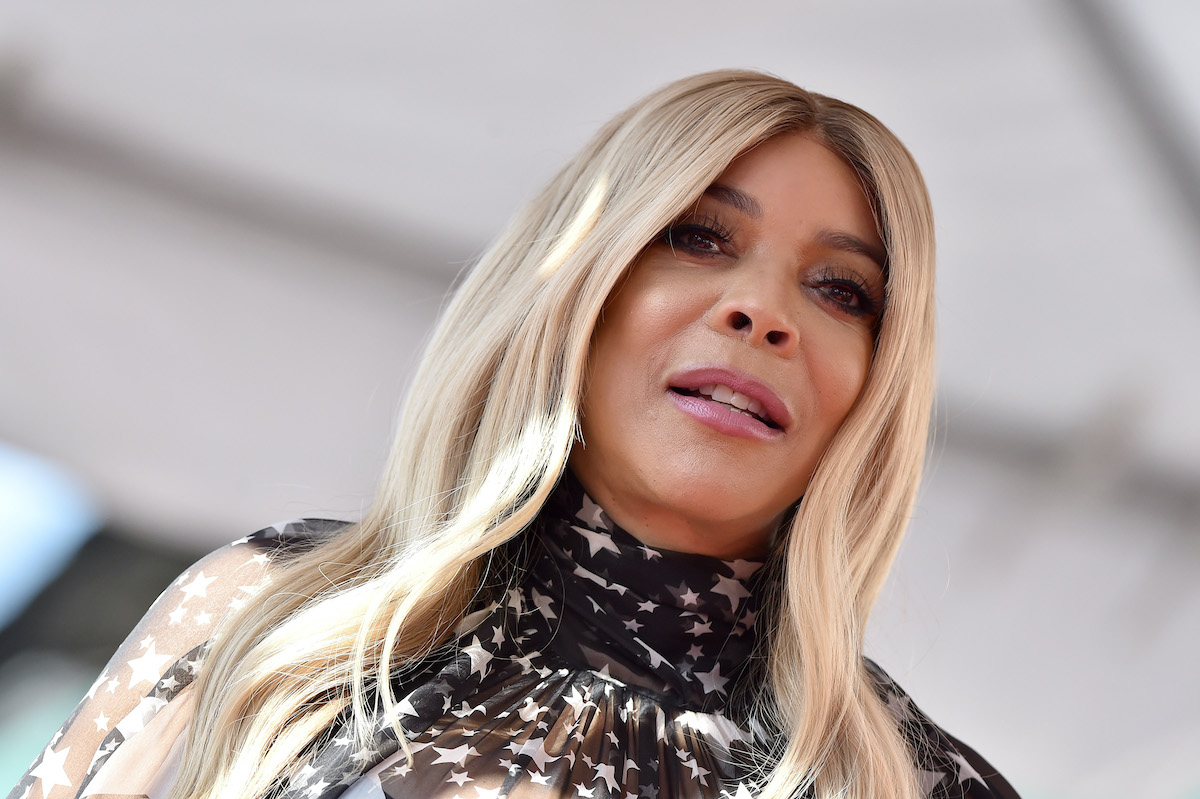 Wendy Williams' divorce from Kevin Hunter came after alleged repeated infidelities
Williams has alleged Hunter cheated on her multiple times throughout their marriage, including before and after she gave birth to their one and only child, Kevin Jr., in 2000. She told Extra she would always take him back for the sake of their family. But the final straw came when he reportedly impregnated Hudson.
Amid reports that Hudson had birthed a baby girl, Williams filed for divorce from Hunter in April 2019, whom she married in 1997.
"Kevin had a major indiscretion that he will have to deal with for the rest of his life. An indiscretion that I will not deal with," Williams told The New York Times Magazine in a subsequent interview. "I never thought that I would be in this position. I'm a very forgiving person, but there's one thing that I could never be a part of, and that one thing happened."
Their divorce was finalized the following January.
RELATED: Here's How Wendy Williams Found Out About Her Husband's Love Child With His Mistress
Wendy Williams just called out Kevin Hunter and Sharina Hudson
Williams's comments come ahead of her upcoming Lifetime biopic, Wendy Williams: The Movie, which will dive into her life and career. She had been speaking about the forthcoming program on her eponymous daytime show when she began to reflect on certain moments in her life.
"I can't believe how fearless I am," she said in a clip re-posted by The Shade Room, "and I can't believe how many people have been drawn into my situation over the 12 years that I've been here entertaining you on television."
"Welcome to 'Hot Topics', Sharina Hudson… Getting out of my car, with my money," she continued. "Good morning, Journey. I think she'll be three next month, don't ya know. Good morning, Kevin. It's my truth."
Wendy Williams previously addressed her relationship with Sharina Hudson and her baby
When asked in late 2019 about whether she had a relationship with Hudson, Williams said she didn't know her or her baby.
"I don't know these people," she said on Watch What Happens Live. "I don't know the baby, I don't know the woman, I mean, I don't know who Kevin became, I don't know who I am! Get outta here, Andy!"
RELATED: Wendy Williams Reveals the Surprising Truth About Her Dating History Post-Divorce
She later told Entertainment Tonight in January 2021 that she still hadn't met Hudson's daughter and wasn't planning on it. "I don't want to know her," she claimed. "She'll want to meet me first, though."
Some of Williams' experiences will be featured in her upcoming biopic, which airs on Jan. 30