Wendy Williams Doesn't Want To Meet Her Ex-Husband's Love Child; Alleges Ex Was With Her During the Baby's Birth
Wendy Williams has forgiven her ex-husband Kevin Hunter for breaking up their seemingly happy home with a love child . But, that doesn't mean Williams will be playing a mother figure to her ex's baby. In a recent interview, Williams shot down the idea that she'd ever meet Hunter's baby and alleges he was with her the night his daughter was born.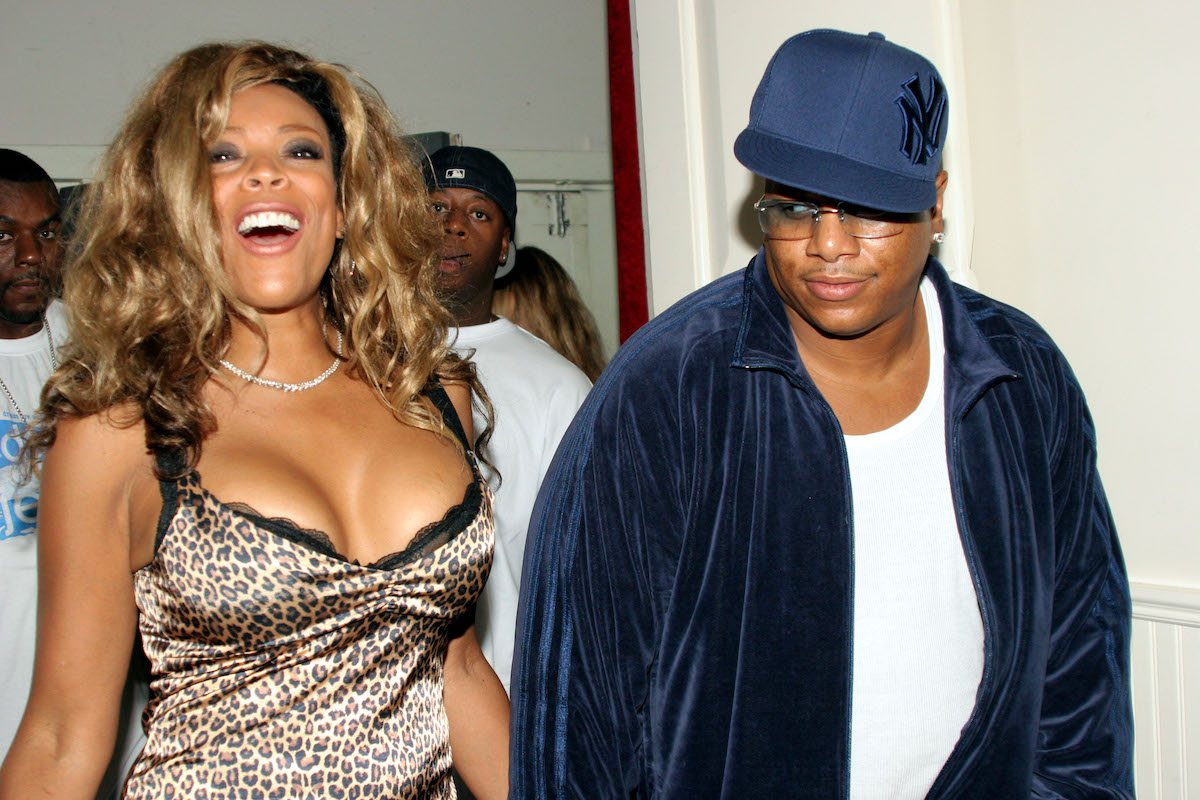 Wendy Williams and Kevin Hunter split upon her discovery that Hunter's mistress became pregnant
Hunter's longtime affair with Sharina Hudson was revealed in a 2017 expose in The Daily Mail. Per the report, Hunter lived part-time with Hudson at a New Jersey mansion just miles from the marital home he shared with Williams.
Williams filed for divorce in 2019 amid revelations that Hudson was pregnant by Hunter. Their divorce was finalized in January 2020. Williams admitted in a recent interview with Extra that she knew of Hunter's cheating ways for years.
Related: Why Wendy Williams Doesn't Regret Staying With Her Cheating Ex-Husband, Kevin Hunter
"Kevin cheated on me while I was pregnant with my son and I found out and I could have divorced him then," she told Billy Bush. "But I said no, I have a son…but I didn't want him to leave me by myself and I knew Billy that it was not til death do us part…Kevin was a serial cheater – Kevin had different mistresses depending on the part of his life. This last one was the one he had the longest term relationship with."
Williams learned of Hunter's affair by hiring a private investigator. 
Wendy Williams says she has no desire to meet her ex-husband's love child; alleges Hunter was with her during the baby's birth
Per Love B. Scott, Hudson gave birth to a baby girl in a Philadelphia hospital in May 2019. The baby is said to be named Journey.
Per the report, a source told Page Six, "Sharina gave birth to the baby at Hahnemann University Hospital in Philly. Apparently, they chose this location because they were worried that if she gave birth in New York, it would be leaked to the press," the source said.
"Everyone who loves Wendy is heartbroken and furious. Her fans are furious that she lied to them about her health and about what she has been going through," the source continued.
Many have been wondering how Williams is able to co-exist with her ex-husband, as she recently revealed the two are friendly and he attended her mother's funeral. Williams says she'll always love Hunter and consider him family. For the sake of their adult son, Williams says a healthy friendship is important.
Despite such, Williams will not have a blended family with Hunter. When speaking to Canada's Entertainment Tonight, Williams makes it clear that she has no interest in meeting her ex's love child.
"The baby? No, why would I want to meet her? I don't know her and I don't want to know her," she said. "No, she'll want to meet me first, though. "Do you know where your father was the night that your mother was giving birth? He was with that lady on TV, Miss Wendy. Because he was with me."
Williams promises all unanswered questions regarding her marriage and divorce from Hunter will be revealed in her upcoming Lifetime biopic. Wendy Williams: The Movie airs on Saturday, Jan. 30 at 8 pm EST.