Wendy Williams' Ex-Husband Kevin Hunter Owns a New Barbershop and Reportedly Lives Happily in Florida With His Mistress
Wendy Williams has been enjoying her single life in her bachelorette pad in New York City since her contentious divorce from Kevin Hunter, her longtime ex and former manager. Despite the heartbreak he caused Williams, Hunter is also reportedly thriving. A new report details Hunter's alleged cozy new life in Florida with his mistress turned live-in lover, their daughter, and their booming businesses.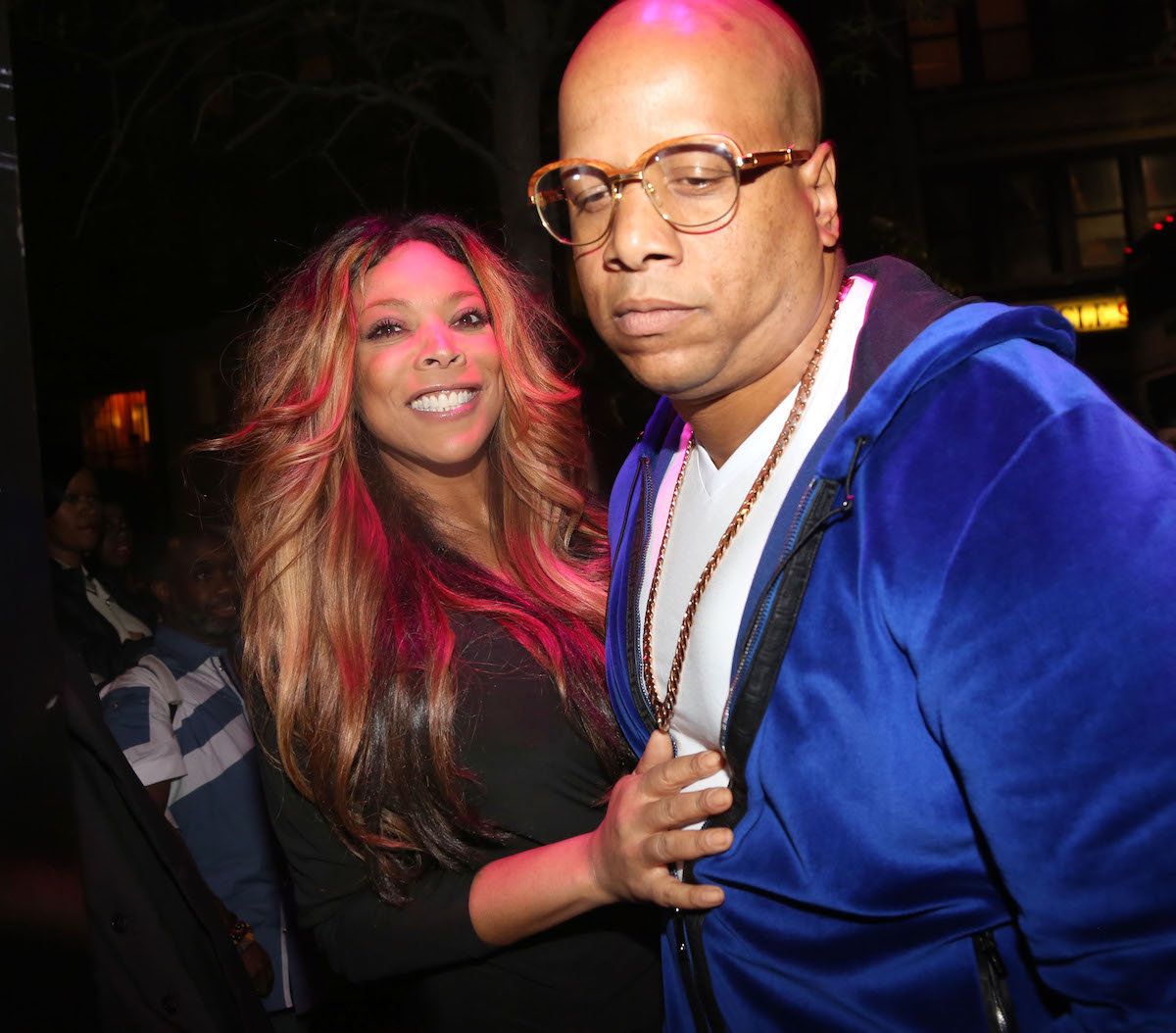 Kevin Hunter and Sharina Hudson own several businesses
The U.S. Sun's report of Hunter and Hudson's life away from the east coast boasts of nothing but prosperity. It appears Hunter took his years managing Williams' career in radio, television, and production and transferred them to his own entrepreneurial endeavors.
The report notes that Hunter opened a barbershop in Boca, Raton, Florida called Head Hunters. Additionally, he also is linked to other business endeavors, including recently launching Hunter Publishing Group, which bills itself as a boutique publishing house in New Jersey. He reportedly is already representing a handful of authors. Publishing isn't new to Hunter as he and Williams owned their own company during their 20+ year marriage.
Hunter is sharing his business acumen with Hudson. She owns two businesses herself: an online vegan-chef shop called Vegan Nose – as well as a fashion company, Vish NYC. 
The two reportedly live happily in an upscale neighborhood in Boca Raton, Florida
Though Hunter lost his Livingston, New Jersey marital mansion in his divorce from Williams, he hasn't downsized too much. The report reveals that Hunter and Hudson live comfortably in a modest and modern-designed home in Coral Springs, Florida. 
The couple is focusing on their growing businesses and raising their two-year-old daughter, Journey. Fleeing to Florida is said to have been the best decision for their relationship.
"They're just really happy together, they have moved on from all the drama in New Jersey with his marriage," a source tells The U.S. Sun. "It's done wonders for their relationship." 
Despite the public drama, Hunter reportedly kept silent for the sake of he and Williams' adult son, Kevin Jr.
"Kevin is a very quiet, strong man," the source continues. "This thing could have exploded like war of the roses in public if he started speaking out. He really kept quiet, and he was doing the right thing for his son's sake." 
Wendy Williams is reportedly about at Kevin Hunter's new life
While the exes are both reportedly living their best lives, Williams is still having a hard time swallowing the fact that Hunter is living with the woman she finds responsible for playing a part in ending their marriage.
"He's happy and that's a tough pill for Wendy to swallow, especially since she hasn't found someone yet," the source adds. "It's tough being Wendy and dating in such a bright spotlight. She is having a hard time. Meanwhile, Kevin has always been so private. Which is the complete opposite of Wendy who gossips publicly for a living."  
Williams briefly dated businessman Mike Esterman, whom she met during a dating segment on her talk show. She says she's still open to love and marriage and will actively date until she finds the one.