Wendy Williams Finally Speaks on Evelyn Lozada's 2014 Warning About Kevin Hunter's Cheating
Wendy Williams's husband's infidelity exploded into headlines in 2018, but that actually wasn't the first time it came up. Years earlier, amid a feud with Williams, Evelyn Lozada posted a tweet claiming she'd seen her husband, Kevin Hunter, out with another woman. Williams didn't publicly respond to her claims at the time but now that Hunter's cheating is out, she's speaking out.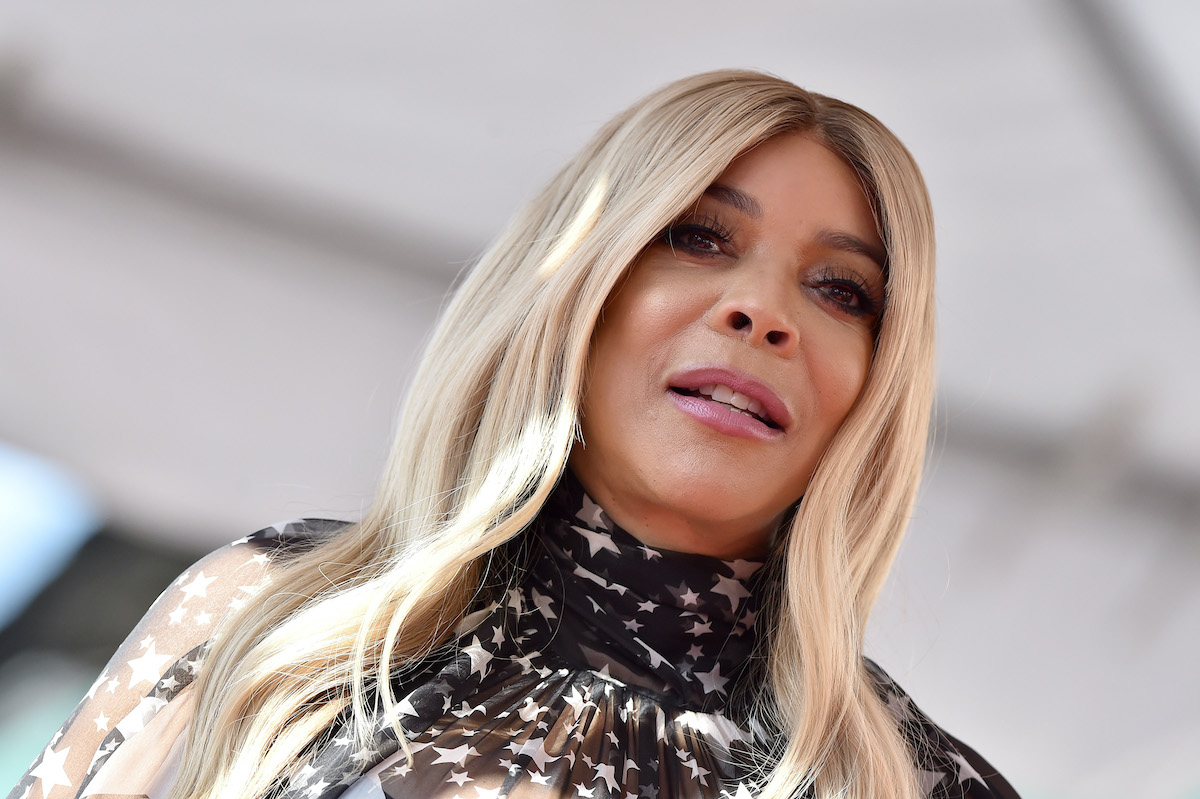 Why Wendy Williams and Evelyn Lozada were feuding
The feud started in 2014 after Williams made shady comments on the "Hot Topics" segment of her show about Lozada's family. She had been discussing news that Lozada had welcomed her first child with former MLB star Carl Crawford when she called their son a "cash register."
"Evelyn gave birth to a cash register…I mean… a baby boy with her fiancé, the $142 million Carl Crawford," she said (via The Huffington Post).
Williams insisted she was joking, but the shady comments continued. She even said Crawford wouldn't get "the likes of an Evelyn Lozada if he wasn't playing baseball."
"Like she upgraded him, and now that she had the baby, he's upgrading her. Here's what I'm thinking, Ev. You should become involved in a lot of charity work. And also, talk to your man about opening you up another Dulce…except Dulce Beverly Hills, not Dulce Miami," she continued, referencing a shoe store Lozada used to own.
Williams also offered the Basketball Wives star some advice on home life before saying, "Take care of your little cash register!"
Evelyn Lozada's response to Wendy Williams was heated
Lozada responded to Williams's remarks in a string of Twitter posts. She began saying: "You know @WendyWilliams, I never bother anyone. I even bought you a beautiful bouquet of flowers congratulating your Broadway debut."
"Since u want me 2 open Dulce n LA. Maybe ur man can come 2 that store & purchase shoes 4 another woman like he did @ my Miami store," she continued. "Bloop!"
Lozada also said, "Oh…BTW…he purchased the Casadei suede over the knee boots triple platform just in case you wanted to know. #DontComeForMe #INeverBotherUOh…BTW…he purchased the Casadei suede over the knee boots triple platform just in case you wanted to know. #DontComeForMe #INeverBotherU."
Hunter's infidelity would eventually make global headlines in 2018, when reports emerged claiming he'd impregnated another woman. Amid news the woman had given birth, Williams filed for divorce from Hunter, whom she married in 1997. It was finalized in January 2020.
Williams has been looking back on his infidelity and Lozada's past claims
Williams detailed the extent of Hunter's infidelity in her Lifetime biopic Wendy Williams: The Movie, which came out in late January. On a press run for the film, she stopped by Watch What Happens Live With Andy Cohen, where she recalled how Lozada had told her about his cheating and expressed regret about not listening to her.
She began, "I want to apologize to Evelyn because she had that shoe store in Miami and she told me in no uncertain terms through another housewife — because Evelyn wasn't invited on the show anymore because Evelyn was spreading this rumor — that Kevin was with another girl that wasn't me clearly and was buying a pair of size not-11-and-a-half woman's shoe."
Williams continued, "I want to apologize to Evelyn because she saw something that I didn't–I knew he was cheating at that time, but I didn't realize he was having the balls to actually go out and introduce her to his boys and take her on vacation."
Lozada hasn't publicly responded to Williams's comments, but hopefully they will actually make up!