Why Doesn't Wendy Williams Talk About Her First Husband in Her New Lifetime Biopic?
Wendy Williams has been an open book for the majority of her career, even given us intimate details about her failed marriage to her now ex-husband, Kevin Hunter, and his serial cheating. Williams chronicles it all in her new Lifetime biopic, Wendy Williams: The Movie.
However, Williams refuses to talk about her first husband or marriage in the new movie.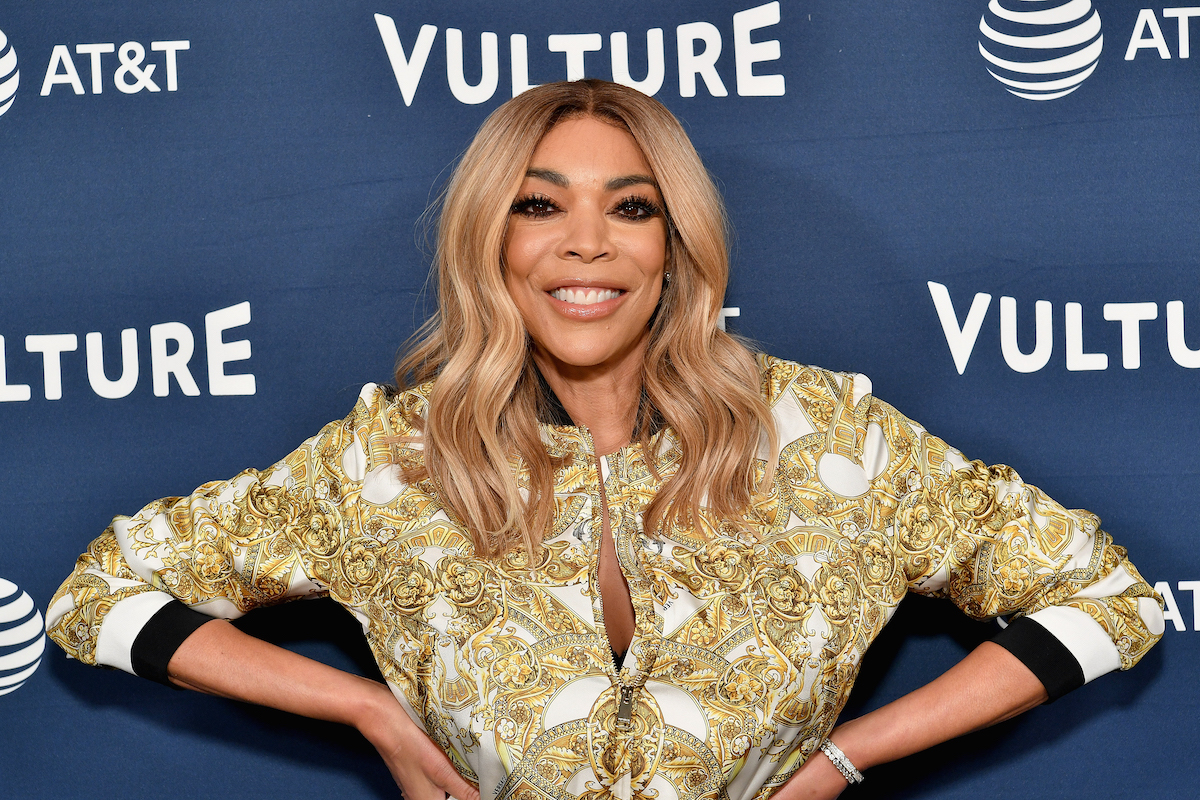 Wendy Williams recent divorce was extremely messy
Williams met her ex-husband, Hunter, in 1994 at a night club and from that moment, the pair were thick as thieves. While Williams was a rising star, Hunter was a hustler of sorts who provided the talk show host with safety and the attention she craved. He became Williams' manager and an executive producer on her show. They ofically tied the knot in 1997.
However, in recent years, rumors swirled that Hunter had gotten another woman pregnant, and he was having an open live-in relationship with her. Williams filed for divorce in 2019 after the news clearly began taking a toll on her well-being. Now she's getting candid about Hunter's infidelity.
In a recent episode of The Wendy Williams Show, the talk show diva name-dropped Hunter's baby's mother, Sharina Hudson, along with the couple's 2-year-old daughter, Journey.
"I can't believe how fearless I am," Williams said "And I can't believe how many people have been drawn into my situation over the twelve years that I've been here entertaining you on television. Welcome to 'Hot Topics,' Sharina Hudson. Getting out of my car with my money. Good morning, Journey. I think she'll be three next month, don't you know?"
RELATED: Here's Why Wendy Williams Never Wears Heels on Her Show
Wendy Williams details her tumultuous dating history in 'Wendy Williams: The Movie'
With all of her business regarding her divorce from Hunter on front-street, in her Lifetime biopic, Williams gives intimate details about her dating history before her marriage to Hunter. In a shocking revelation, she revealed that R&B singer Sherrick raped her in the '80s.
She also details her volatile relationship with rapper/DJ Eric B. Though their relationship lasted less than a year, Eric B reportedly cheated on Williams the entire time. He also ruined her credit, and when she found out she was pregnant with his child, she had an abortion in secret.
Despite all of these intimate details about her personal life, Williams refuses to discuss her very first husband in her biopic.
Wendy Williams explained why she doesn't mention her first husband in her biopic
Williams was married for just five months in 1994 to a man named Bert Girigorie. Not much is known about Girigorie since he is also barely a footnote in the media mogul's autobiography, Wendy's Got The Heat.
In her biopic, Williams reveals why she refuses to go into detail about her first marriage. "Yeah, I'm skipping over my first husband," she said. "He was just a rebound after the disaster with Eric B. It was a starter marriage that lasted five months, and frankly, it's not interesting enough to talk about."
Williams and Girigorie were officially divorced a year and a half after they first tied the knot.