Wendy Williams Recalls Her First Interview With Halle Berry — 'I Didn't Wash That Boob for 2 Weeks'
Wendy Williams recounts a hilarious encounter with Halle Berry.
Wendy Williams is a successful TV host, and she got her start on radio. Over 30 years ago, she worked as a DJ for the radio station at Northeastern University. Eventually, she got offered her own daytime talk show called The Wendy Williams Show. 
Some people still remember Williams' infamous interview with Whitney Houston. One of her other memorable guests was award-winning actor Halle Berry. Recently, the host discussed her feelings and what had happened during the interview with Berry. 
Wendy Williams discussed her interview with Halle Berry
The Wendy Williams Show began airing in 2008, and it has 12 seasons so far. Fans were concerned last year after the show went on a hiatus due to Williams' health. Fortunately, the show resumed in September 2020. During the long break, reruns got aired instead. 
Of those reruns, fans likely saw Williams' past interviews with celebrities. One actress she sat down with was Berry. Some fans may remember Berry for her role as Storm in the X-Men films. In an article by Interview Magazine, Williams met up with Don Lemon and discussed her experience with the star. 
Williams mentioned that she gets more out of her guests compared to other hosts. Her meeting with Berry was an unforgettable moment for the TV personality. Williams remembered how she was extremely nervous about the interview. 
"I was so scared to meet her. When she walked into the room, everyone stopped. She looked directly at me and smiled, and I smiled back. Suddenly, I wasn't scared," Williams explained. 
Halle Berry flicked Wendy Williams' boob at the end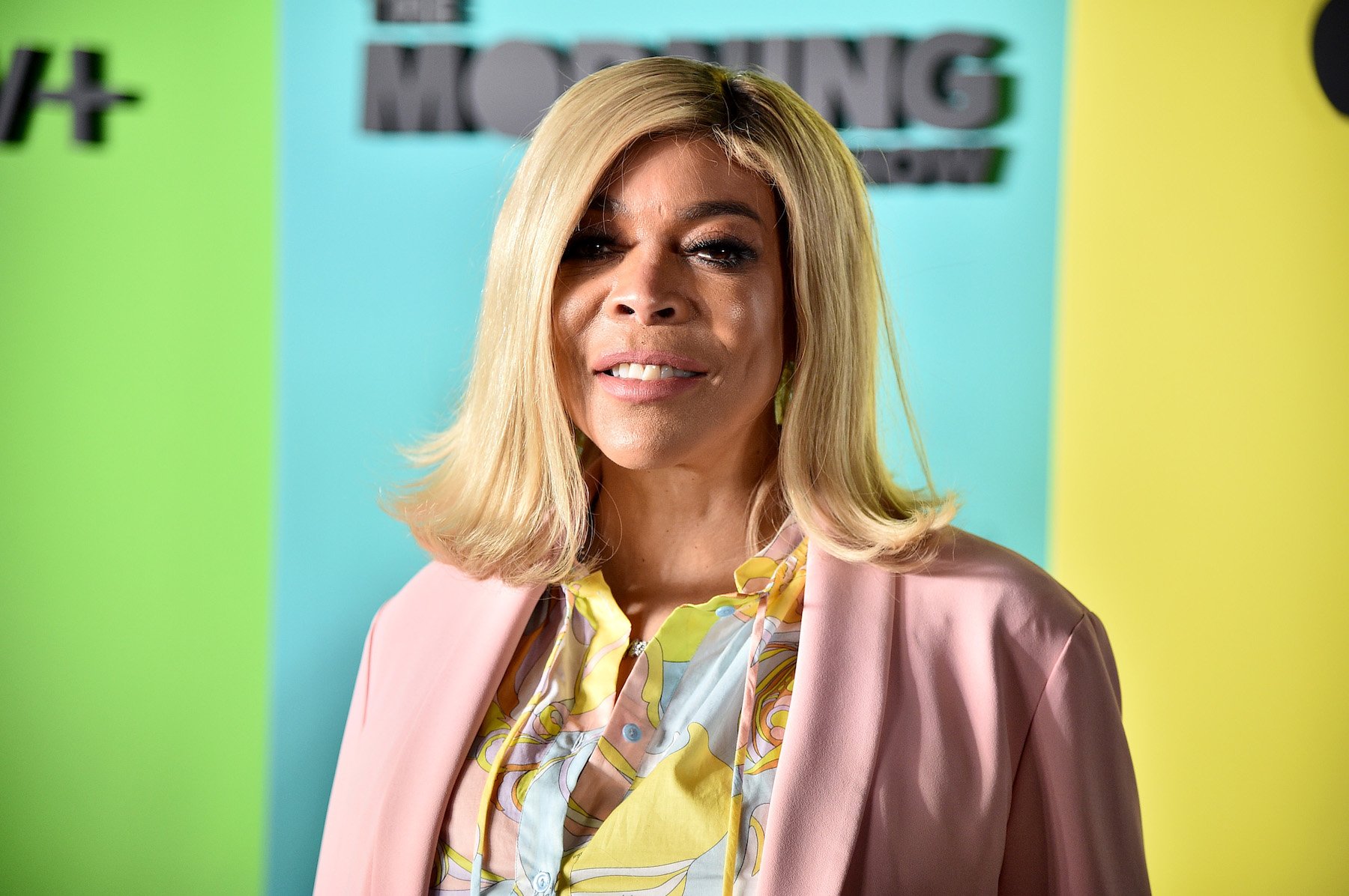 Before the interview started with Berry, Williams remembered that she had to avoid certain questions. Berry's publicists gave Williams a list of what she should not ask the actress. Nevertheless, the TV host had a moment where she decided that she will ask Berry anything. 
Berry told Williams, "Wendy, girl, you can ask me whatever." It would seem the actress did not mind as much as her publicist. The interview fortunately went off without a hitch, and Williams learned more about the film star after the meeting. However, Berry did something that was unexpected. 
"By the end of the conversation, she flicked my boob and winked at me. I didn't wash that boob for two weeks," Williams said. It is unknown why Berry flicked Williams' breast, but she probably did it in a playful manner. 
Many people would likely do the same thing if they were in Williams' shoes. Perhaps, the talk show host felt disappointed when she did have to wash her breast. 
How many times has Halle Berry been on the show?
Williams has had feuds with multiple celebrities, but she seems to be on friendly terms with Berry. In fact, she remembers feeling very comfortable around the actress. Berry appeared as a guest on The Wendy Williams Show back in 2012.  
The movie star discussed topics like motherhood, paparazzi, and her career. The successful conversation lasted for about two hours. It seems that the 2012 interview would be the only time Halle was on the daytime talk show. 
Of course, Williams likely has mentioned the actress during segments on occasion, but she does not like to talk about her. On the official Wendy Show website, the TV personality brought Berry up as a news story during an episode earlier this year. Williams covered Berry slamming an ex on social media. 
Williams disagreed with Berry's actions about complaining on social media. In other episodes, she talked about Berry paying child support. Perhaps, in the future, the star could visit Williams for another episode together.