Wendy Williams Gets Accused of Substance Misuse by Blac Chyna's Mom, Tokyo Toni After Fans Address 'Concerning' Behavior on Her Show
Wendy Williams received several accusations against her from Blac Chyna's mother, Tokyo Toni.
Since The Wendy Williams Show returned for Season 12 in September 2020, Williams's on-camera behavior became a hot topic. Many viewers of the show have voiced their concerns about Williams' health over the last few months.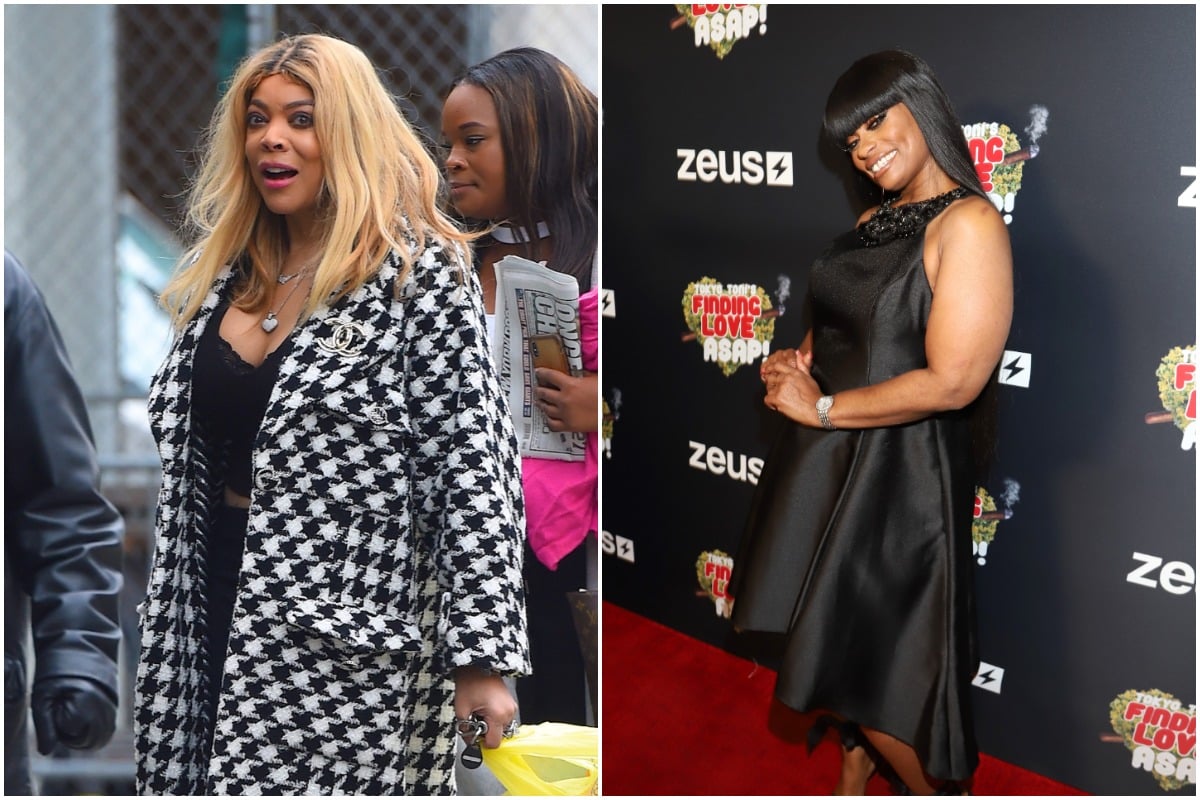 Williams' former employee, DJ Boof, has also made some accusations against Williams and her team.
Wendy Williams engaged in substance misuse during an LA Pride event, according to Blac Chyna's mom, Tokyo Toni
In June 2019, Williams was seen out and about during LA Pride weekend. The newly single host spent the day with Blac Chyna and her mother, Toni. According to The Jasmine Brand, Toni detailed the excursion during an interview with The Armon Wiggins Show in October 2020.
RELATED: 'The Wendy Williams Show': Fans Are Worried About Wendy–'It Was Honestly Hard To Watch'
In the interview, Toni said that Chyna purchased a party bus for all of her attendees to enjoy. Williams and a friend joined the bus and headed with Chyna's crew to the event. Toni said that while the ride to the event went well, she claims Williams left the group to engage in substance misuse during the event after telling her, "I have to go to the bathroom." 
"B*tches in Hollywood they do this, trust me they do this. They have the best designer drugs out here," Toni said.
Blac Chyna's mom, Tokyo Toni, says Wendy Williams also made sexual advances to a security guard during LA Pride
In addition to making accusations about Williams' misuse of substances, Toni also said Williams' alleged partying continued throughout the night. Toni claimed that Williams flirted with a security guard during an event, and she allegedly began "walking around the pole real sexy" to get the guard's attention. Williams also pulled her shorts up and showed the guard her private parts while she screamed, "I can give you all of this," to the guard.
RELATED: Wendy Williams' Decision To Discuss Her Recent Behavior on Her Show Reportedly Wasn't Her Choice
Although Williams hasn't addressed Toni's claims, Williams did share on The Wendy Williams Show in 2019 that she was interested in dating again. The talk show host had filed for divorce from her ex-husband, Kevin Hunter, after over 20 years of marriage. 
Wendy Williams has a tumultuous relationship with Blac Chyna's mom, Tokyo Toni
While they're no longer friends today, Williams and Toni had a seemingly good relationship with each other when they appeared at LA Pride together in June 2019. However, Toni was reportedly upset after Williams discussed an altercation that occurred between Toni and Chyna on Chyna's reality show, The Real Blac Chyna. Williams offered Toni advice on the program and said she needed to change her ways so that she and Chyna can have a better relationship, per Page Six.
"Toni, take this in the best way because when last we talked you were hugging me and crying and me, you, Chyna we spent all day together, and it was great, and all you kept telling me was 'Wendy, thank you,"' Williams said, adding, "all I'm saying is you only have one mother."
RELATED: Why Wendy Williams hates using Zoom
Following Williams' show, Toni took to Instagram in June 2019 and said Williams didn't have a right to speak about Toni or her family. Toni then threatened to fight Williams and also accused the Daytime Emmy nominee of using cocaine while they were out together. 
"Wendy is so gone, that when I see her, I'mma knock her face off," Toni said. "When I see you, bitch, I'm gonna get a charge. I'mma bust your *ss," she continued. "You said I cried? When I walked in, you was sniffing coke."
Despite Toni's accusations, Williams says she hasn't used cocaine since the 1990s but did spend time in a sober living facility last year. This season, fans addressed their concerns after Williams mispronounced "coronavirus" and slurred her words onstage.
Williams' former DJ, DJ Boof, shared in October 2020 that he believes Williams is no longer sober, and her team is supporting her habits to keep their jobs.
How to get help: In the U.S., contact the Substance Abuse and Mental Health Services Administration helpline at 1-800-662-4357