'Wendy Williams' Guest Host Michael Rapaport Played This Recurring Character on 'Friends'
Comedian Michael Rapaport is stepping in on 'The Wendy Williams Show' to guest host this week, where some viewers may recognize him as a former 'Friends' character.
Comedian/actor Michael Rapaport is stepping up to the plate to pinch hit for Wendy Williams. The star of The Wendy Williams Show is taking a break from the spotlight due to medical issues and having a roster of television personalities fill in during her absence.
Rapaport is no stranger to TV. His resume contains plenty of acting roles, including this character on NBC's hit sitcom Friends.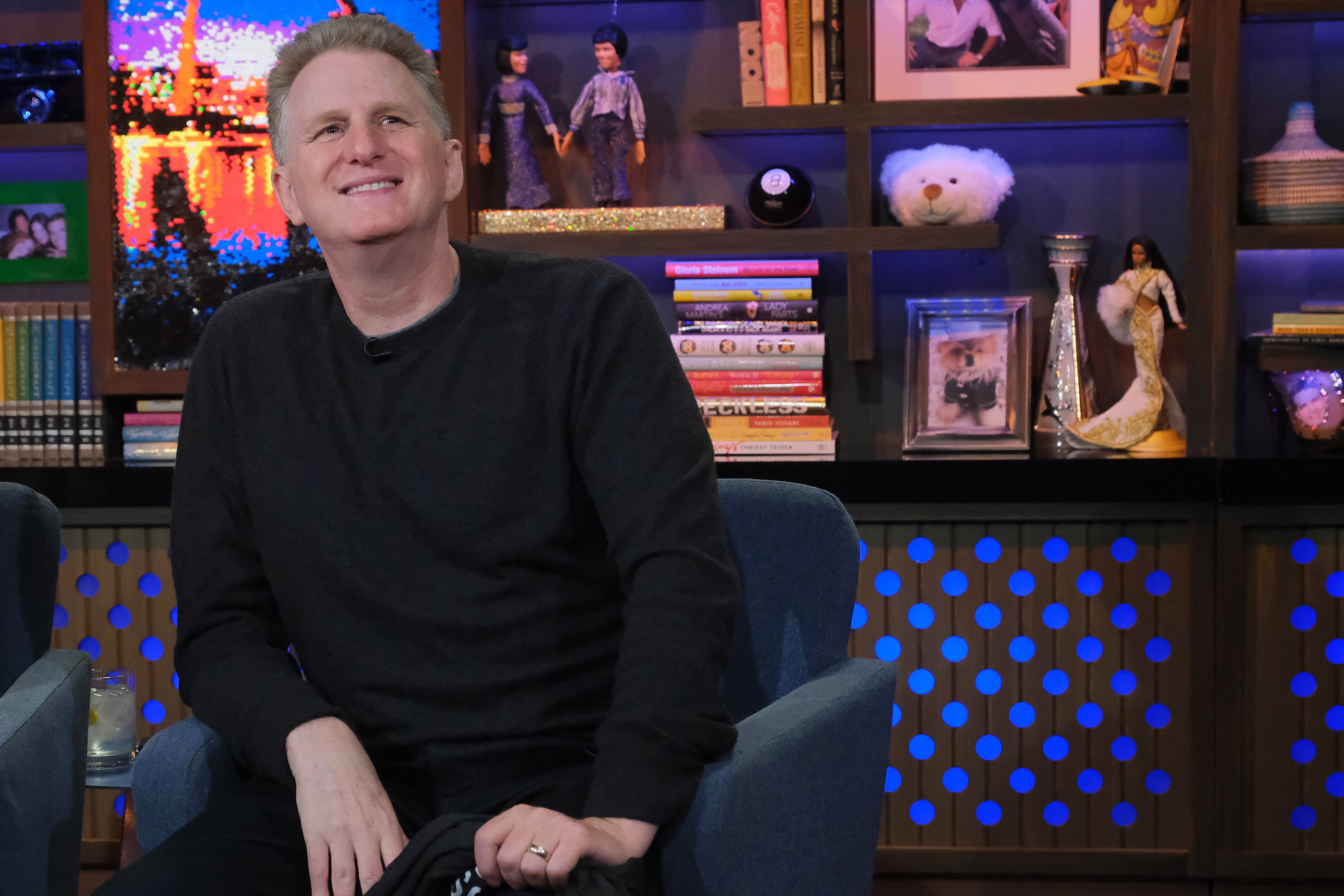 Michael Rapaport played Phoebe's boyfriend on 'Friends'
In season five of Friends, Rapaport appeared in several episodes as Gary, a police officer who discovers that Phoebe (Lisa Kudrow) found his badge and uses it to impersonate a cop. When he confronts her to get his badge back, sparks fly and the two end up dating.
The romance spans over four episodes, where Phoebe almost moves in with Gary but she ends the relationship after he shoots a bird.
Rapaport had previously worked with David Schwimmer, who played Ross on the sitcom. The two co-starred in the 1996 film The Pallbearer. The Atypical actor got to work with the entire cast for certain scenes, including a storyline where Ross, Chandler (Matthew Perry), and Joey (Matt LeBlanc) go on a ride-along with Gary. From what he gathered in their scenes together, Rapaport discovered that the Friends stars should stick with their day jobs.
"None of them would be good cops," he said.
'Friends' compared to 'The Brady Bunch'?
Though he didn't appear on the sitcom's HBO Max reunion special in May 2021, Rapaport praised the cast for consistently delivering such a quality show.
"That show has taken on life after life of its own and I'm excited for fans," Rapaport told Us Weekly. "I think it's good they did [a reunion]. People loved that show for years."
The Justified star likened the sitcom's popularity to a beloved television classic from the early 1970s. "It's kind of the next generation's Brady Bunch," he remarked. "I'm excited for the fans and I was proud to be a part of it."
Michael Rapaport noted the high salaries of 'Friends' cast
Rapaport revealed that his Friends stint was his initial role on a television comedy and commended the cast members for being so "welcoming" to him. He added that their weekly paychecks may have provided some extra inspiration to their jobs.
"They were all really nice," he said of the Friends stars. "They were all great to me. I was just impressed [with them]. People think that sh*t happens on its own. They're very, very, very good comedic actors. … When you're making $1 million dollars a week, it tends to put you in a good mood. I was just happy to be there. It was dope being there. … I'm a fan."
Now standing in for Williams through Nov. 12, Rapaport appears to be relishing the guest hosting gig. Still, he clearly stated his well wishes to the daytime talk show star and shared his appreciation for the opportunity.
"I'm so glad to be here, I am so excited to be here," he told the audience on Nov. 8, according to People. "Wendy, thank you so much for trusting me with your show. We miss you. We cannot wait to have you back."