Wendy Williams Had 'Total Control' Over Her Biopic, Is She Planning to Work With Lifetime Again?
Wendy Williams recently premiered her Lifetime movie, Wendy Williams: The Movie and the documentary, What a Mess! During both films, the daytime talk show host opened up about her career, family, marriage, and divorce.
Now that her projects are behind her, is Williams going to be a part of the network moving forward?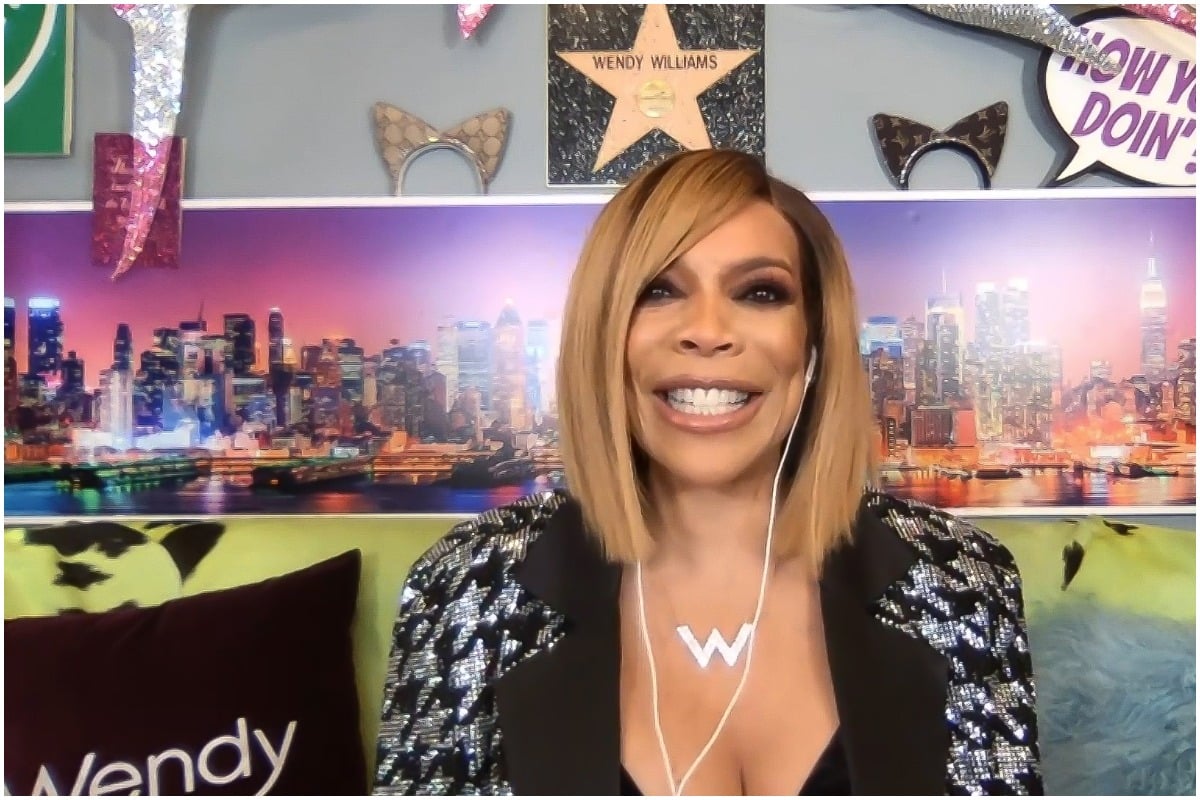 Wendy Williams wanted to 'address' the tabloids in her biopic
When Lifetime approached Williams to make a movie about her life, she had become a real-life hot topic. In April 2019, she filed for divorce from her husband, Kevin Hunter, after 22 years of marriage. At the time, Hunter and his alleged mistress, Sharina Hudson, were expecting a child together. Additionally, Williams admitted on her show that she resided in a sober house during her separation from her ex. The host also learned she had Graves' Disease amid her marital woes.
RELATED: Method Man Once Blasted Wendy Williams for Talking About His Wife's Cancer on-Air: 'Ain't Nobody F*cking Business'
Although she had personal turmoil, Williams decided to tell her story her way. She told the Chicago-Sun Times that, while "it's not so nice" to see herself in the tabloids, she was happy to have the chance to share her truth. 
"My story is my story, but it's even more dramatic when it was acted out for two hours, and two hours might not have been enough," Williams said. "What I really appreciate is that I possess the bravery to address it before it addresses me."
Wendy Williams executive produced her Lifetime biopic
RELATED: Wendy Williams Says She Spray Painted Ex Kevin Hunter and Sharina Hudson's House in Her Biopic and Documentary
On Jan. 30, 2021, Williams released her biopic and documentary with Lifetime. The biopic starred The Oval actor Ciera Payton as the former radio personality. After the movie ended, the host's fans watched Williams speak about her life in What A Mess!
According to HollywoodLife, the Daytime Emmy nominee had her hand in every step of the movie's process. She served as an executive producer on the film and reportedly played a "big part in the storyline." 
"It was important to Wendy that she serve as executive producer on the movie and documentary so that she could have control over telling her story," a source shared with the outlet.
"She's been focused on the divorce and getting her show back in the studio and adjusting to the single life. So, when Lifetime reached out about this project, Wendy knew it was the perfect opportunity to update her fans on where things stood in her life. Since she hadn't put anything out there since the early 2000s," they continued.
Will Wendy Williams work with Lifetime again?
RELATED: Fans React To Wendy Williams Responding To Tommy Williams on TV: 'Stop Talking About Your Wannabe Brother'
Williams is reportedly in talks with Lifetime about working on other projects. The network's interest most likely increased after the host premiered her biopic and documentary. According to The Hollywood Reporter, Wendy Williams: The Movie topped the 18-49 ranking. It had a 0.44 rating and averaged 2.15 million total viewers on Saturday. 
"It would be great a financial opportunity, but now that she was her own boss, she was able to make her own decisions about her career," an insider told HL of the possible partnership.
"Wendy is also working on a multi-project deal with Lifetime, so it's not just this movie and documentary, but she has several things in the works," they continued. "She has a lot to look forward to, and she's incredibly grateful for all the support she's received with the release of these Lifetime shows."