Wendy Williams Left Dr. Oz 'Stunned' and 'Flabbergasted' After Refusing to Take the COVID-19 Vaccine
Wendy Williams recently told Dr. Oz that she refuses to take the COVID-19. He responded to the host's comments in March 2021.
Wendy Williams and Dr. Oz's friendship began after he appeared on her show in the 2010s. Since then, they've expressed their fondness for each other. Although Williams has few celebrity acquaintances, she's shared on her show that Dr. Oz supported her through her public divorce from Kevin Hunter. 
Recently, Williams, who has a reported net worth of $40 million, shared on The Dr. Oz Show that she refuses to take the COVID-19 vaccine. Following their interview, Dr. Oz expressed his feelings regarding her comments.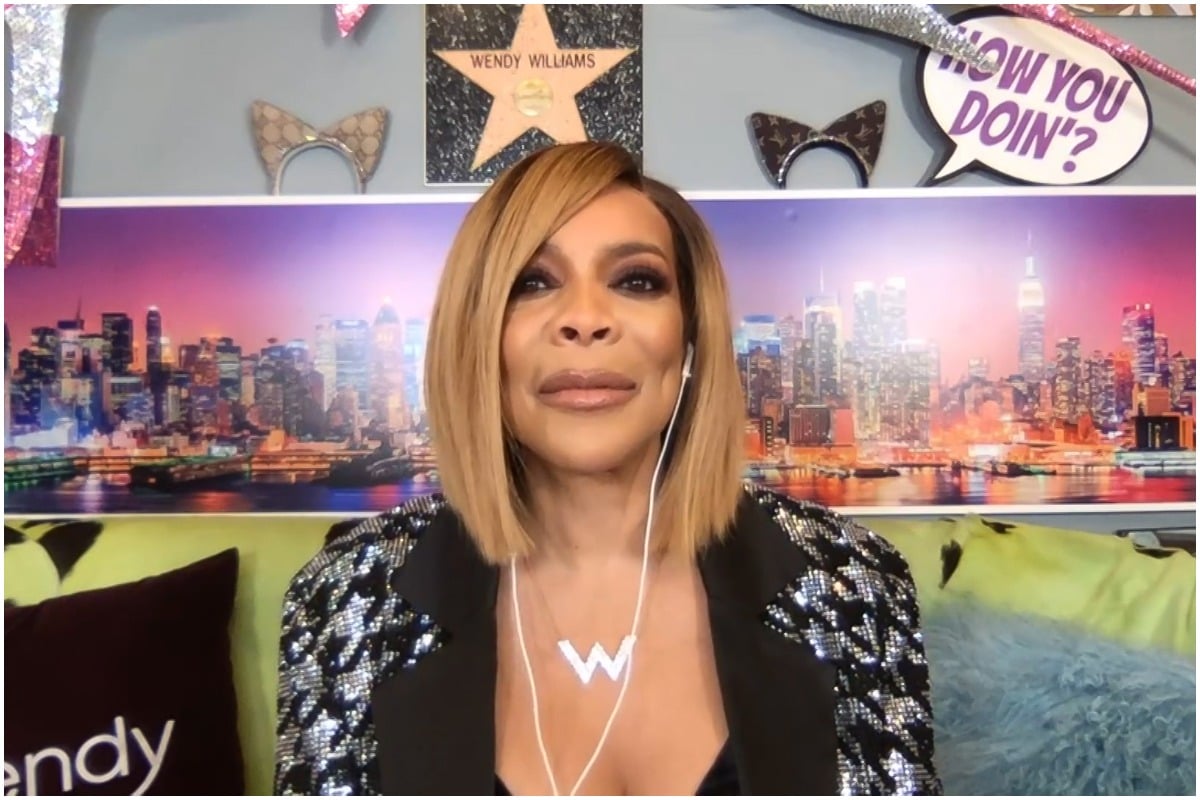 Wendy Williams told Dr. Oz that she 'doesn't trust' the COVID-19 vaccine
Wendy Williams and Dr. Oz have both made several appearances on each other's shows. In 2019, she visited the doctor and his wife, Lisa, at their home as part of "Wendy's Hot Summer." Williams also opened up to Dr. Oz about having Graves' Disease on her show in 2018. 
In January 2021, while promoting her biopic, Wendy Williams: The Movie, the host informed her friend on The Dr. Oz Show that she wouldn't get the vaccine when it becomes available. According to the CDC, the vaccine prevents the person taking it from contracting COVID-19 and "may help keep you from getting seriously ill even if you do get COVID-19."
"No," Williams said of getting vaccinated. "I don't trust it. There I said it." 
Why Dr. Oz was 'stunned' and 'flabbergasted' by 'The Wendy Williams Show' host
During Williams' appearance, Dr. Oz attempted to change Williams' mind about the COVID-19 vaccine. The host shared with his friend that he received the medicine himself and didn't have any adverse reactions. However, Williams remained adamant that the vaccine wasn't for her. She also reminded Dr. Oz that she refused to get a flu shot, despite her doctors' wishes. 
The Dr. Oz Show host spoke about Williams' comments during an interview with Inside Edition. He told the outlet that he profusely disagreed with his friend's decision. Dr. Oz also said that he hopes she changes her mind for her audience's sake. 
"I was stunned and flabbergasted when she told me that she wasn't going to get vaccinated," Dr. Oz said of Williams. "She's [Williams] thinking about it. But she's a very firm opinionated woman, as you know, and I think she speaks for a lot of women in the Black community." 
How Wendy Williams' fans feel about her COVID-19 vaccination comments
At the end of their conversation, Williams shared that while she isn't getting vaccinated, she isn't encouraging any of her fans not to take it. Since then, she has yet to share if she's changed her mind. However, many of the host's fans expressed their opinions about her comments on YouTube. Several Wendy watchers encouraged the host to speak her truth about why she doesn't want the COVID-19 vaccine. Others felt that she could've heard his perspective more due to her friendship with Dr. Oz. 
"The look on Oz's face when she said no to the vaccine!" one commenter wrote."I think the fact that they're friends, she should've handled that better. She was rather rude about it knowing how he feels as a Dr." 
"Wendy tells it like it is, and doctors don't know everything, and neither do the scientists," another fan chimed in. "We have to do what's best for us as an individual."