Wendy Williams Says She Was Vilified When She Got Liposuction in the '90s
Wendy Williams has always been candid about her life and the things she's gone through. Now, she's speaking out about the backlash and double standards that she faced in the '90s when she got liposuction.
In fact, it nearly cost the talk show host her career.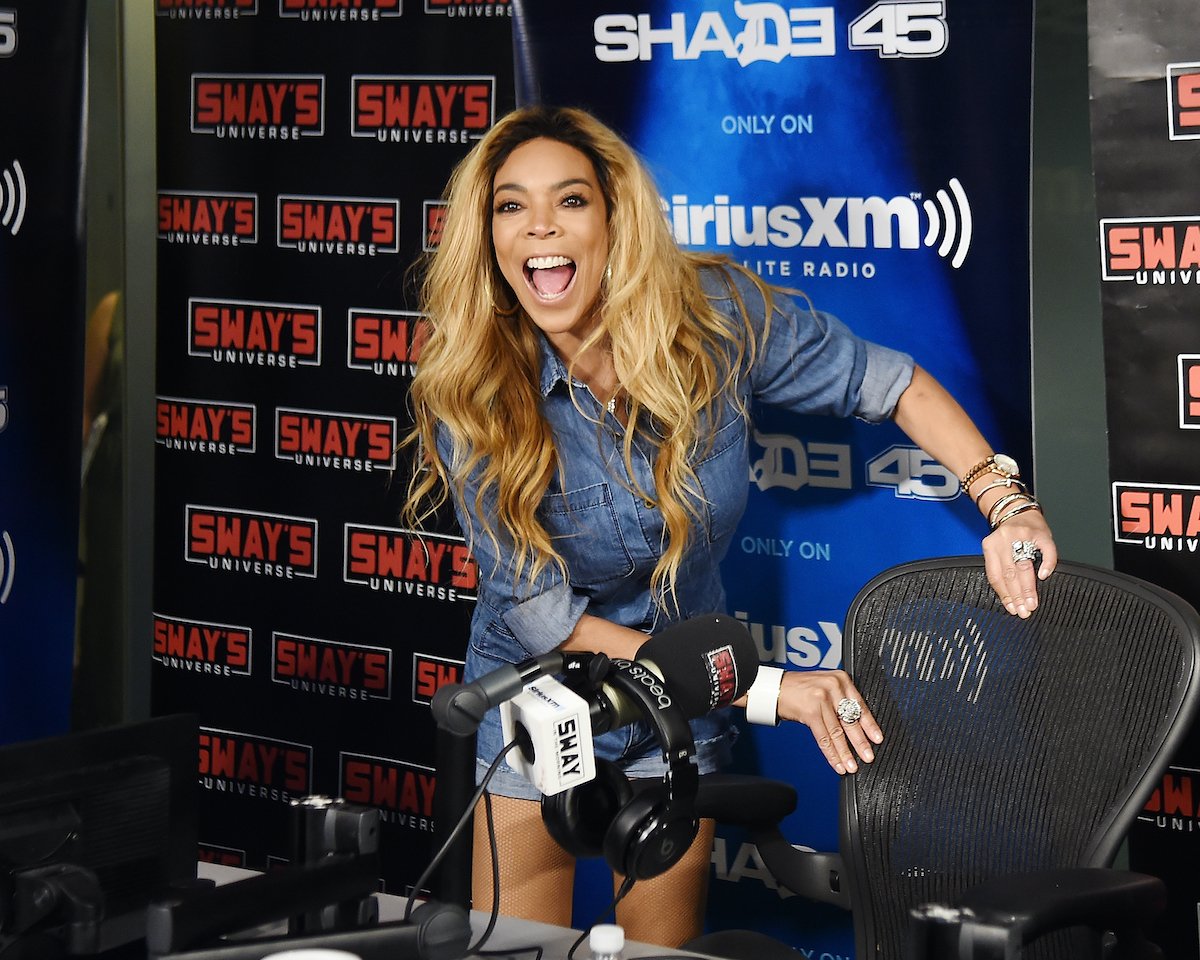 Wendy Williams opened up about losing weight in quarantine
Williams has been dealing with some health scares as of late. In 2018, she even fainted on-air after dealing with some side-effects of Graves' diseases. After a tumultuous divorce, the talk show host has also been candid about her addiction issues.
However, she used the time away from work amid quarantine to focus on her well-being, including losing some weight. This is not the first time the New Jersey-born personality has spoken up about her weight fluctuating. For her 50th birthday in 2017, she set out to lose 50 pounds by eliminating fatty foods from her diet.
On the 12th season premiere of The Wendy Williams Show, she revealed she's lost 25 pounds in quarantine. She said,
I've lost 25 pounds! Look, and I didn't do it on purpose it's just that food became disgusting to me. Then I got my colonoscopy. TMI? OK, look, TMI, maybe. But take care of your health. I got my colonoscopy over quarantine and she asked me to get on a scale before they put me under … and she told me the weight and I was like, 'I haven't weighed this little since high school.'
Inside Wendy Williams' health and fitness routine
With new staples in her diet that include lentil soup, meatless breakfast sandwiches, kale, avocado, and cauliflower, to stay active, Williams says she enjoys pilates. However, not everything she's done has been praised in the wellness community.
When Williams confessed to celebrity trainer, Jillian Michaels that she sometimes water fasts, Michaels was not pleased. "I'd rather you not be like, 'I eat what I want.' I'd rather you just keep it kinda balanced all week," Michaels suggested during an appearance on the talk show.
Wendy Williams says she was vilified when she got liposuction in the '90s
In addition to her health and wellness routine, Williams is also opening up about the cosmetic work she's had done over the years. While plastic surgery is talked about more now, Williams says that she was suspended without pay when she got liposuction in the '90s. On her show, she said,
Attention all of New York City. Once upon a time there was a girl named Wendy and in 1994 she got full body liposuction, breast implants, went back to get more liposuction long before all these other girls, trap queens or whatever they are today, talk about being proud 'cause they got liposuction. There was a girl named Wendy, who was vilified, hung, suspended without pay, 'Wendy, you can't talk about that.'
Williams explained why she went under the knife. "I just wanted to fit into good clothes," she told People. "I wanted the body that matched my personality. And the body I have now matches my personality."