Why Wendy Williams Refuses to Get the COVID-19 Vaccine
Wendy Williams has sporadically shared her take on COVID-19 since the outbreak started to spread in the U.S. In March 2020, the daytime host stopped filming The Wendy Williams Show as the virus continued to spread.
Although she's complained about coronavirus, she recently shared why she doesn't want to get vaccinated anytime soon.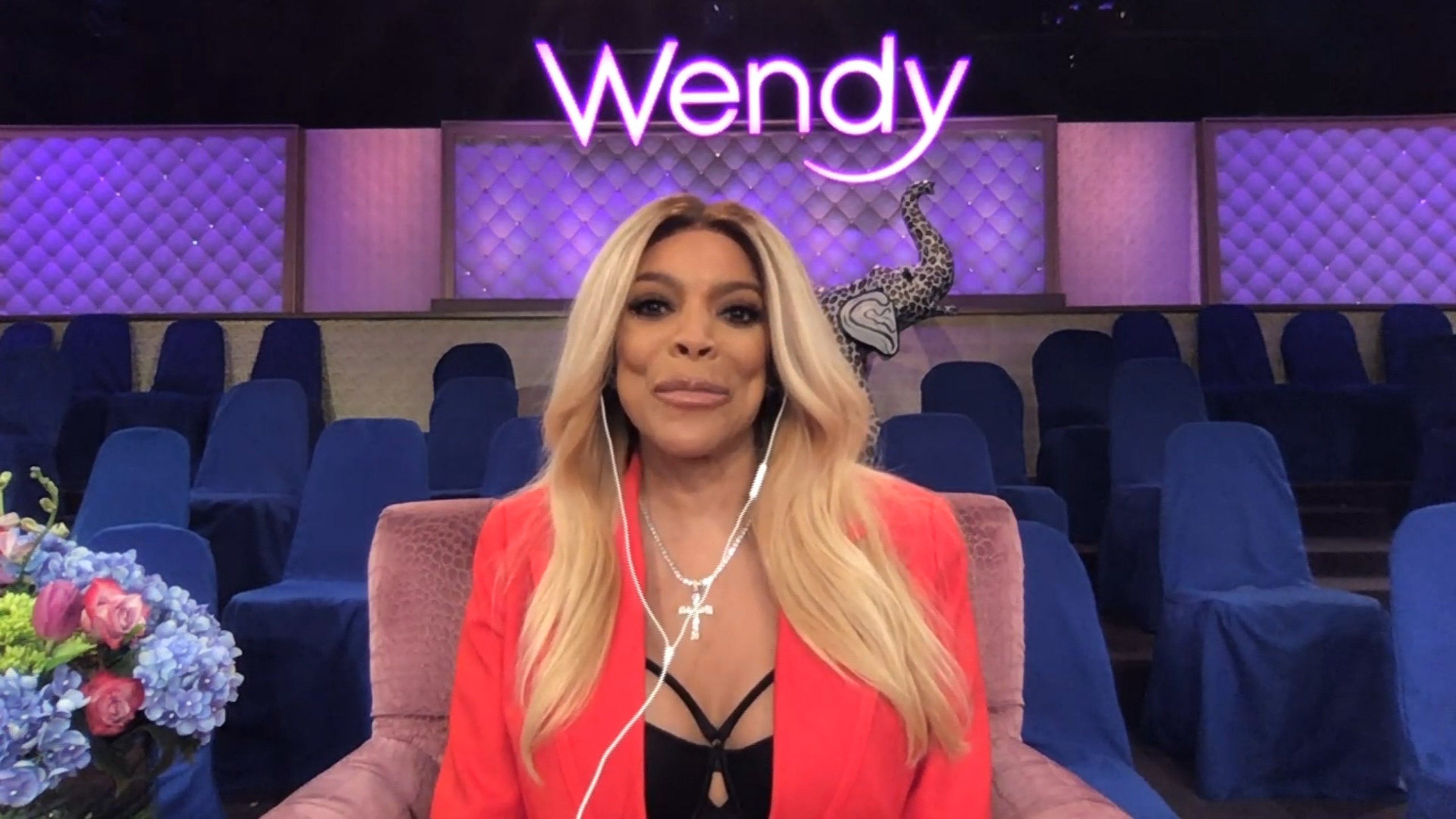 Wendy Williams can't say coronavirus
Like many talk shows, Williams and her team regrouped because of the COVID-19 pandemic. The host started airing episodes of Wendy @ Home on her YouTube channel. During the show, Williams continued to interview guests such as Boris Kodjoe and Rickey Smiley. She also dished on the latest hot topics each week.
RELATED: Why Wendy Williams Once Said She Expected 'Cursing and Name-Calling' From Whitney Houston During Their Infamous Interview
After several episodes of Wendy @ Home, Williams took a hiatus. She said she wanted to focus on her health, as the host has Graves' Disease. In September 2020, she returned to her New York studio and taped her show with her staff as her audience. 
As season 12 progressed, many of her viewers voiced their concerns about Williams' behavior. While discussing coronavirus on her show in Oct. 2020, she mispronounced "corona" and said "cranova" twice. Following her mishap, Williams' fans addressed her actions underneath a YouTube clip of the episode.
"This was tough to watch… 'cornova'???? one follower said of the show.
"People really gotta drag others for the dumbest things," another fan said, defending Williams.
"Wow, Wendy seems very off today and the overall vibe of the show," a third commenter wrote.
The reason Wendy won't take the COVID-19 vaccine
While appearing on The Dr. Oz Show in Jan. 2021, she told the host that she doesn't plan on taking the COVID-19 vaccine. During their interview, Oz shared with Williams that he recently took the vaccine and strongly encouraged her to do the same.
RELATED: How Tall Is Wendy Williams?
After listening to her friend, she explained why she made the decision. She also said that while the vaccine isn't for her, she doesn't want to deter anyone from receiving it. 
"No," Williams said. "I don't trust it. There I said it."
"I've never gotten flu shot either, though," she continued to the doctor. "And you and I have talked about that, and my several of the doctors on my team tell me 'Wendy get a flu shot.' I've never had the flu. I'm not getting a flu shot."
Dr. Oz said he hopes Wendy Williams winds up getting the COVID-19 vaccine
Following his talk with Williams, Dr. Oz spoke to Inside Edition about her decision not to take the vaccine. He said his friend's comments didn't sit well with him. The doctor also shared that he feared that Williams' influence could affect her audience's health.
"I was stunned and flabbergasted when she told me that she wasn't going to get vaccinated," Dr. Oz said of Williams.
RELATED: Wendy Williams Once Said Beyoncé Speaks Like She Has a 'Fifth-Grade Education'
Although she seemed adamant about not taking the vaccine during their chat, Dr. Oz said he hopes the Daytime Emmy nominee will eventually change her mind. While he knows Williams, who has a reported net worth of $40 million, typically sticks to her opinions, he hopes she focuses more on the people who watch her show. 
"She's [Williams] thinking about it," he confirmed. "But she's a very firm opinionated woman, as you know, and I think she speaks for a lot of women in the Black community."