Wendy Williams Revealed Her Mother, Shirley Williams, Died 'Many, Many Weeks Ago'
Wendy Williams' mother, Shirley Williams, died at the age of 83. Wendy often spoke about her close relationship with her mom on The Wendy Williams Show. On Monday, December 7, 2020, Williams opened up about her mother's death on her show.
News of Wendy Williams' mother, Shirley's death broke on Instagram
On Sunday, December 6, 2020, The Shade Room reported that Shirley died. In addition to sharing a picture of Wendy with Shirley and Wendy's dad, Thomas, the blog also shared a message from someone who knew Shirley personally. Courtney Brown, a family friend of Wendy's and a journalist, posted a photo of Shirley and her grandmother. Brown then discussed Shirley's relationship with her grandmother and Shirley's legacy.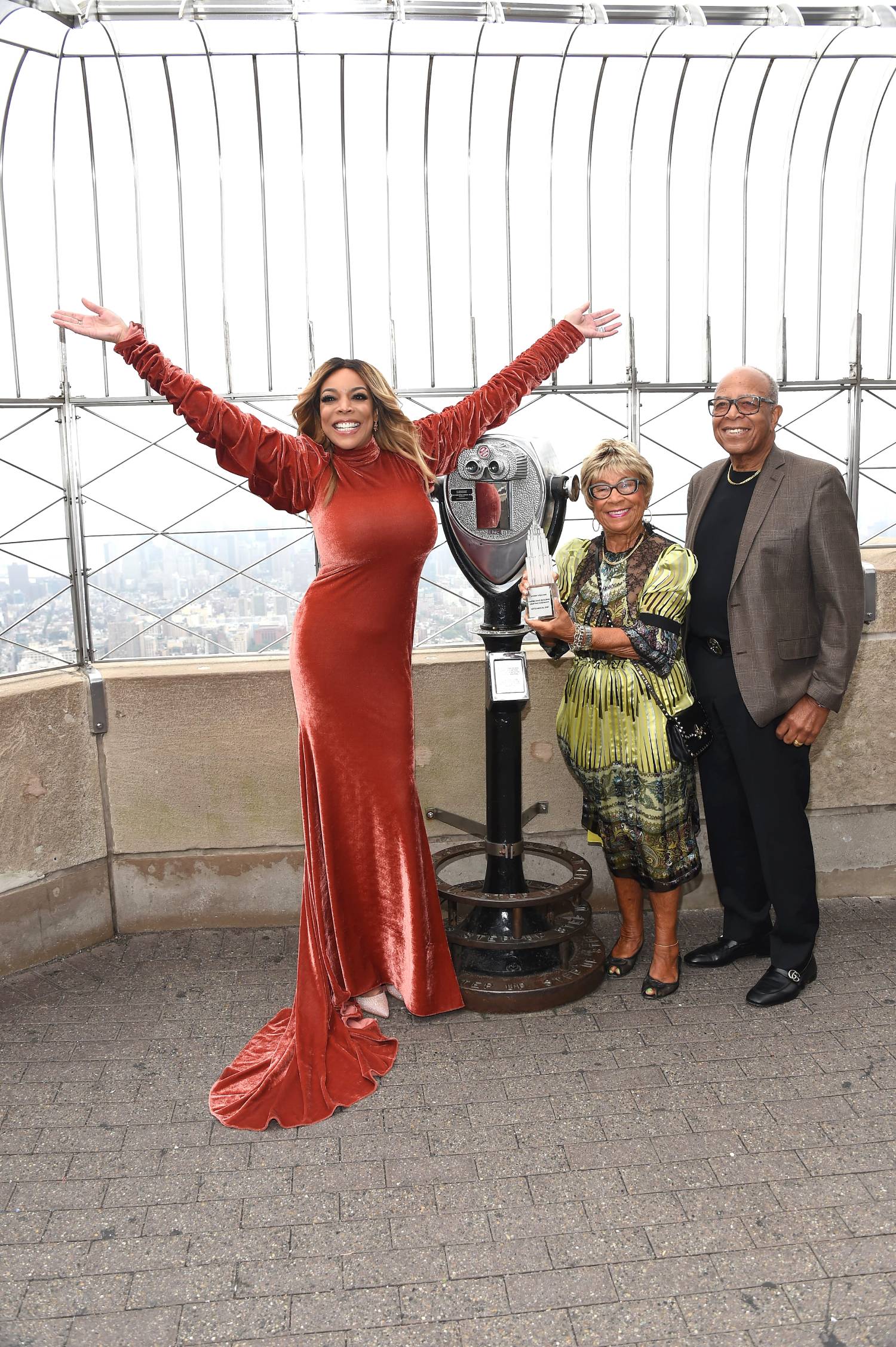 RELATED: How the Beyhive Reacted To Wendy Williams Saying Beyoncé Speaks Like She Has a 'Fifth-Grade Education'
"One of my granny's best friends for 83 years passed away," Brown wrote. "Mrs. Shirley Williams. Always available for my granny and our family, she flew in to share this beautiful speech at granny's 100th birthday. Mr. and Mrs. Williams is truly what the kids now call #CoupleGoals. May she rest peacefully and prayers to @wendyshow and the entire family."
Following the post on The Shade Room's Instagram page, several fans of Wendy's offered their condolences. Some fans also mentioned the tight bond Wendy and Shirley shared.
"Poor Wendy. My condolences," one Instagram user wrote.
"Wendy loves her mother to death," another user chimed in.
"Wow, how sad," wrote a third commenter.
"OH, MAN. I HOPE WENDY GETS THROUGH THIS," a fourth commenter said.
Wendy Williams took to her show to confirm her mother, Shirley Williams, died
After the news broke that Shirley died, Wendy and her team decided not to speak on the matter on Sunday. Instead, she confirmed that her mother died at the beginning of The Wendy Williams Show. According to The Daily Mail, Wendy wore a black dress in front of the audience. The daytime talk show host then opened up about her mother's death.
RELATED: Wendy Williams Once Said Beyoncé Speaks Like She Has a 'Fifth-Grade Education'
Although reports surfaced of Shirley's death on Sunday, Wendy said she's been mourning her mom for several weeks. Wendy said her dad, her son, Kevin Hunter Jr., and her siblings were by Shirley's side at the time of her death. 
"She died. My mom passed away many, many, many, many weeks ago," Wendy shared. "You know how you lose track of the day and time? All I know was it was a long time ago."
Wendy Williams said Shirley Williams was the 'best mother' 
In addition to confirming that her mother died, Wendy spoke about the relationship she and Shirley shared. Wendy said she and Shirley became closer once Wendy moved to Boston for college. Throughout the years, Wendy said they bonded over the Real Housewives shows and Hallmark movies. Additionally, Wendy and her mom often behaved like "teenage girls" when they were together.
RELATED: Wendy Williams Gets Accused of Substance Misuse by Blac Chyna's Mom, Tokyo Toni After Fans Address 'Concerning' Behavior on Her Show
"Gone is the best mother, the best girlfriend, that a girl could ever have," she said, holding back tears. "I feel fortunate that I had her in my life all of my 56 years."
Wendy ended the segment by sharing how proud she is of herself for not crying on camera. She also said she needs to be "strong" for her son and the rest of her family.