Wendy Williams Reveals She's Paying Alimony to Ex-Husband: 'I Made Him Divorced and Unemployed All in 1 Day'
When news broke that Wendy Williams would be divorcing her husband Kevin Hunter after 20 years of marriage, fans took notice.
That was in 2019, and ever since, Williams has been candid about living life on her own — and on her own terms. Their divorce was finalized in 2020 under a specific set of confidential terms, but Williams recently disclosed that she is paying spousal support to her ex-husband.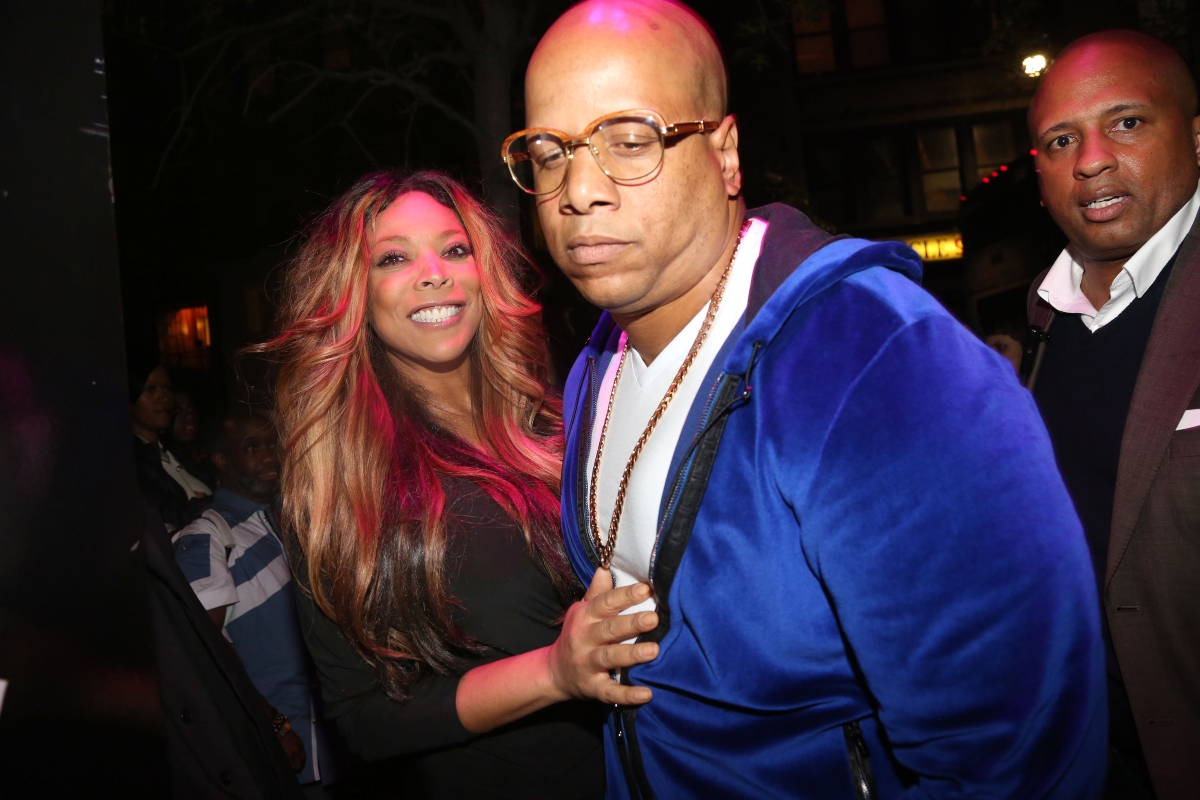 Reports stated Wendy Williams and Kevin Hunter skipped alimony
Kevin Hunter helped build the Wendy Williams brand and worked as the talk show queen's manager during her trajectory from radio into TV. The former couple's divorce became official in January 2020, and Williams discussed her feelings about single life when she appeared on The Tonight Show Starring Jimmy Fallon.
"I'm not mad," she said. "It was 25 years I don't regret, but, you know what, sometimes people move on with their lives, and I have to tell you something. I now, I no longer live in Jersey. It is Wendy in the city," Williams shared.
RELATED: Wendy Williams Shared the 'Only Thing' Kevin Hunter Could Do To Make Her Leave Him
Back in 2020, People, E! News, and Page Six all reported that Williams and Hunter agreed that neither would receive alimony, but they'd split the profits from the sale of their New Jersey house.
According to E! News, Hunter was to relinquish his stake in their production company, Wendy Inc., and all shares were to revert to Williams.
Williams says she pays alimony
Williams sat for a chat with the "Behind the Scenes Beauty" vlog and talked about her family, divorce, her show, and how she's living luxuriously. S
he shared with host Derick Monroe that she's responsible for paying alimony to her ex-husband. She explained how she budgets to care of her home, her son, and her parents while putting something to the side for those payments.
"I pay alimony. You know, this MeToo movement — if girls want to be equal, it's got to be all across the board, girls," said Williams.
"I don't recommend that you work with your husband because I made him my manager and then when I decided to divorce him, he had to be fired," she added. "In other words, I made him divorced and unemployed all in one day."
Williams joked about the viral photos that showed Hunter's mistress's gold Ferrari being towed. It was bought with Williams' money. "That was me too," Williams said.
She reflected on her relationship and said she regrets nothing and moving forward, her next romance will be different. She plans to get a prenup and would prefer to date a man who doesn't have children.
The Wendy Williams biopic arrives this month
Fans can learn more about Williams' personal and professional journey on Saturday, Jan. 30 with the arrival of her Lifetime biopic. Ciera Payton plays Williams and Morocco Omari plays Hunter in Wendy Williams: The Movie, which airs at 8 p.m. EST.
Following the film's broadcast, Williams' will dish on her life in a documentary that will explore her childhood, celebrity beefs, and marriage to Hunter.