Why Wendy Williams Once Said She Expected 'Cursing and Name-Calling' From Whitney Houston During Their Infamous Interview
Wendy Williams' interview with Whitney Houston became a turning point in the host's career. See why she expected 'cursing and name-calling' from the singer.
Wendy Williams interviewed Whitney Houston in 2003. Although their discussion lasted less than 30 minutes, the Grammy winner was one of the daytime host's most infamous guests. In her memoir, Wendy's Got the Heat, Williams explained why the tense conversation she had with the singer wasn't unexpected.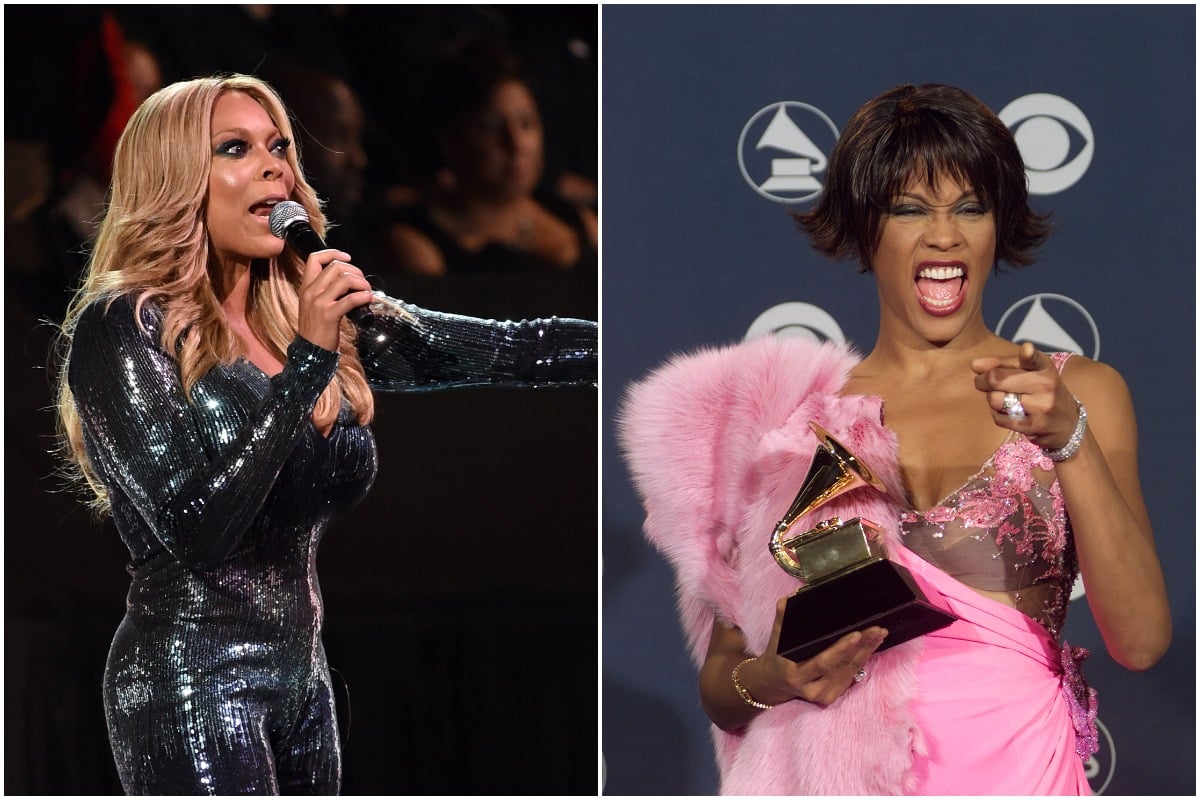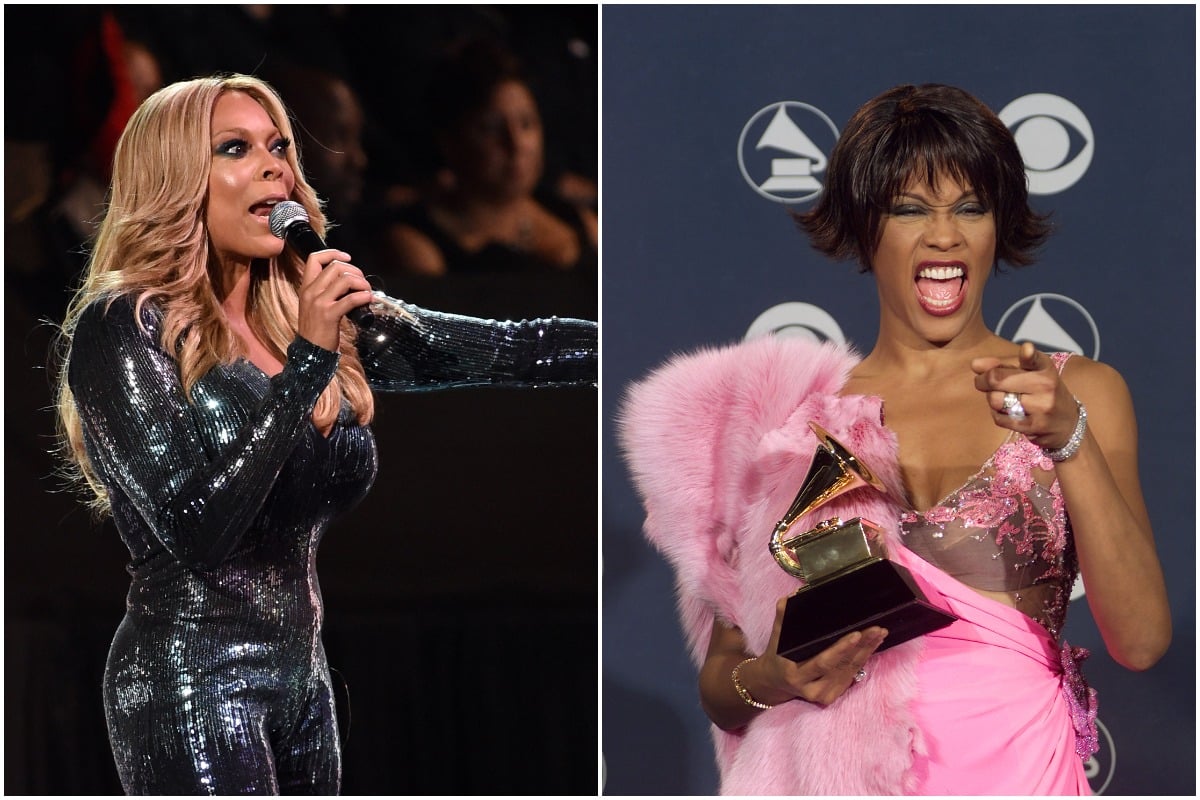 Wendy Williams expected  'cursing and name-calling' from Whitney Houston because of their history
Before earning a Daytime Emmy nomination for The Wendy Williams Show, Williams was a radio personality based in New York. She frequently discussed Houston in the '90s and '00s as the singer's seemingly erratic behavior began to make headlines. While on-air, the host would also dish on the Waiting to Exhale star's alleged drug use. She also updated listeners on Houston's marriage to Bobby Brown. 
In 2003, The Bodyguard actor's agreed to appear on her WBLS radio show, The Wendy Williams Experience. The host said she was "excited" about the possibility of interviewing Houston, though she had doubts it would happen. Nonetheless, the songstress called into the show during a press run for her album, Just Whitney. As soon as their conversation began, Houston showed Williams that she wasn't a fan. Throughout the interview, the "I Wanna Dance with Somebody" singer yelled obscenities while defending her husband and their daughter, Bobbi Kristina. 
Although the interview was tense, Williams said she didn't mind Houston's words. She also added that many celebrities use curse words to ensure that their answer to an "uncomfortable" question doesn't make the final cut. 
"I expected Whitney to be cursing and name-calling and carrying on," she said. "I prepared for that. Instead of doing my normal scintillating live interview, I taped it—something I never do."
Wendy Williams said she 'prepared to give my best' during the interview
After the Houston interview ended, Williams aired it the next day "in all its glory." Soon, clips from their conversation made national headlines due to the singer's candid responses to the host's questions. In one clip, Houston threatened to fight Williams .
At the end of their discussion, both women shared their admiration for each other and planned to meet in person one day. While reflecting on the interview, Williams took pride in the fact that the segment became a hit. 
"It was one of the most difficult interviews I have ever done, and it turned out to be one of the best," she said. "In fact, I love a difficult interview where the guest is defensive or nasty because that means the audience will get a treat."
"While expecting the worst, I was prepared to give my best," Williams continued. "And people are still talking about that interview I had with Whitney Houston."
Lifetime featured Whitney Houston's interview in its Wendy Williams movie 
In Jan. 2021, Williams released a movie and documentary with Lifetime. The movie starred Ciera Payton as the daytime TV personality. During the film, the Wendy host gave her viewers an inside look at her childhood, marriage, miscarriages, and career. 
For both films, Williams' interview with Houston comes up. In Wendy Wiliams: The Movie, their phone call was apart of a montage of the host's past radio interviews. While the mention of Houston was brief, Williams discussed her feelings about it more in the documentary. During Wendy Williams: What A Mess, she described the interview as a turning point in her career, per Page Six. 
"I was overwhelmed with overwhelmedness," she said of the interview. 

In 2012, Houston died at age 48. While discussing the news on her show, Williams cried and shared her love for the singer.