Wendy Williams Said Kevin Hunter Cheated on Her While She Was Pregnant- Here's Why She Didn't Leave
Wendy Willams has made a career about sounding off on celebrity gossip. However, the talk show host's private life became a "hot topic" in 2019. After 22 years of marriage, Williams filed for divorce from her ex-husband, Kevin Hunter. 
Williams recently shared what caused her to leave Hunter after learning of his infidelity.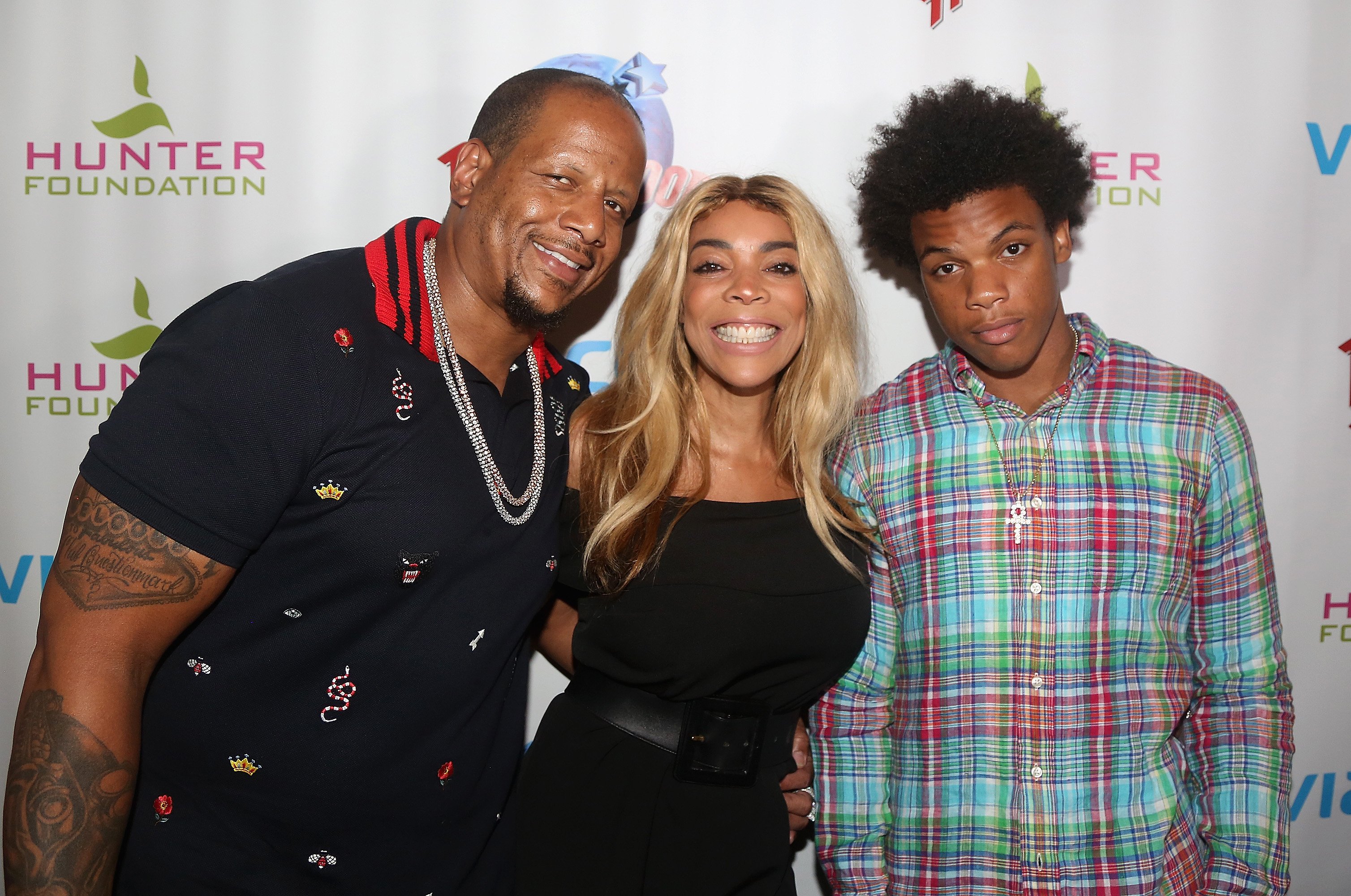 Kevin Hunter is Wendy Williams' second husband
When The Wendy Williams Show premiered in 2008, many people met Williams for the first time. Although she had a successful radio career by the time her talk show aired, Williams' personal life remained under wraps. It wasn't until Williams released her memoir, Wendy's Got the Heat, in 2001 that she opened up about her first marriage. Before she met Hunter, Williams dated Bert Girigorie while working at a New York City radio station. In her book, Williams referred to her ex as "Robert Morris III."
Williams and Girigorie dated from 1992 to 1994. In 1995, Williams married him. However, they divorced six months later. Since their split, Williams decided to refrain from speaking about her first husband publicly. While Williams neglected to acknowledge her ex, he opened up about their divorce to Radar Online in March 2019. In his interview, Girigorie claimed that Williams' actions ultimately ruined their marriage. 
"It was very bizarre," he said of their relationship. "She just turned into a different person."
Following her divorce, Williams met Hunter at an event she hosted. They got married in 1997 after two years of dating.
Why Wendy Williams stayed married after her husband cheated
Williams continued to say in an interview with Extra that she knew of Hunter's actions early on. After they got married, Williams got pregnant with Kevin Jr. It was during her pregnancy, Williams learned of her former husband's double life. 
"Kevin cheated on me while I was pregnant with my son," she said. 
Even though she knew her husband was unfaithful, Williams remained by Hunter's side. She told host Billy Bush that she needed to consider her son's needs. 
"I found out, and I could've divorce him then, but I said, 'No, I have a son, and I'm not going to have any more children,'" she said, "I didn't want him to leave me by myself."
Wendy Williams said  Kevin Hunter is a 'serial cheater' 
Williams and Hunter remained married for two decades. During their union, they had a son together- Kevin Hunter, Jr. Hunter also managed Williams' career and was an executive producer for her talk show. 
Decades into their marriage,  rumors surfaced that Hunter had an extramarital affair. Reports claimed that Hunter got his mistress, Sharina Hudson, pregnant. The news affected Williams, who spent time in a sober house before the news broke. Both Hunter and Williams later confirmed that he has a daughter with Hudson. Williams then filed for divorce in April 2019. They finalized their divorce in January 2020. 
Williams said Hudson isn't the only woman Hunter dated during their marriage. She described her ex-husband as a "serial cheater." Williams also noted that Hudson remained with Hunter longer than his other affairs. 
"Kevin was a serial cheater; Kevin had different mistresses," Williams said. "This last one was the one he had the longest term relationship with."