Why Wendy Williams Said Kim Kardashian West Shouldn't 'Trust' Kanye West With Their Children
Wendy Williams dishes on celebrity and pop culture news each week on her daytime talk show. So, it shouldn't come as a surprise that the host shared her thoughts on Kim Kardashian West and Kanye West's recent divorce. Once news broke that the couple officially filed for divorce after six years of marriage, their fans inquired about their four children– North West, Saint West, Chicago West, and Psalm West. 
In February 2021, the Masked Singer alum recently shared her thoughts on how the Keeping Up With the Kardashians star should handle her custody arrangement with her soon-to-be ex.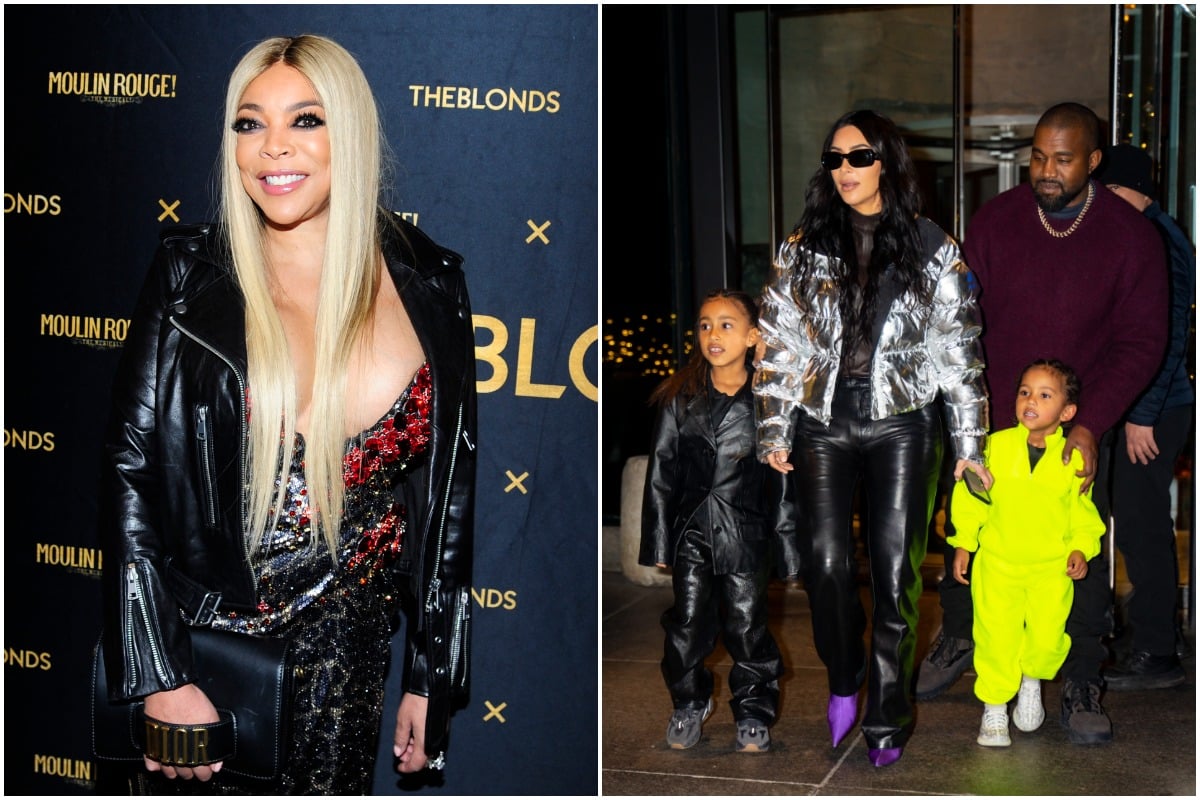 Wendy Williams said Kim Kardashian West and Kanye West 'had a good run'
Kardashian West and West took the world by storm with their romance in 2012. After several years of friendship, the pair decided to take their relationship to the next level following the reality star's divorce from Kris Humphries. Soon, Kardashian West became pregnant with their first child, North. In June 2014, the couple tied the knot in Italy. 
Throughout their marriage, the Wests faced multiple rumors that they were getting a divorce. The reports escalated after the "Runaway" rapper's presidential campaign in 2020. During that time, he claimed that Kardashian West considered having an abortion when she found out she was pregnant with North. 
Amid reports about their split, Andy Cohen asked Williams her thoughts on the power couple during her appearance on Watch What Happens Live. In September 2020, the former radio personality said she looks forward to seeing them end their marriage. 
"Good for them. They had a good run," Williams said of the Wests' marital problems. "And now they can make all of their money with their social media followers. And you know, Kim's definitely got it in spades. She can slowly work on her divorce. And life goes on."
Wendy Williams said West isn't a 'fit parent' 
Less than one year after Williams' Watch What Happens Live interview, the rumors regarding the Wests' marriage came to fruition. In January 2021, Page Six reported that Kardashian West, who has a reported net worth of $900 million, moved forward with her divorce from West. She officially filed for divorce on Feb. 19, 2021. A source shared that the Skims founder prioritizes her children, studying law, prison reform, and businesses. Additionally, Kardashian West and her family inked a deal with Hulu and recently wrapped the final season of KUWTK. 
On Monday, Feb. 22, 2021, the couple's divorce was a hot topic on The Wendy Williams Show. During the segment, the author discussed Kardashian West and West's alleged agreement to split custody of their four kids. While talking about the story, Williams paused and said the deal felt like a "setup" on the rapper's end. She also advised the KUWTK star to keep the children with her full-time, as Williams doesn't think he's a "fit parent." 
"I wouldn't think that he'd be good with four young children or even one at a time," the daytime host said. "He went off the rails, and he's still not right, Kanye, and the kids are very impressionable." 
Are Williams and The Wests friends? 
Although she freely expresses her opinion about Kardashian West and West, Williams mended her feud with them in 2019. While vacationing in California, the Daytime Emmy nominee visited the Wests' home in Calabasas. The visit included a warm welcome from the KKW Beauty founder and her family. Additionally, Williams had a plant-based lunch at the couple's home alongside Kris Jenner. 
The Chicago actor dished about her time with the famous pair on her show. Afterward, she confirmed that she's "in" with the family's inner circle. However, she vowed to continue reporting on Kardashian West and West. 
"Don't worry, Wendy watchers, I'll keep talking about them," Williams said in 2019. "The difference between now and five weeks ago is, I can call up the night before for accuracy."