Wendy Williams Says Her Partying Didn't Affect Her Radio Career: I Would 'Dare Them To Fire Me'
Wendy Williams says she never allowed her personal life to interfere with her stellar career in the radio industry. 
Before she launched The Wendy Williams Show in 2008, Williams became a household name in New York City and Philadelphia. She got her start when she landed her radio show with New York's WKRS station in the late 1980s. Williams ended her radio career in the 2000s.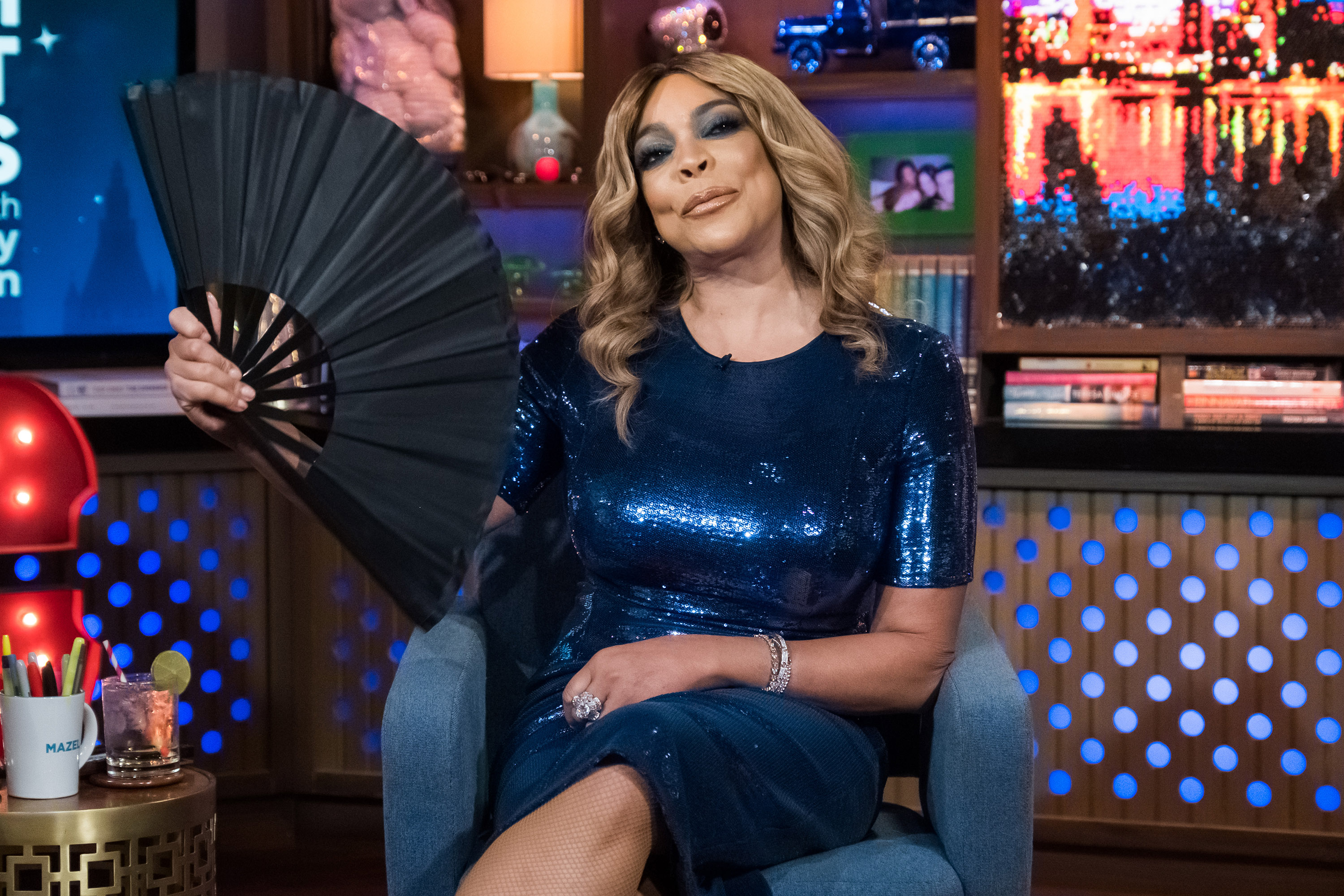 Wendy Williams says her partying increased after she landed her first radio job
Williams told People that she first began misusing substances like cocaine while attending Boston's Northeastern University. Although she indulged during those years, Williams said she didn't have enough money to "fuel the habit."
However, Williams says her substance misuse increased when New York City's WKRS station hired her in 1989. Williams said her new salary provided her with a way to continue buying cocaine. 
Wendy Williams says her bosses overlooked her substance misuse because she was 'making ratings'
Once she joined WKRS for a full-time radio job, Williams said she quickly became successful at the station. Williams' hot take on celebrity gossip brought in a massive audience for WKRS. In July 2018, Williams said her work ethic never wavered when she had long nights involving cocaine. The host was a self-described "functioning addict," and never missed a day of work, per Entertainment Tonight.
"I would report to work on time,, and I walked in,, and all of my coworkers, and including my bosses, would know," Williams admitted. "But instead of firing me, you see, I would grab my headphones and arrogantly walk into the studio and dare them to fire me because I was making ratings. [A] functioning addict has several alarm clocks, you're organized. It's a miracle I was able to stop." 
Wendy Williams' past with substances like cocaine still affect her body
Williams decided to stop misusing cocaine before her 29th birthday. The talk show host credited her growing relationship with her ex-husband, Kevin Hunter, as one reason she stopped. Additionally, Williams said she had to "count" her "blessings" after she didn't get arrested "shamed by my parents" for her behavior. 
By the time Williams ended her radio career in 2009, she was sober for over a decade. Although she never touched cocaine after the 1990s, Williams admitted she monitors her body because of her former ways. Williams said, though, that Williams doesn't regret the actions she made in her 20s.
Williams discussed Whitney Houston's death during a 2012 episode of The Wendy Williams Show. During the segment, Williams her life could've shifted if she didn't quit cocaine.
"It's been almost 15 years since I smoked last from a crack pipe," Williams revealed to her audience. "Without being that girl, I wouldn't be the woman that I am today. So if it makes any sense to you, I have no regrets," she told her audience as she broke down in tears. "I'm one of the lucky ones."
How to get help: In the U.S., contact the Substance Abuse and Mental Health Services Administration helpline at 1-800-662-4357