Wendy Williams Says Landing Her First Radio Job Helped 'Fuel' Her Partying Behavior
Wendy Williams has often shared her substance misuse during The Wendy Williams Show and in multiple interviews. The host shared that her partying amplified when she began her radio career in the late 1980s. Before she landed her talk show, Williams worked as a disc jockey for WKRS in New York City. Williams would continue to work in radio with her program, The Wendy Williams Experience for WBLS.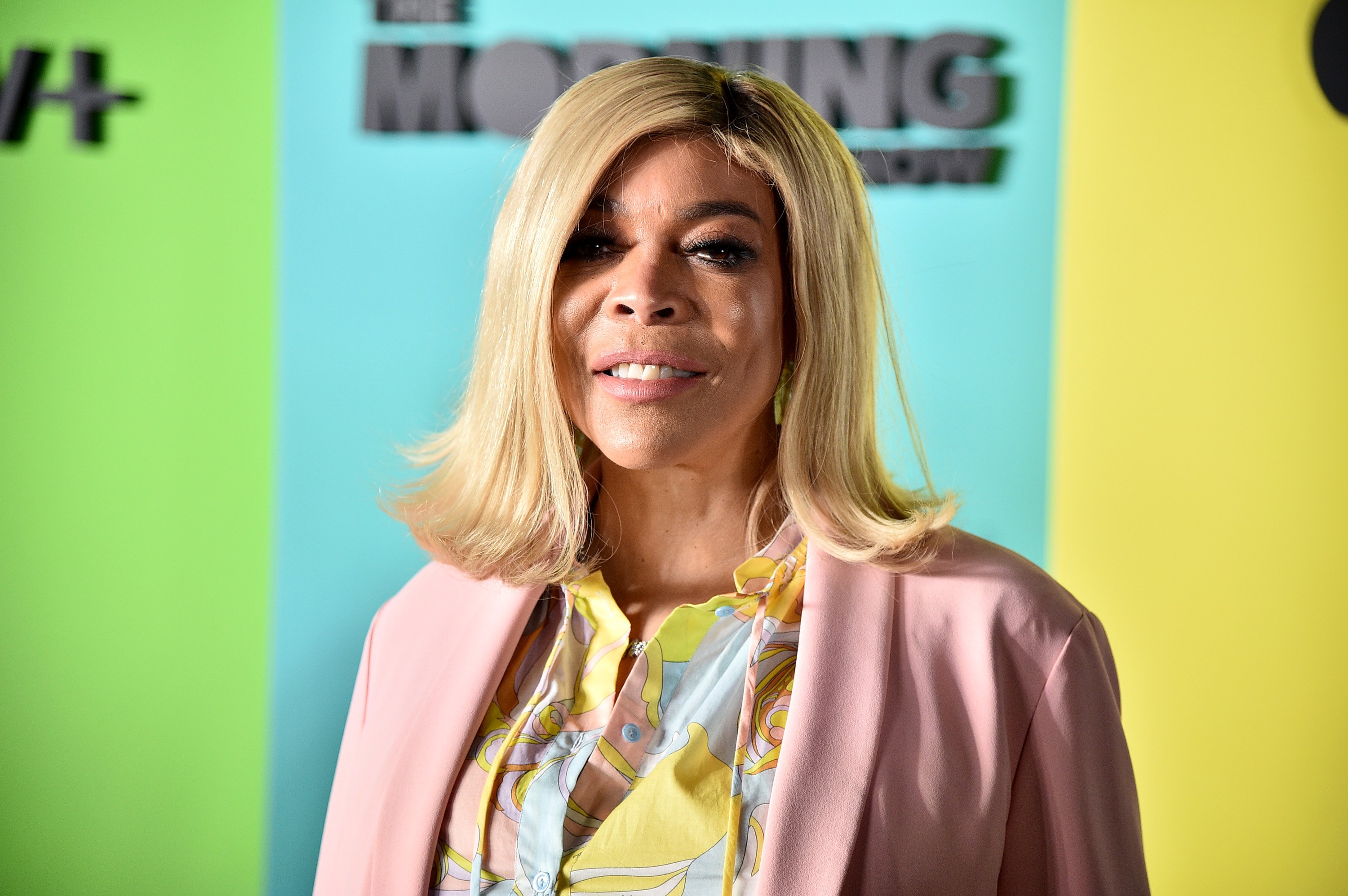 How Wendy Williams started her radio career
Williams' time in radio began at a young age. Growing up, she knew she wanted to be a radio personality or a newscaster for her career. After high school, the New Jersey native moved to Boston to attend Northeastern University. During her freshman year, Williams landed a gig as a disc jockey for her college's radio station, WRBB. While there, Williams' notoriety grew because of her show, Soul's Place.
RELATED: Fans Bash Wendy Williams After She Accuses Blac Chyna of Being Homeless: 'Wendy Really Needs Help'
After she graduated from college, Williams told The New York Times she had to work diligently to land her first, full-time radio job. She revealed that she had little support from her family at that time, so Williams opted to sleep in her car until she got a job. 
"I would sleep in my Subaru," she said. "I would sleep at every rest stop between New York and Washington, D.C. to block out the noise of people telling me I couldn't do it."
Wendy Williams' salary from her first, full-time radio job, 'fueled' her partying habit
After a host of odd radio jobs, Williams' career changed for the better. She booked her dream job as a disc jockey for WRKS in 1989. The position allowed Williams to grow in the New York and Philadelphia markets while she was there.
RELATED: Wendy Williams' Decision To Discuss Her Recent Behavior on Her Show Reportedly Wasn't Her Choice
Unfortunately, Williams revealed to People that her new job allowed her to misuse substances like cocaine. Although she experimented with cocaine during her college years, Williams said her new salary allowed her to "fuel" her habit. Williams said she began partying more frequently, even if she had to go to work the next day. 
"I was making $60,000 a year," Williams said. "And at $35 a gram, cocaine was cheap."
"I was a young Jersey girl turning the city upside down," she continued. "I wanted to live on the edge."
Wendy Williams never let her partying affect her radio career
Williams continued to misuse cocaine throughout her radio career. She shared with People that while she dealt with substance misuse in her twenties, she didn't allow cocaine to ruin her career. The daytime talk show host recalled coming into work from partying the night before and didn't care if her bosses knew. Williams said she knew her job was secure because of the stellar ratings she brought to the radio station.
RELATED: Wendy Williams Wants To Write a Book About Cats
In the mid-1990s, Williams decided to get sober on her own accord. Although she described herself as a "functioning addict" and never jeopardized her career, Williams knew she had to make a change. Her sobriety came soon after Williams met her ex-husband, Kevin Hunter. 
"I decided to step back and take an assessment of my life," Williams shared. "Somehow, I hadn't gotten caught up in handcuffs or shamed my parents. I had just met this new guy. I said, 'Count your blessings, Wen. It's time to stop.'"
How to get help: In the U.S., contact the Substance Abuse and Mental Health Services Administration helpline at 1-800-662-4357