Wendy Williams Says She Spray Painted Ex Kevin Hunter and Sharina Hudson's House in Her Biopic and Documentary
Wendy Williams and Kevin Hunter had a tumultuous marriage that lasted over 20 years. In April 2019, the talk show host filed for divorce from her husband after learning about his child with his alleged mistress, Sharina Hudson.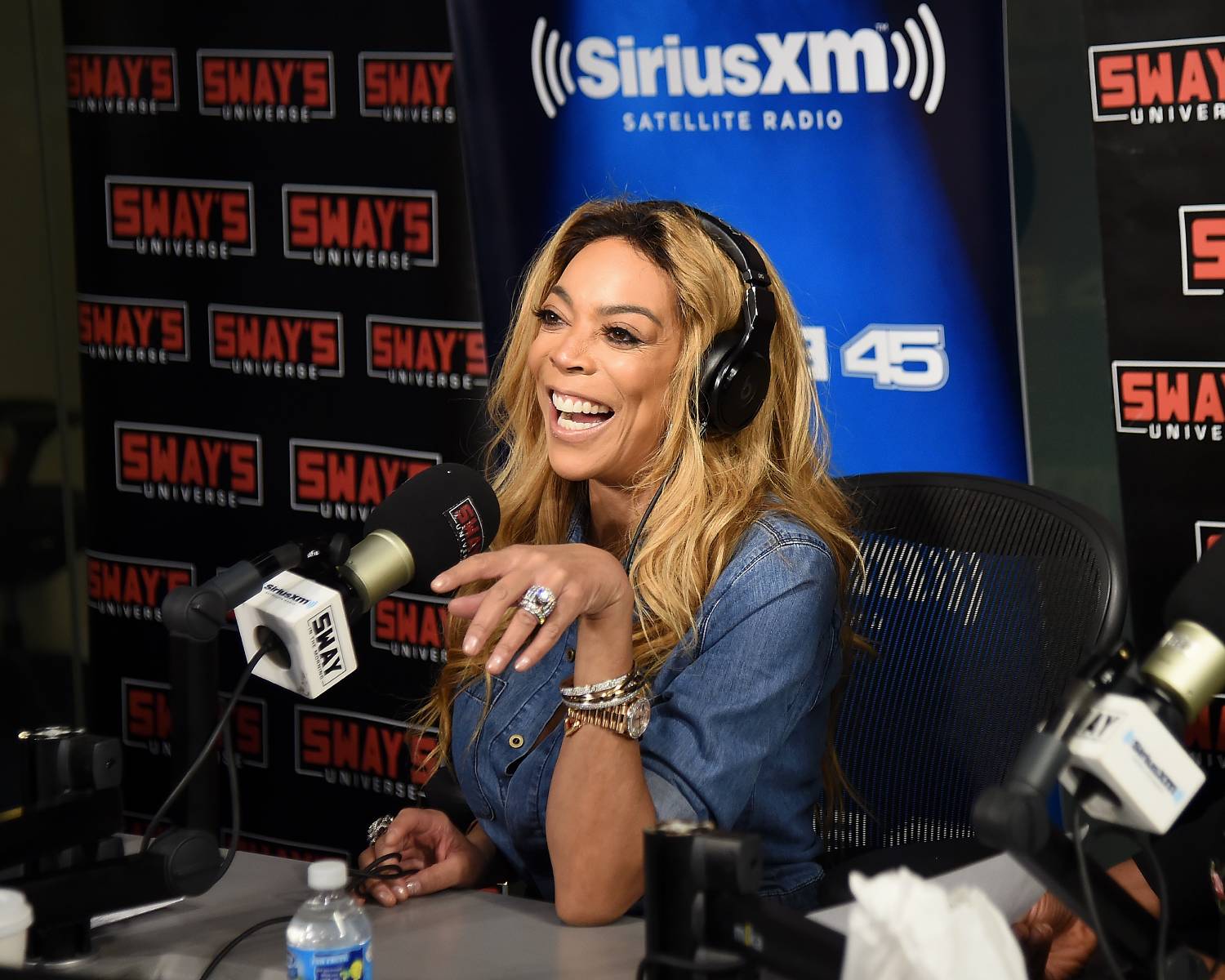 On January 30, 2021, Williams debuted a biopic and documentary about her life. In both films, she discussed her rollercoaster relationship with Hunter.
Wendy Williams divorced Kevin Hunter in January 2020
By the time Williams met Hunter in 1995, she already had a flourishing radio career. She worked in the New York market and landed a spot on Hot 97 in the 1990s. The New Jersey native also started hosting events in the city that never sleeps. During one event, Williams saw her future husband for the first time. When Hunter noticed her at a New York skating rink, he asked one of his friends to approach the radio personality. According to Williams' biopic, Wendy Williams: The Movie, he left his number on a pack of matches. 
After she called Hunter, the pair went on their first date. Soon, they continued to date and eventually got engaged. On November 30, 1997, the couple got married at city hall, with just the two of them.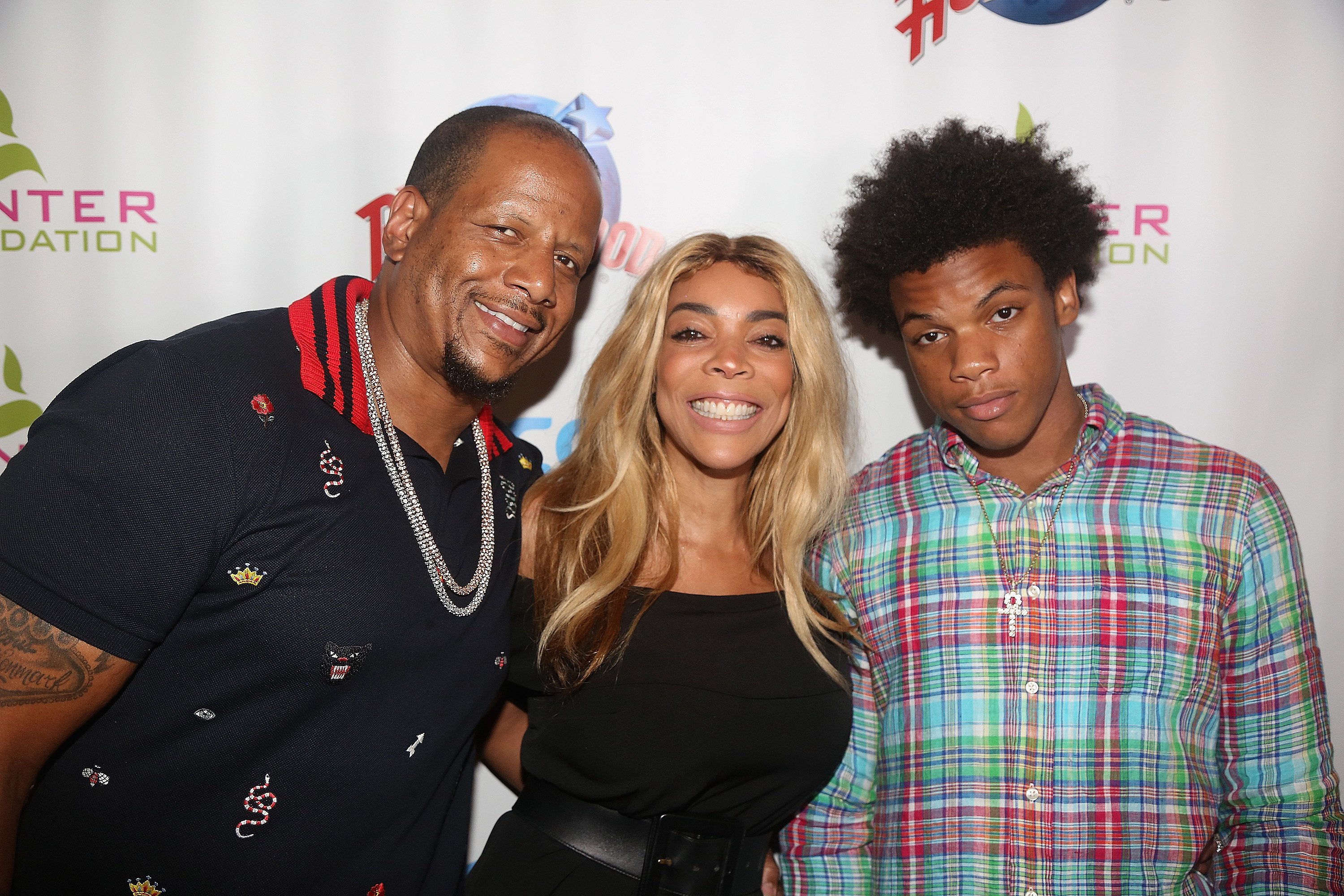 Although she loved her husband, Williams told Insider that they had issues before their marriage. She referred to Hunter as a "serial cheat" and said he was unfaithful early into their relationship. Once they had their son, Kevin Jr, in 2000, Williams said she considered leaving her husband.  
"I went into the delivery room knowing in my mind, 'I'm planning my divorce,'" she said. "Kevin was a serial cheat. [Hunter] cheated when I dated him. He cheated when I married him. He cheated while I was on bed rest during the entire nine months of me being pregnant."
In addition to his infidelity, Hunter reportedly took advantage of his role as Williams' manager. While she initially denied that their marriage was in trouble, the host filed for divorce in April 2019. After 25 years together, the couple finalized their divorce in January 2020. 
Why Wendy Williams spray painted Kevin Hunter's house
Unsurprisingly, Williams' marriage to Hunter took up a significant portion of her biopic and documentary. In Wendy Williams: The Movie and What A Mess!, the Daytime Emmy nominee spoke about her ex-husband's alleged affair with Sharina Hudson. According to The Sun, Charlamagne Tha God was the one who introduced Hudson to Hunter. She reportedly wanted to be a model, and The Breakfast Club host thought she would benefit from connecting with his former boss' husband. 
Eventually, Williams learned of her spouse's alleged double life. She found out that Hunter and Hudson were reportedly having more than an affair. The former producer reportedly bought a home for him and his mistress just 10 miles away from his house with Williams. When Williams found out about the second house, she said she spray-painted it with the words "Kevin and Wendy 4ever." Additionally, she glued their mailbox shut. 
Once she confronted Hunter about the secret house, Williams decided to stay married to him until their son graduated from high school. However, rumors started to surface that Hudson was pregnant with Hunter's child. He eventually admitted to his wife that he was having a baby outside of their marriage, which was the final straw for Williams. 
'It was cathartic to get him out of my life'
Although they divorced last year, Williams shared with Extra that she and Hunter are friendly. The exes remain in each other's lives for their son's sake. However, the Ask Wendy author's fans shouldn't expect to see a reunion between her and Hunter any time soon. Williams said she has no intention of going back to the relationship and enjoys being a single woman. 
"It was cathartic to get him out of my life, to divorce him," she said of Hunter. "I've got a new life. I've got new boyfriends to make and things to do." 
"I don't regret falling in love with Kevin," Williams continued. "And I definitely don't regret getting the best divorce attorney I could… and fighting tooth and nail to get everything out of that divorce."