Wendy Williams Shared the 'Only Thing' Kevin Hunter Could Do To Make Her Leave Him
Wendy Williams once shared her bottom line with her ex-husband, Kevin Hunter, in her memoir, Wendy's Got The Heat. 
Williams debuted her tell-all book in 2001. The book discussed Williams's rise to stardom, past partying ways, and her marriage to Hunter. Wendy's Got the Heat came out almost two decades before Williams and Hunter divorced in January 2020.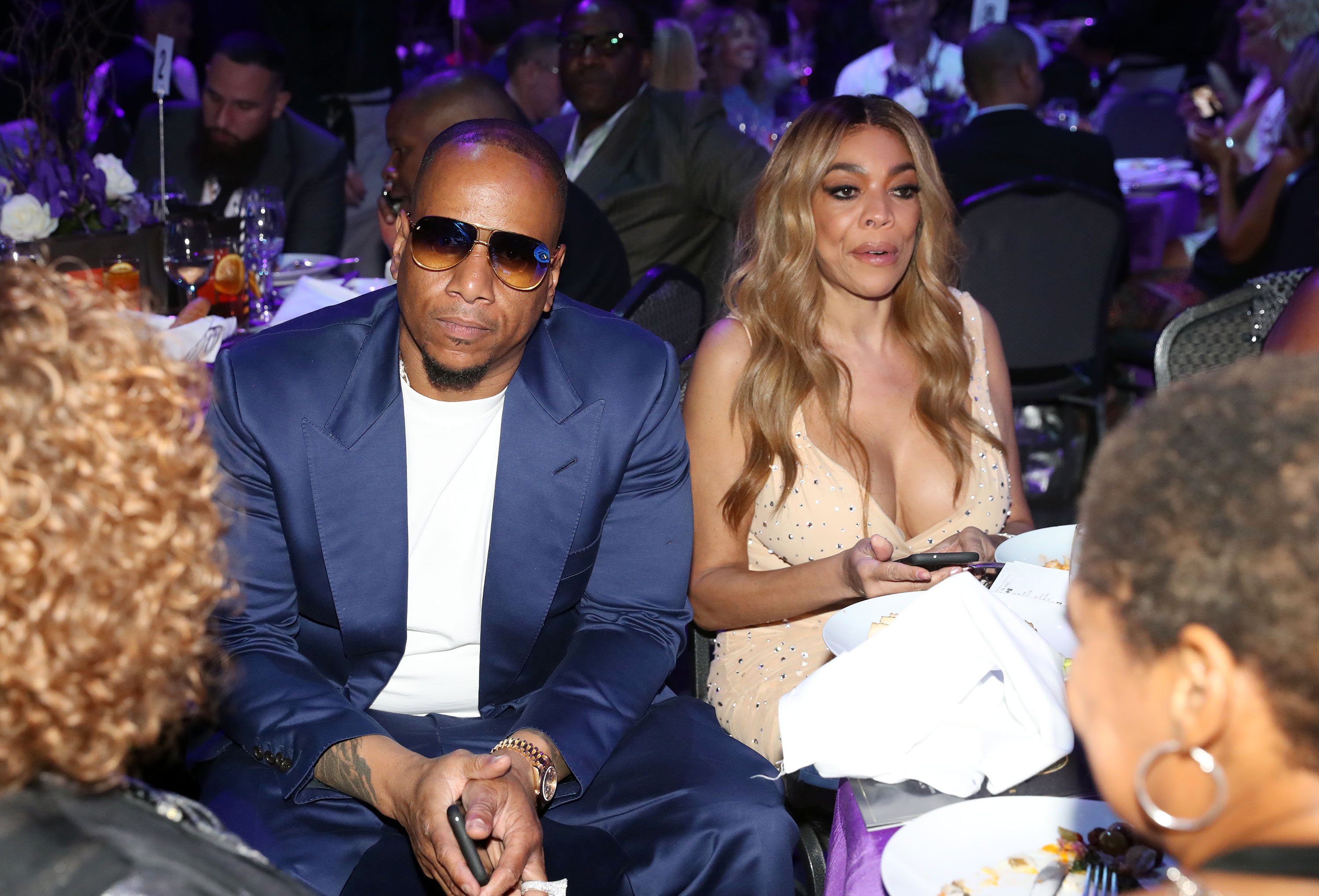 Wendy Williams threatened to divorce Kevin Hunter if another woman 'had his baby' 
In Wendy's Got the Heat, Williams detailed how she met and fell in love with Hunter. The couple met at a skating rink in New York, where Williams hosted an event. Williams was fresh out of her first marriage to Bert Girigorie when Hunter approached her. 
After dating for two years, Williams and Hunter got married in 1997. The pair went on to have a son together, Kevin Jr, in August 2000. In her book, Williams admitted she would do anything to keep her family together, per Radar Online. Although she said she could accept if Hunter cheated on her, Williams wouldn't condone Hunter having a child outside of their marriage. 
"The only thing that would make me walk out for good is if he lied about anything – if he was in love if she was just as successful at what she does as I am in my career if she had his baby," Williams wrote. 
Wendy Williams said she had to divorce Kevin Hunter after he had a baby with his mistress, Sharina Hudson
Almost 20 years after Williams premiered Wendy's Got the Heat, Williams would see one of her book's scenarios come to fruition. Rumors began to swirl in 2019 that Hunter cheated on Williams with another woman. Photos surfaced of Hunter with Sharina Hudson, who was reportedly a family friend. Although Williams attempted to deny the couple had any issues, reports claimed that Hudson was pregnant with Hunter's child. Hunter eventually admitted he did have a baby with Hudson. Williams filed for divorce from Hunter in April 2019.
Williams appeared on The View in September 2019 and talked about her separation from Hunter. The Wendy Williams Show host shared that Hunter's baby news was the final straw for Williams. Although she could forgive his cheating, Williams said adding a new life into their family was unacceptable. 
"Infidelity is one thing; a full baby is a whole other topic," Williams said. "A baby! I'm not changing pampers, I want to be pampered," she continued, explaining, "From my mother, I've learned how to make lemons into lemonade in life. What am I supposed to do? Sit in the house and cry? That's why I'm going into season 11, and he's changing pampers." 
Wendy Williams claimed Kevin Hunter cheated on her before his affair with Sharina Hudson
Williams' public divorce from Hunter wasn't the first time the former producer was unfaithful. According to Williams' memoir, she learned Hunter had private conversations with another woman while pregnant. After she found out, Williams became furious with Hunter. She said her husband's betrayal made her rethink her one relationship rule. 
"In those forty-five seconds my woman's intuition kicked in, and I knew he was on the phone with a lover," Williams wrote. "No woman deserves this. I wanted to kill him. I mean really kill him. For real. I wanted to kill him more because I was in the process of breaking my Number One Rule: No Cheating."