Wendy Williams Shares What She's Looking for in Her Next Husband and Next Phase of Her Career
Wendy Williams is ready to date and potentially settle down. Williams is also excited about her new career opportunities.
Wendy Williams is single but doesn't plan on being so for long. The sassy talk show host is launching a dating segment on her show in hopes of finding a potential suitor. Williams is opening up about what qualities she's looking for in a mate, as well as what's next for her in her career.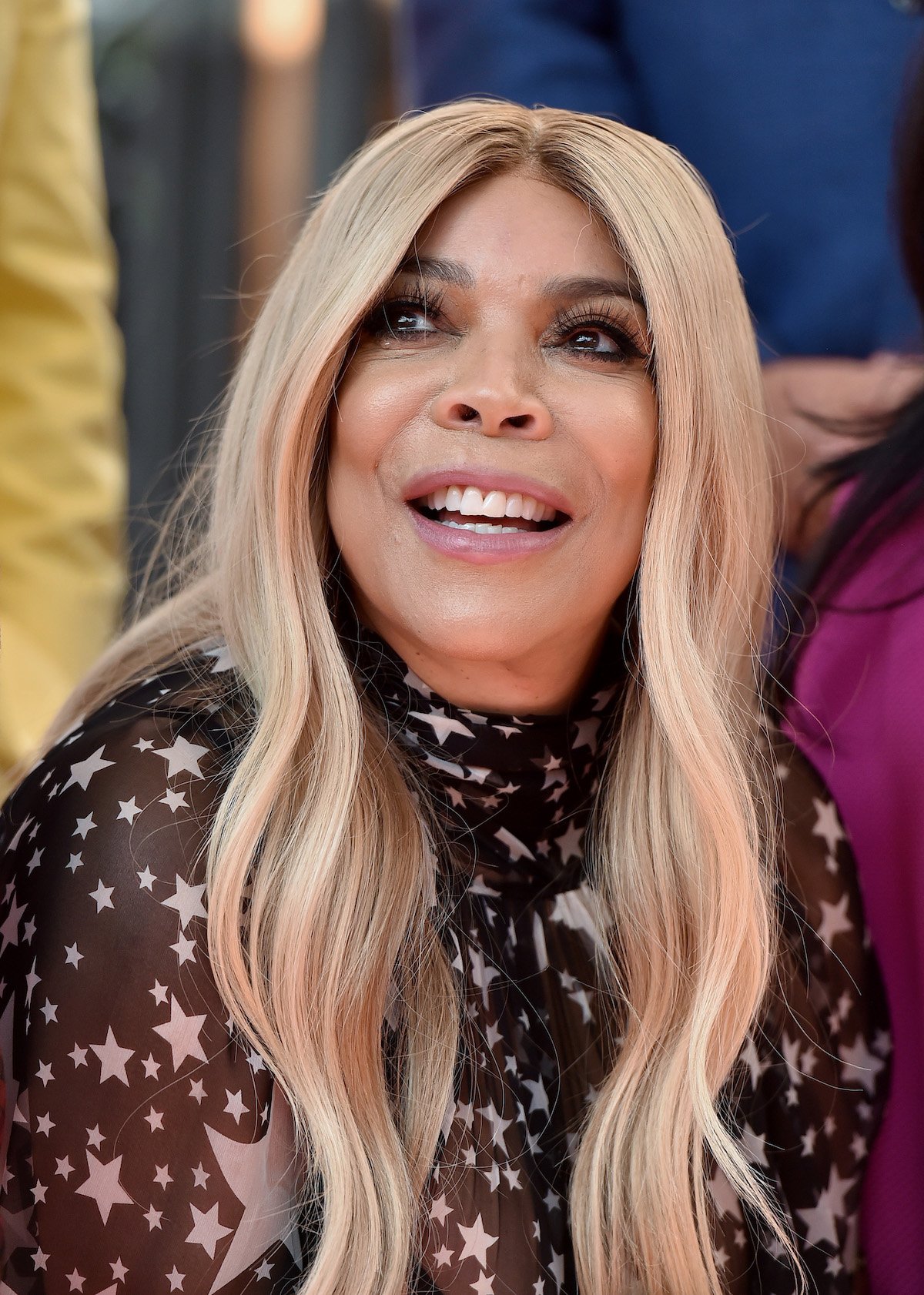 Wendy Williams' divorce from Kevin Hunter was finalized in 2020
Williams filed for divorce from Hunter in 2019 amid the revelation that his long-term mistress was pregnant. Per Williams, she discovered Hunter was cheating after hiring a private investigator.
Related: Why Wendy Williams Doesn't Regret Staying With Her Cheating Ex-Husband, Kevin Hunter
"I heard buzzings and rumblings and so I hired a P.I….I found a whole lot of stuff," she explains in the upcoming Lifetime documentary What a Mess. "Kevin had gone to LA for business…this guy is telling me that Kevin is in Miami with the girl…the PI was taking pictures of them going to the gym, going to dinner, her with Gucci, Poochi, and Lucchi…this backwoods Barbie, he was tricking up money, she was in the backseat of my Ferrari Rolls Royce…"
Hunter's mistress gave birth to a baby girl in the spring of 2019. Williams and Hunter's divorce was finalized in January 2020. Reports allege Hunter walked away with a hefty settlement for a new home but no spousal support or alimony.
Wendy Williams is getting back into the dating game
Williams is enjoying her single life but is open to marriage again in the future. She told Entertainment Tonight in a recent interview that she's not looking to be someone's girlfriend.
"I'm 56 now. I'm a mom, I'm not a single woman running around town with [rappers and DJs] like Eric B anymore. Those days are over," Williams said. "My next boyfriend, hopefully husband he'll turn into, I don't want him to be in this business."
Related: How Much Does Wendy Williams Have to Pay Her Ex, Kevin Hunter, In Their Divorce?
As for what she's looking for, Williams wants a well-rounded man. "He's got to appreciate my humor and have a sense of humor for the business that I'm in, and not try to stop me," she continued. "But he's also got to be very, very comfortable in the man that he is. And he's got to be 45 years or older."
Williams is kicking things off with her own dating segment on her talk show. Potential suitors can fill out an application online and upload a 30-second video detailing why they are the perfect guy for Williams. Three men will be flown into New York for a live taping to compete for Williams' affection.
What Wendy Williams wants next in her career
Williams was managed by Hunter for much of her career. She fired Hunter from all managerial obligations when she filed for divorce in 2019. Since then, Williams has taken the reign on her own career and is looking forward to expanding her portfolio with more production work.
"Now that I am my own boss, as opposed to having Kevin bossing me around and telling me what to do and me playing the role, I am in on everything," she told ET.
"Now I would like to produce more stuff. And that stuff would be for other people to star in, not me — I'm not an actress. I liked being part of the process of writing, and also I would like to sit in that director's chair one day. Just to be an associate director or something," she continued.
Williams and Hunter had a production company during their marriage, as well as a publishing company. While working as partners, she produced the controversial Lifetime biopic on late singer Aaliyah. On her own, she's the executive producer on her own upcoming Lifetime biopic, Wendy Williams: The Movie. The film airs on Jan. 30 at 8 pm EST.