'Wendy Williams: The Movie': Here Are the Biggest Highlights From the Biopic
After much waiting, the Wendy Williams biopic is here. Read some of the movie's highlights, inside.
After much waiting, the Wendy Williams biopic is here. Starring actor Ciera Payton, Wendy Williams: The Movie takes a deep dive into the life of the famed TV host, covering everything from her early life in New Jersey and rise to fame to her tumultuous celebrity experiences and bitter divorce from longtime husband Kevin Hunter. See some of the movie's highlights, here.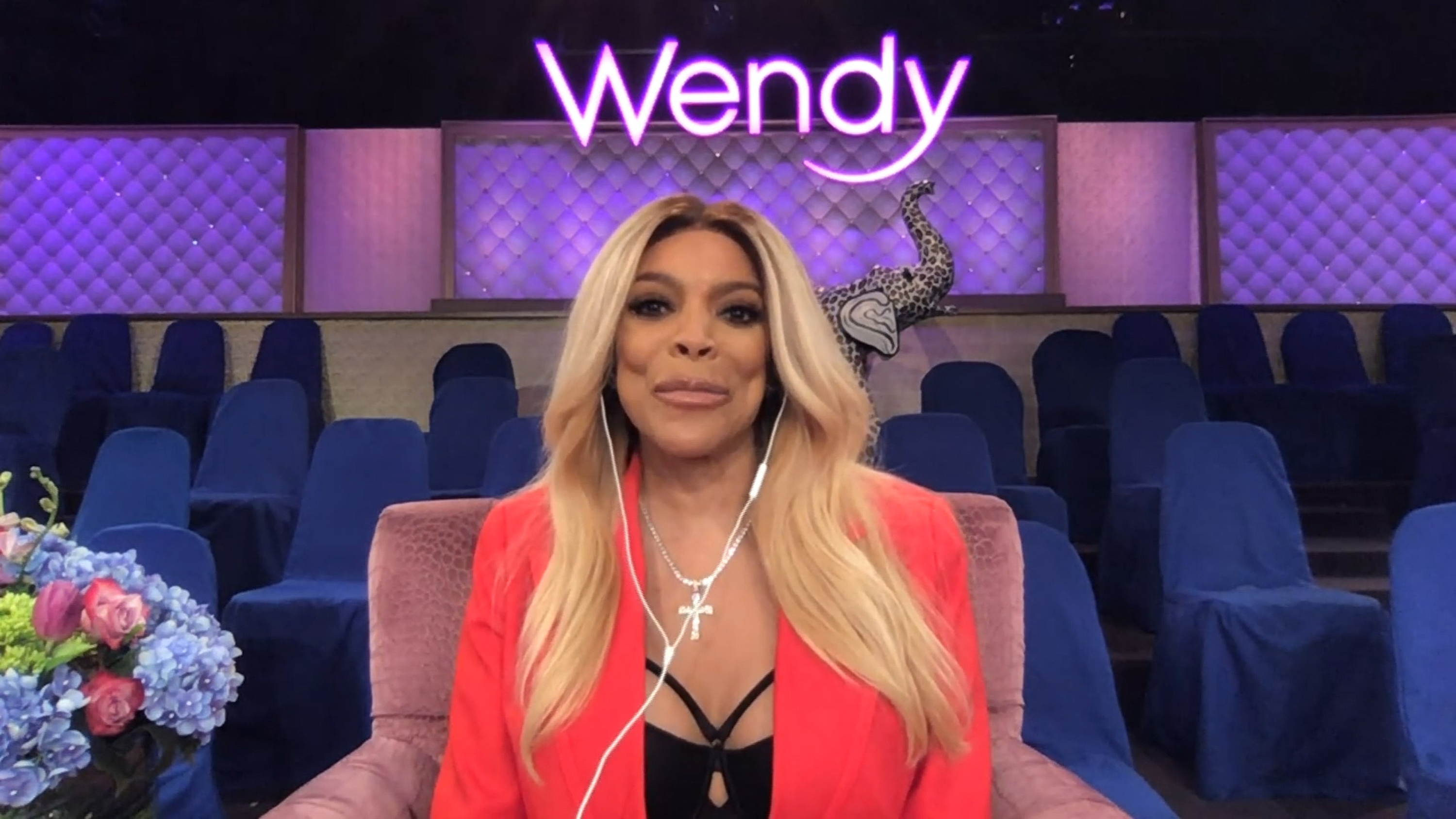 She struggled with body image issues as a kid
As a kid, Williams was criticized by her parents for her weight. The biopic reveals this led to an eating disorder, which later stopped when Williams learned of the damage she could potentially cause her body. But she would turn to cocaine as a new means of losing weight.
"Coke was everywhere in those days, it suppressed my appetite and gave me all the chemical courage I thought I needed," Williams narrates over a scene of her doing drugs.
She experienced lots of dark moments during her days as a radio host
Early in her career, Williams interviewed a singer who asked her to attend a party with him. On the way, Williams claimed they stopped at his hotel, where he forcibly raped her. She didn't say his name in the movie, but she previously told People during her press run for the film that it allegedly was the singer Sherrick, who died in 1999.
"I was just gaga over this man and he asked me to go to an opening party, an album release party, with him that night. And before the party, I was date raped by him," she claimed.
Williams also recalled meeting and dating rapper/DJ Eric B. in the early 90s. She said they had a tumultuous relationship that ended for good after he allegedly wrecked her credit by renting and failing to return a rental car. Williams also noted she became pregnant during their romance, but ultimately chose to get an abortion — something she says she never told him.
She had two ill-fated marriages
After things fizzled with Eric B., Williams met a man named Bert Girigorie, whom she married in 1994. But it only lasted for a few months. Williams didn't bother going in-depth about the marriage in the film, basically saying it was a rebound situation following her split from Eric B.
She did, however, detail her relationship with her second husband, Kevin Hunter, whom she married in 1997. She spoke candidly as she detailed their attempts to grow their family, noting she had two miscarriages and a stillborn baby before welcoming their son Kevin Jr. in 2000.
She also mentioned Hunter allegedly cheated before and after she gave birth. Amid news in 2019 that one of Hunter's longtime mistresses had birthed his child, Williams entered a sober living facility for support. She later filed for divorce, which was finalized in January 2020.
If you missed the biopic, check your TV guide for upcoming showings.
How to get help: In the U.S. call the National Eating Disorders Association helpline at 1-800-931-2237.