Wendy Williams Talks About How Her Show Is Different Amid Coronavirus Pandemic
Wendy Williams expresses how COVID-19 changed her show's format for Season 12.
Wendy Williams promises to keep her show going despite making several changes to its format amid the coronavirus pandemic. 
Fans of The Wendy Williams Show waited for several months for Williams to return to her renowned studio. Back in March 2020, the show, along with several other daytime television programs, halted production as COVID-19 continued to spread. Many shows began shooting virtually, which involved smaller, socially distanced audiences, or remaining at home until it's deemed safer to go into a studio.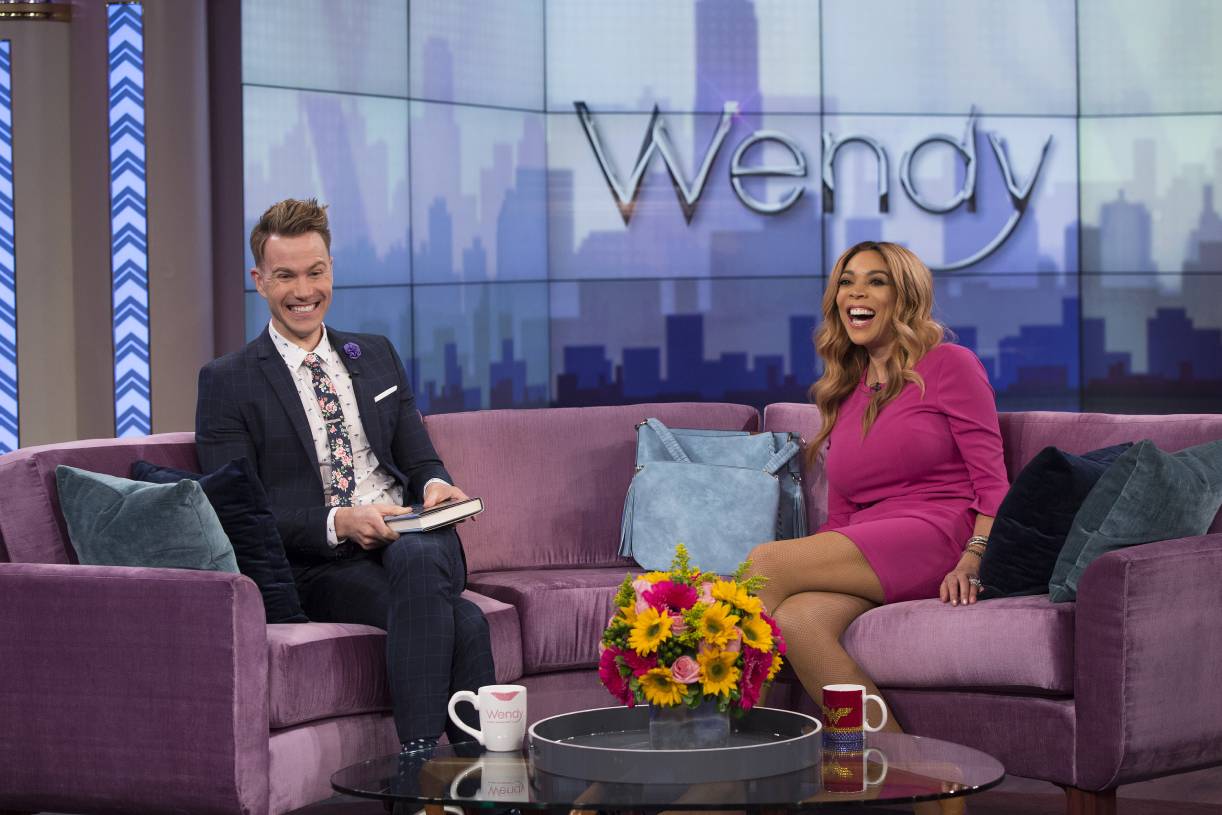 USA Today reported that while COVID-19 stopped Williams from going into her studio for several months, she didn't plan to change the show's energy when it returned on Monday, Sept. 21. She said her infamous "Hot Topics," where she shares her insights of what's happening in celebrity news, will still be in effect moving forward. She also shared she ignores the negativity she receives after expressing her opinion on "Hot Topics." 
"I don't say anything that is not already out there," Williams said. "I have no time in my life to go through celebrity garbage cans and find their stories. We're all grown people, and if you don't put it out there, then we don't see it. But if you do put it out there, then we're going to dissect it and talk about it."
Related: Wendy Williams Reacts To Nene Leakes Leaving 'RHOA': 'It's a Money Thing'
'The Wendy Williams Show' audience consists of Williams' staff.
Before COVID-19, The Wendy Williams Show was known for its jam-packed audiences. Williams affectionately referred to her audience as her "co-hosts" and interacted with them throughout the show. Now that Wendy is back in the studio, however, the engagement Williams had with her audience needs to change. Her staff members currently social distance with masks as they cheer and sound off her hot topic issues. All staff members are also required to have their temperature checked each day they record the show, per Page Six. 
Related: Wendy Williams Heads to YouTube During Quarantine for 'The Wendy Williams Show'
While her new audience is smaller (and more familiar) than normal, Williams credits the years she spent on the radio to practice her new routine. She explained that over the course of 35 years in radio, she learned to create an entertaining show even when she's the only one in the room. 
Williams plans on being the 'same Wendy' despite the changes to her show.
In addition to a more intimate audience on her show, The Wendy Williams Show connects with its guests via Zoom. The choice was one Williams said was easy to make, as she said she doesn't want to have anyone in her studio who doesn't live in New York already. Even though the way she conducts interviews has changed, Williams said the show's energy would remain the same. 
"The pandemic does not affect how we do our show. When I get out there, and there's no audience, and there's no co-host, it doesn't matter," Williams said. "Same Wendy, same giggle, same show."
Wendy Williams is excited to bring her newfound joy to season 12
Over the past few years, Williams' fans have watched her life change drastically, most of which was captured in the media. In April 2019, she announced that she and her husband of more than a decade, Kevin Hunter, Sr., were divorcing. Before the announcement, it was reported that Hunter fathered a child with his longtime mistress, Sharina Hudson. 
This past May, Williams also reportedly faced a health scare. Her battle with Graves' disease became difficult to manage, and she halted the production of her quarantine series, Wendy @ Home. Now that she's back on a healthy track, Williams said she feels better than ever, which viewers will see on her show. 
"I'm happier than ever," Williams shared. "You go through things in life. I have no regrets about anything, but I'm here, I'm standing."