Why Wendy Williams Vetoed Taking Photos With Other Men When She Was Married
Wendy Williams often uses her daytime talk show, The Wendy Williams Show, to discuss celebrities and their relationships. Throughout the show's 13 seasons, the TV and radio host has made multiple comments and accusations about celebrity couples. Some of them include Kim Kardashian West and Kanye West, Beyoncé and Jay-Z, and, more recently, Tabitha Brown and her husband, Chance Brown.
Although Williams divorced Kevin Hunter in 2020, she once shared a strict rule the couple had in her memoir, Wendy's Got the Heat.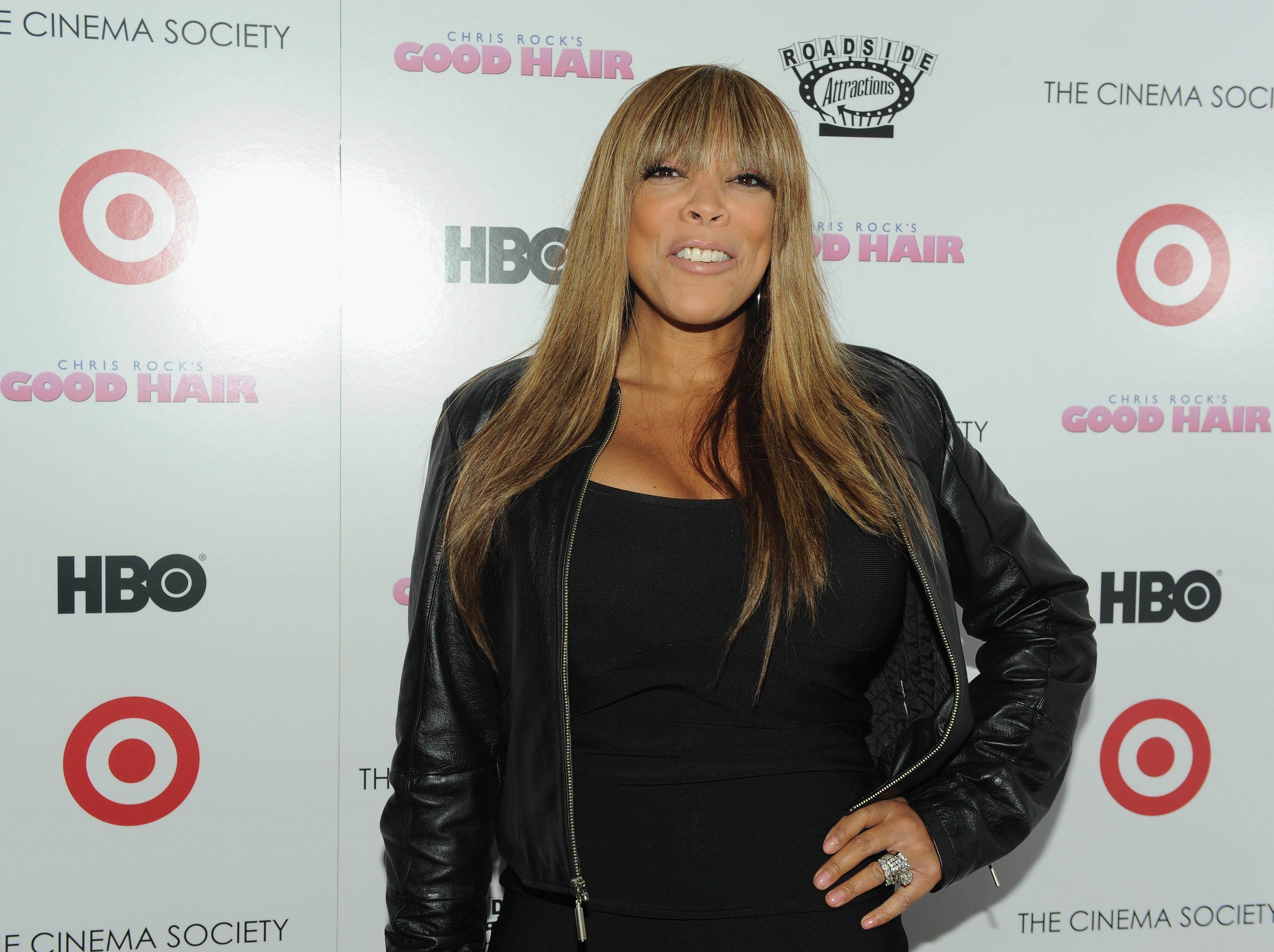 Wendy Williams managed to 'keep my sh*t tight' during her marriage to Kevin Hunter
Before The Wendy Williams Show graced televisions everywhere, Williams was a radio personality. Through her show, The Wendy Williams Experience, she interviewed countless celebrities, including Whitney Houston, Ciara, and Lionel Richie. Additionally, Williams created a VH1 show about her radio platform in 2006.
RELATED: Wendy Williams Gets Real About Cancel Culture
Around the height of The Wendy Williams Experience, the New Jersey native wrote a memoir titled Wendy's Got the Heat. In the book, she opened up about her childhood, the early days of her radio career, and her relationship with Hunter. Williams shared with the readers that she went to great lengths to protect her marriage. The host wrote that to "keep my sh*t tight" with Hunter, she refused to take photos with other men, unless she was related to them.

"I have a rule about other men: No hugs or pictures with men. When you hug some men, they want to clink you up around the waist and be inappropriate with their hands, and that is unacceptable. I don't like it and my husband doesn't like it."
Wendy Williams' ex-husband cheated on her throughout their marriage
In her memoir, Williams also stated that Hunter had rules to abide by as well. After she discovered that her husband cheated while she was pregnant, she decided to stay by his side. However, Williams declared that if Hunter broke her "modified rule," she would leave him for good.
RELATED: Wendy Williams Said Kevin Hunter Cheated on Her While She Was Pregnant- Here's Why She Didn't Leave
"I used to have a 'cheat and I'm breaking this sh*t off' rule, but my husband cheated on me after we got married, not before," she wrote, adding, "Now I have modified my rule: cheating that produces a baby or an STD is a reason to break the sh*t off."
Wendy's Got the Heat debuted in 2009. A decade later, rumors began to spread that Hunter and his alleged mistress, Sharina Hudson, had a baby during his marriage to Williams. Afterward, Williams filed for divorce. The couple was married for 22 years and share a 20-year-old son, Kevin Hunter, Jr.
The 'Wendy' host recently received backlash for her comments on Tabitha Brown
Since her divorce, Williams continues to host The Wendy Williams Show. However, many viewers have frequently commented on her behavior on the show. In June 2021, Williams Brown, an Instagram influencer and vegan chef, during her "Hot Topics" segment. After playing a clip of Brown stating that she's "retiring" her husband, Chance, due to her newfound success. Williams hinted that The Chi star's spouse would soon take advantage of her as Hunter did in their relationship.
RELATED: Inside Wendy Williams' Feud With Oprah Winfrey
"I predict that this marriage is going to be on real rocky ground in a moment," Williams said on the show.
Following the host's remarks, Brown responded on her Instagram page. Additionally, many Wendy watchers shared their thoughts on Williams' comments.
"She need not be so judgemental when she herself was brainwashed for 20 something years," one YouTube commenter said underneath the video.
"Every man isn't like your husband," another shared.
"Wendy, you should have canceled today's show. Something was very wrong. There was no joy watching your show today. You can take off. You are the boss. Norman was so understanding of what you were going through. Next time you are blue like this, please take the day off!"
Check your local listings to watch The Wendy Williams Show.