Wendy Williams Wants Her Next Career Move To Be in Academia
Wendy Williams is on top of the world following her Lifetime television biopic and documentary. Additionally, her daytime talk show still reigns at the top spot. But Williams is looking beyond her television fame and wants to soon transition into being a college professor.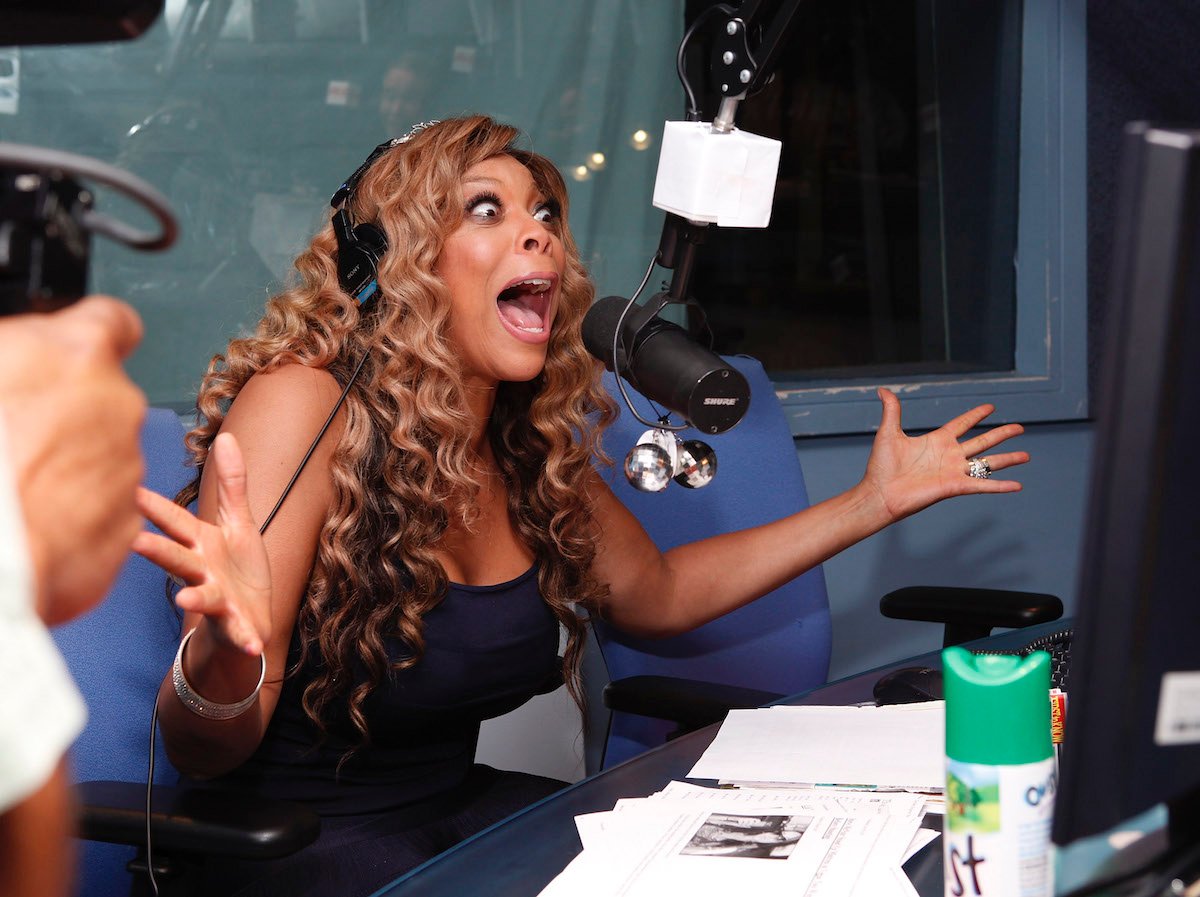 Wendy Williams is a college graduate and built her career from the ground up with little guidance
Williams' career in radio began at a time when it wasn't a popular career choice. Her love of celebrity gossip began as a child who was obsessed with tabloid magazines.
The New Jersey native Williams attended Northeastern University in Boston, graduating in 1986 with a degree in communications and a minor in journalism. During her collegiate career, she was a DJ for her college radio station, WRBB, and she also interned for Matt Siegel at WXKS-FM.
Post-college, Williams hit the ground running. Her professional radio career began working for WVIS in the US Virgin Islands. Within a year, Williams began a position at the Washington, D.C. based station WOL under the tutelage of Kathy Hughes. Simultaneously, she commuted between DC and New York to work an overnight weekend shift at WQHT.
Related: Throwback: Remember the Infamous Wendy Williams and Whitney Houston Interview?
Her big break came in 1989 when she began at the urban contemporary station, WRKS in New York City as a substitute DJ. She was later hired full-time with her own morning show, carving out a lane of her own as tabloid gossip, which was not popular at the time.
From there, Williams' career grew with afternoon slots on New York's famed HOT 97 before her eventual firing. She then moved to Philadelphia working the afternoon drive slot on Power 99 for several years with her own show before moving back to New York with WBLS before transitioning into hosting her own talk show.
Wendy Williams says she'll transition into teaching at the college level in the next phase of her career
Williams is in the 12th season of talk show and now has a new deal with Lifetime for several projects, including her recently aired television biopic and subsequent documentary.
But Williams is preparing for life after her daytime talk show, explaining in a recent interview with Claudia Jordan that she wants to be more behind the scenes as a producer and eventually transition into teaching at the college level.
"I'm not doing this forever, I don't want to be on TV forever, I want to get in the classroom, I want to be a professor of communications," Williams declared. "[I want to teach] at a school so that parents can feel that when they spend hard saved money to send their children to college to major in communications that if they take Wendy Williams' course in communications that they're going to get it from an icon and a legend, first-hand from me."
Williams says her desire to teach comes from her own experience of having professors who lack the professional experience to back up their education. "You'll get a better account of what to do when you grab your diploma than I did," she said.
She continued: "I graduated from Northeastern University, on time and never failed a course. I barely graduated, I hated being in the classroom because the cornballs teaching me – Dr. this and professor that – who are you? You never talked to a celebrity, you never worked for a big newspaper, you never cracked a microphone."
It's unclear what schools Williams is vying to have a gig with but it's a given that her students will be receptive to the media maven.