How 'West Side Story' Fulfilled a Lifelong Promise Steven Spielberg Made to Himself
West Side Story is a love story musical filled with dancing, music, and social commentary. Many musical theatre lovers hold the 1957 original musical dear as one of the greatest Broadway shows ever. West Side Story even touched Steven Spielberg at a young age, which is when he promised himself one thing. He recently explained how his 2021 film adaptation finally achieved that dream for him.
Is 'West Side Story' based on Romeo and Juliet?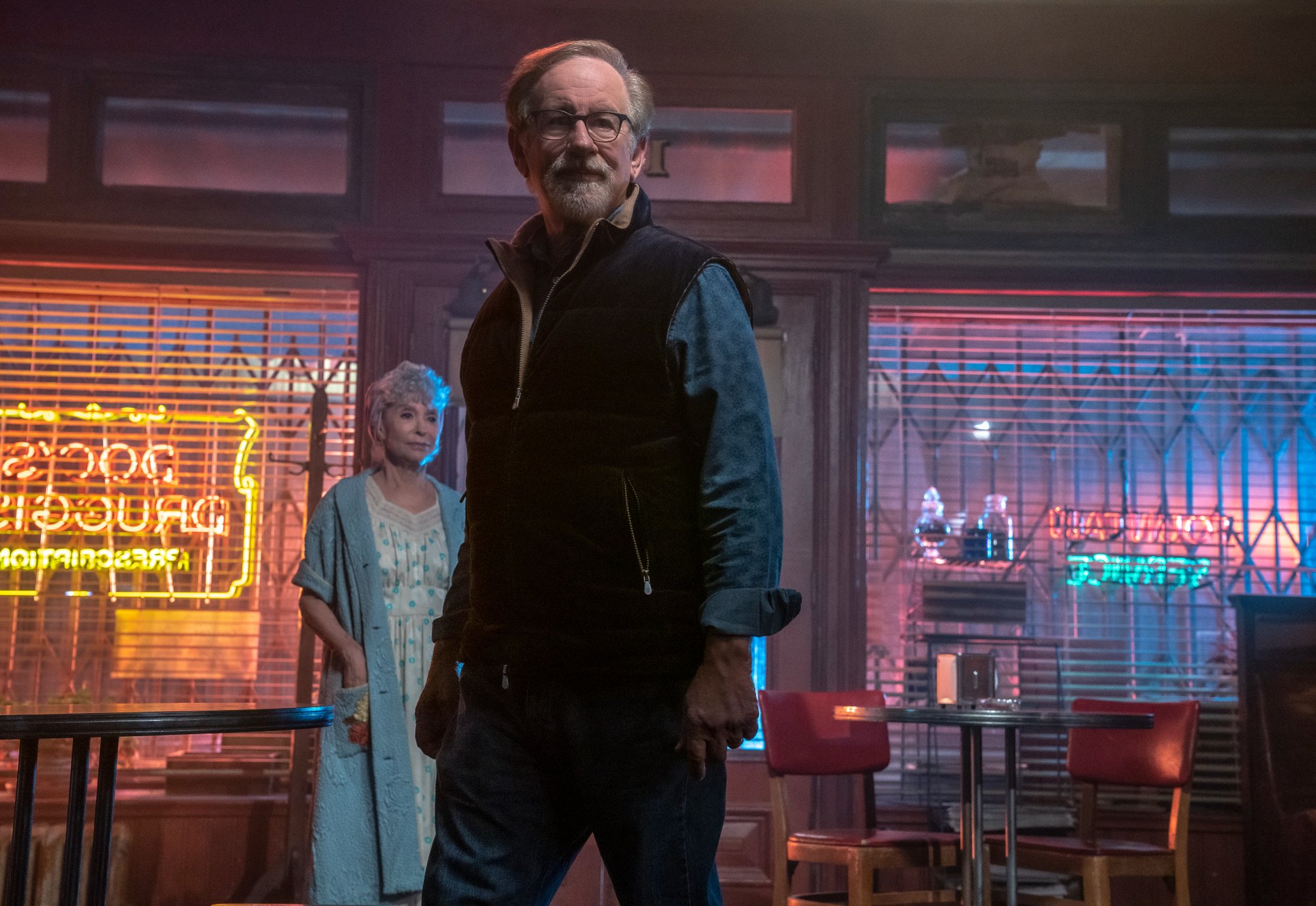 West Side Story started with the 1957 Broadway show, but the story was adapted into the 1961 feature film. The story explores the mid-1950s in New York City. A white gang called the Jets and a Puerto Rican gang known as the Sharks are constantly clashing, but tensions are at an all-time high when former Jets member Tony falls in love with Maria, who's the Sharks' leader's sister.
West Side Story is a modern adaptation of William Shakespeare's Romeo and Juliet. Spielberg's adaptation keeps the heart of the original story, although approaches the story a bit differently from the 1961 feature. The cast includes Ansel Elgort as Tony, Rachel Zegler as Maria, Ariana DeBose as Anita, David Alvarez as Bernardo, and Mike Faist as Riff.
Steven Spielberg made a promise to himself about 'West Side Story'
The official 20th Century Studios YouTube channel posted a West Side Story featurette. Spielberg talked about the importance of the story. He emphasized its relation to his own life and how he perceives it to connect with specific time periods. Spielberg made a promise to himself at a young age, which has finally come to fruition.
"So, I have been challenged by what would be the right musical to take on," Spielberg said. "I could never forget my childhood. I was 10 years old when I first listened to the West Side Story album. It never went away. I have been able to fulfill that dream and keep that promise that I made to myself. 'You must make West Side Story.'"
Spielberg continued: "It's such a profound story, it speaks to every generation. It's just that love bridges every divide. It's timeless in the sense that we be reminded of that story as often as possible."
Steven Spielberg explains the modern social divide
Spielberg mentioned the widened social divide over the last several years. Some social issues have evolved in even worse ways, which further inspired Spielberg to tackle West Side Story. The world is in a different place than it was in 1957, but the story might be even more relevant today than ever.
"Divisions between un-likeminded people is as old as time itself," Spielberg said in the 20th Century Studios featurette. "The divisions between the Sharks and the Jets in 1957, which inspired the musical, were profound. But, not as divided as we find ourselves today."
Spielberg concluded: "It turned out in the middle of the development of the script, which took 5 years, things widened. Which, I think in a sense, sadly. Made the story of those racial divides, not just territorial divides more relevant to today's audience than perhaps it was in 1957."