'West Side Story': Why 'Hamilton' Fans Should Be Hyped for Steven Spielberg's Remake
Decades ago, musicals were a cornerstone of Hollywood movies. But nowadays, the genre has a much more sporadic success rate. However, if anyone is going to reimagine the 1961 classic West Side Story into a modern blockbuster, it's probably Steven Spielberg. After all, the movie doesn't only harken back to another era. It also puts a star of the game-changing musical Hamilton in a potentially star-making role.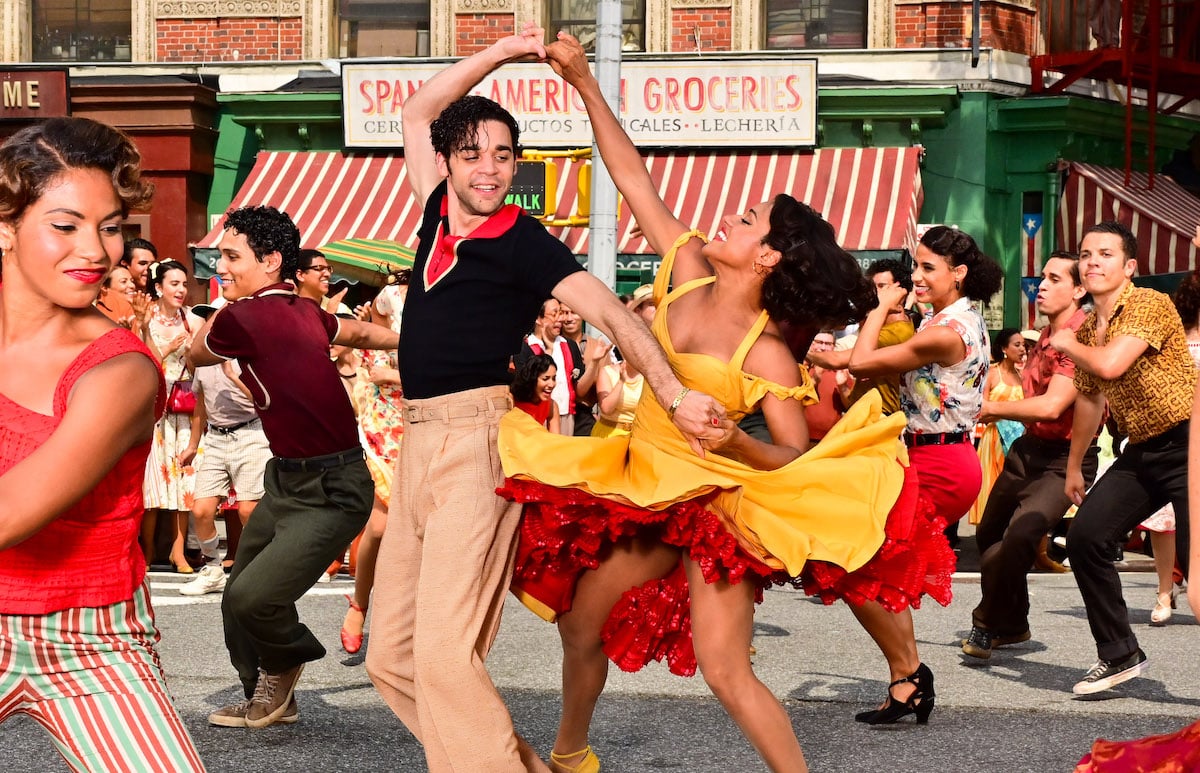 Steven Spielberg's 'West Side Story' remake hits theaters in 2021
West Side Story starred out as a 1957 Broadway musical inspired by William Shakespeare's Romeo and Juliet. It didn't take long for the stage production to make its way into a film adaptation. And with Natalie Wood and Richard Beymer in the lead, the movie began a runaway hit, earning 10 Oscars. So it's safe to say Spielberg has a lot to live up to with his remake.
Rachel Zegler and Ansel Elgort step in for Wood and Beymer this time around. And by all accounts, Spielberg is bringing the same vision and commitment to this — his first musical — as the decades of classic films he's made previously. Of course, the lead roles in West Side Story aren't the ones that gained the most acclaim. Rather, it's the supporting players that snagged Oscars.
'Hamilton' fans have a big reason to be excited for it
In the original film, George Chakiris and Rita Moreno won supporting trophies for their roles as Bernardo and Anita. In Spielberg's version, Tony winner David Alvarez plays Bernardo. But it's Ariana DeBose's casting as Anita that should have Hamilton fans lined up to see Spielberg's West Side Story on Dec. 10, 2021.
DeBose served as part of the original Broadway cast of Hamilton. As a key member of the ensemble, she plays a variety of roles on stage. But hardcore fans of Lin-Manuel Miranda's musical likely know she's best known as "The Bullet." In various points, DeBose appears as the physical embodiment of the bullet destined to end the lead character's life in Hamilton. The Disney+ version made her performance widely available for the first time.
So going into West Side Story, DeBose is already a star on the rise. In 2020, she also appeared opposite Meryl Streep, Nicole Kidman, and James Corden in Netflix musical The Prom. A renowned dancer and singer, DeBose has about the best showcase she could possibly have as Anita in Spielberg's West Side Story.
Could Ariana DeBose follow Rita Moreno to an Oscar win?
In fact, it's possible DeBose could follow in Moreno's footsteps and land an Oscar nod for her role. The latter star is the sole returning cast member from the original film and even serves as an executive producer. So perhaps she can let DeBose in on the secret to capturing Anita's spirit on film.
Not that the actor needs guidance. DeBose already landed a Tony nomination for her role in Summer: The Donna Summer Musical in 2018. And even Moreno told Vanity Fair DeBose is "a ferocious dancer—way, way better than [she] was." So history might be about to repeat itself with this new West Side Story.