'West Side Story': Rachel Zegler Has 1 Original Song Available for Streaming (And Crying To) On Spotify
Rachel Zegler is the star of 'West Side Story,' even releasing several covers to her YouTube channel. Here's what we know about her original song 'Let Me Try.'
Rachel Zegler is the star of 2021's West Side Story and the soon-to-be Disney princess, Snow White. As a talented singer, Zegler also released an original song in 2021, called "Let Me Try." 
Here's what we know about Zegler's original music, released on YouTube and streaming platforms.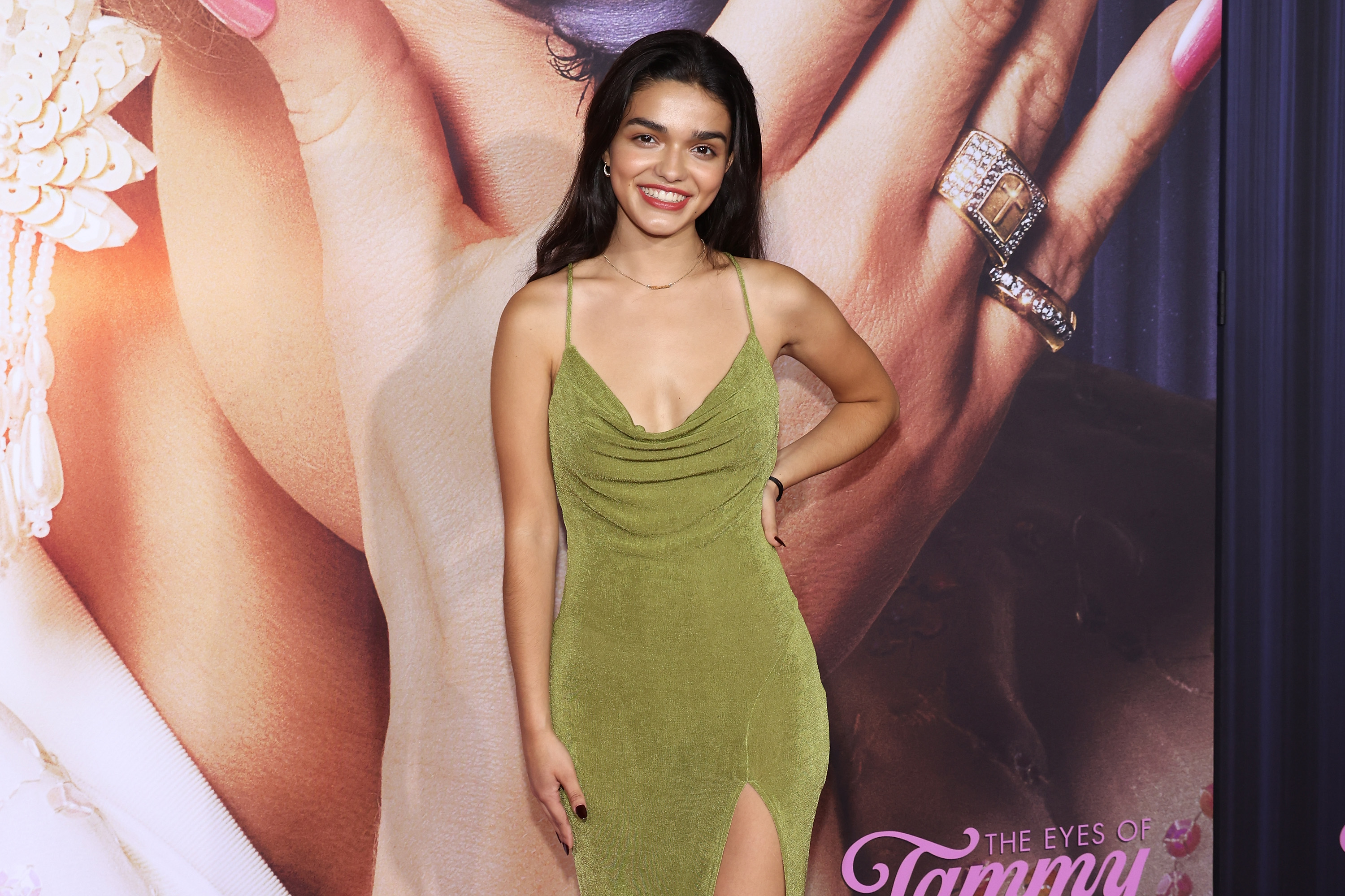 Rachel Zegler stars as María in 'West Side Story'
From her high school's production of Shrek: The Musical straight to the silver screen for Steven Spielberg's West Side Story, Zegler is a star on the rise. In this 2021 movie musical, Zegler stars as the lead role of María, a Puerto Rican girl who falls in love with a boy named Tony.
As of December 2021, the original soundtrack for West Side Story is available on most major streaming platforms, listing Zegler as an artist behind songs like "I Feel Pretty" and "Tonight, Tonight." However, these wouldn't be the only songs available on Zegler's Spotify profile. 
Rachel Zegler released her original song 'Let Me Try' in May 2021
Amidst her work with West Side Story and Shazam: Fury of the Gods, Zegler released an original song in May 2021. That was "Let Me Try," which earned over 100,000 Spotify plays since its debut. 
Once it was available on Apple Music, iTunes, YouTube, and Amazon, Rachel Zegler took to Twitter, calling the single "the most special song" she has ever written. She even asked fans to send pictures of themselves listening to "Let Me Try," complete with the song's lyrics. 
This track wouldn't be the only original song written by Zegler. The actor shares glimpses into her music with Instagram Lives and her YouTube account. In May 2020, she released "Elegy in May" on her YouTube account. 
In July 2021, she published a snippet of her song "Only the Clouds." Zegler went viral on Twitter for her live cover of "Shallow" from A Star is Born, later releasing covers of Taylor Swift's "The 1" and "Falling" by Harry Styles.
Rachel Zegler is a huge fan of artists like Lady Gaga and Taylor Swift
It's no secret that Zegler loves everything about Broadway, including the soundtrack for Hadestown. In an interview with Allure, Zegler shared her love for particular musicians, listing some who made it to her car playlist.
"I love Glen Hansard," she said. "He's a folk musician. I listen to a lot of Lady Gaga and Taylor Swift. And show tunes. 'At the Ballet' from A Chorus Line — that's my go-to, singing-in-the-car song…. 'Daddy always thought that he married beneath him.' People who drive by me probably think I'm having a mental breakdown."
There's no word regarding when, or if, Zegler will release more music as this artist recently earned the title role in Disney's remake of Snow White in the Seven Dwarfs.