'West Side Story': Who Does Original Star Rita Moreno Play in Steven Spielberg's Remake?
Whenever a classic movie gets the remake treatment, skeptics will step up to question it. Rightfully so, given how often such projects get things wrong. At least with Steven Spielberg's West Side Story, there's enough talent involved to give it a fighting chance. In particular, Spielberg involved original star Rita Moreno to participate as executive producer and actor. Here's who the legendary star plays in the new version.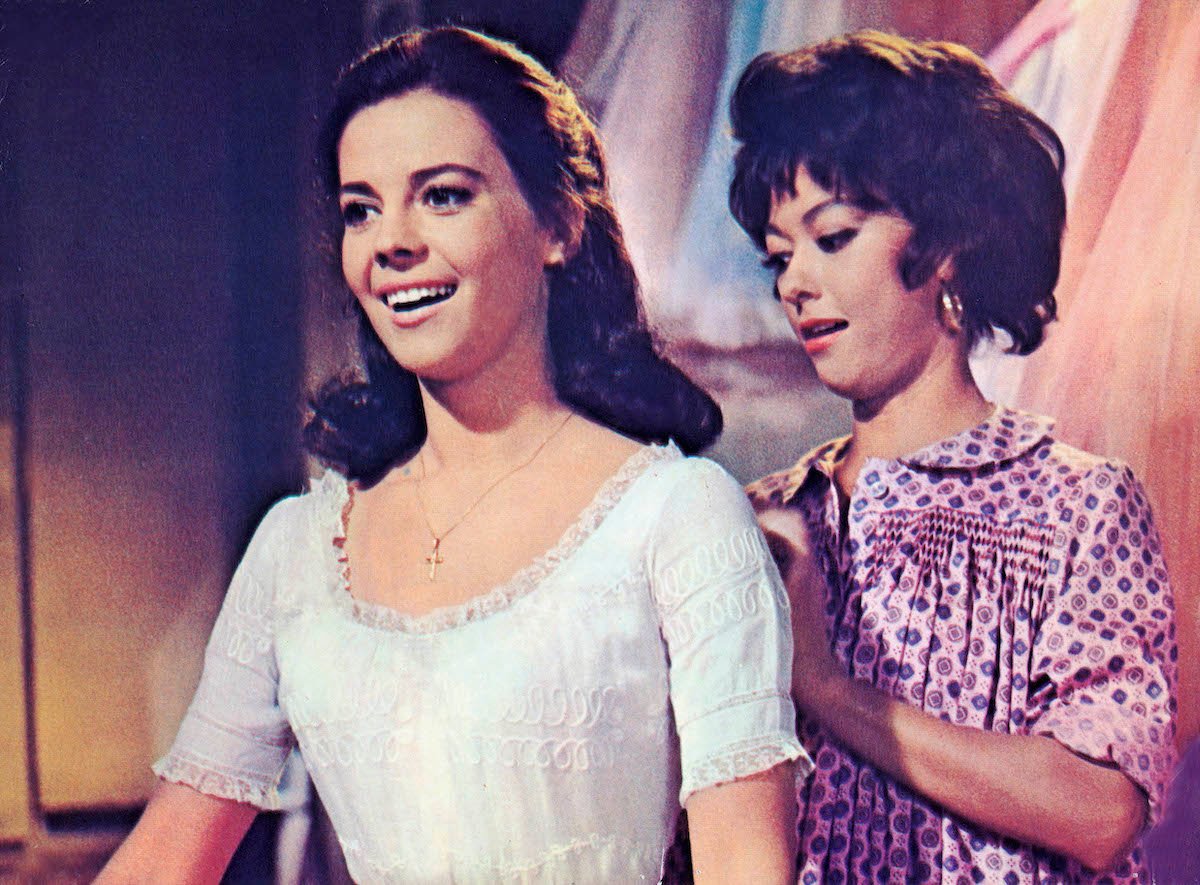 Two stars of the original 'West Side Story' won Oscars
Directors Robert Wise and Jerome Robbins did such an effective job adapting West Side Story into a 1961 movie musical. The film started out as a Broadway production in 1957. And given the popularity of musicals at the time, it didn't take long for a film version to come together. Once it did, Wise and Robbins transformed the movie into a commercial hit, critical favorite, and winner of 10 Academy Awards, including Best Picture.
Lead actors Natalie Wood and Richard Beymer, ironically, weren't at the center of the movie's warm reception. Instead, those two actors — who each had their singing voices dubbed over — were upstaged by their co-stars. While Wood and Beymer didn't even land nominations, West Side Story supporting players George Chakiris and Moreno won Academy Awards for their roles as Bernardo and Anita, respectively.
Rita Moreno returns for the 'West Side Story' remake
For the 2021 version, DeBose steps in as Anita. A original Broadway cast member of Hamilton, DeBose certainly has the experience to pull off the movie's intense dancing sequences. But Moreno hasn't abandoned West Side Story either. As an executive producer, her insight is helping Spielberg shape his vision for the classic story of star-crossed lovers Tony and Maria. In fact, she plays a supporting role in Spielberg's version.
According to Vanity Fair, Moreno plays Valentina, widow of Doc from the original movie. In that film, Doc (Ned Glass) runs the corner store and attempt to maintain peace between rival gangs the Sharks and the Jets. Moreno will play a similar role as mediator and mentor to the younger characters. And Moreno's role gives the new West Side Story the chance to correct some of the less successful elements of that first film.
What is Rita Moreno's net worth?
Moreno might be best known for her Oscar-winning role as Anita. But there's a lot more to her than just West Side Story. The actor has become an EGOT, the term for an entertainer who has earned an Emmy, a Grammy, an Oscar, and a Tony. And her current net worth, according to Celebrity Net Worth, stands at $25 million.
A veteran of stage and screen, Moreno recently starred on the TV remake of One Day at a Time. And she is the subject of 2021 documentary Rita Moreno: Just a Girl Who Decided to Go for It. In her personal life, Moreno also was romantically linked to both Marlon Brando and Elvis Presley in the 1950s.