'West Side Story': Rita Moreno Reveals Steven Spielberg 'Completely' Changed 'America'
Steven Spielberg isn't trying to compete with the original West Side Story. And Rita Moreno is grateful for that. The actor opened up about the upcoming West Side Story remake in a new interview. And she says "America" — her most iconic dance number from the 1961 movie — is "completely different" in Spielberg's version. And she thinks "that's a terrific thing."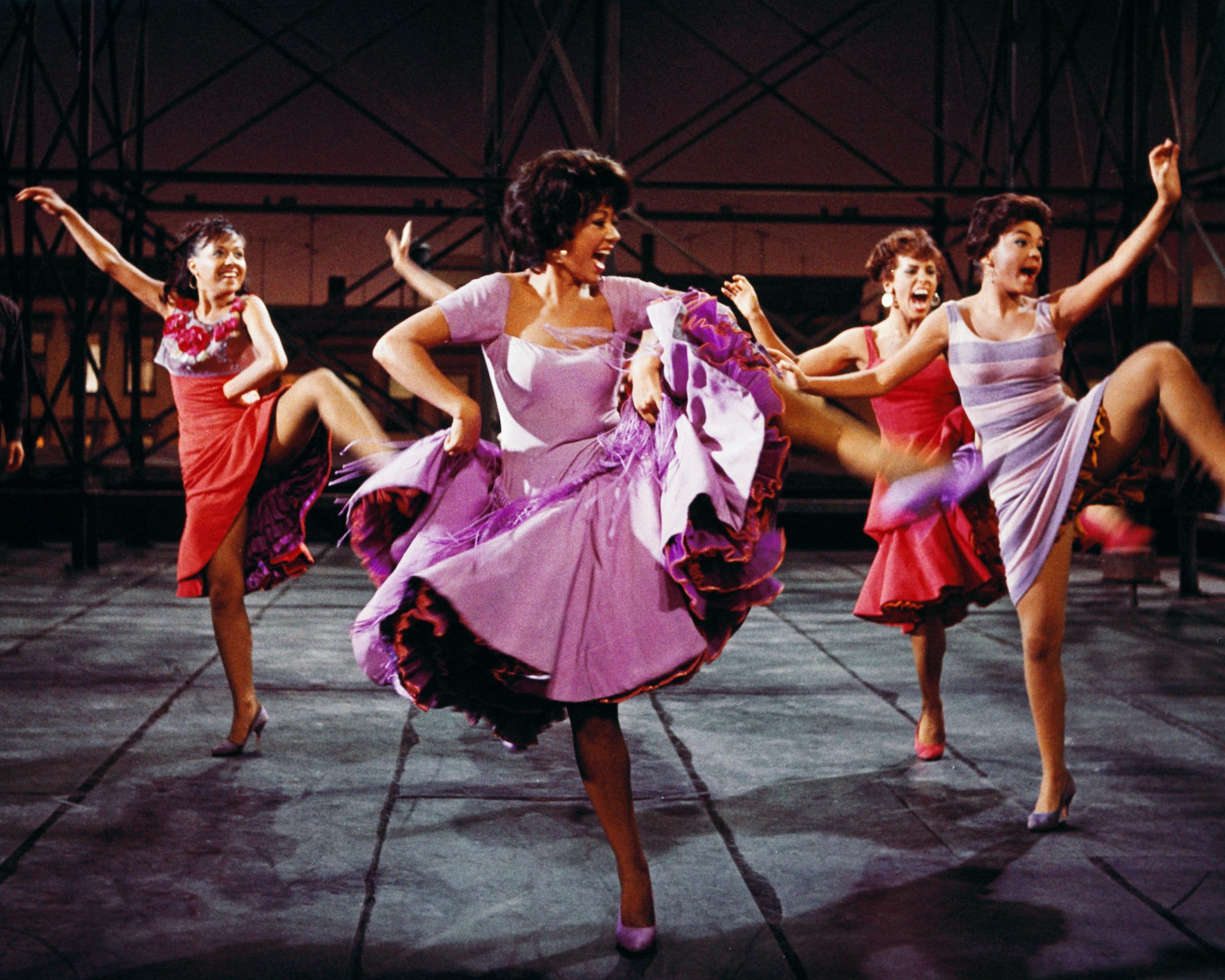 Who does Rita Moreno play in the new 'West Side Story'?
Playing Anita in West Side Story helped Moreno make history as the first (and to this day, only) Hispanic woman to win an acting Oscar. And 60 years later, she's now an EGOT winner and is taking part in the newest version of the Leonard Bernstein musical. Moreno plays shopkeeper Valentina in the movie, out Dec. 10. Valentina is basically "Doc" from the 1961 movie. So her character will serve as a voice of wisdom for the community. Moreno is also an executive producer on the film.
Spielberg's West Side Story comes out the day before Moreno's 90th birthday. And she looked back on West Side Story's legacy in an interview with Variety for its 2021 Power of Women issue. The One Day At a Time star admitted to feeling wary about a remake of the classic film. But after having worked on it, she's glad it was placed in Spielberg's hands.
Angels in America playwright Tony Kushner wrote the script for Spielberg's first movie musical. And he reportedly made sure the problematic aspects of the original movie were fixed in this version. As for Spielberg, Moreno said his telling of the story honors the original work by not trying to one up it. "America," in particular, looks very different from its predecessor. Moreno said:
"I love the way they did 'America.' It's completely different from the rooftop 'America' that we did, and believe me, that's a terrific thing. Spielberg and [choreographer] Justin [Peck] decided they weren't going to compete with something that's so iconic."
Steven Spielberg's 'West Side Story' breaks with tradition
A new West Side Story trailer released Sept. 23 showed the first glimpse of "America." In the clips, Ariana DeBose (Anita) and David Alvarez (Bernardo) sing and dance through the streets of New York City with the other Sharks.
In the original movie, Moreno wore light purple dress through the "Dance At the Gym," "America," and a majority of the movie. Images of Moreno in that purple dress are some of the most famous from the film. In Spielberg's version, DeBose wears a black dress in "Dance At the Gym" and a yellow and red dress with a similar silhouette to Moreno's in "America." And rather than take place on an apartment building rooftop surrounded by scaffoldings, the cast runs through their neighborhood in "America," showing viewers what their lives in New York look like. It looks like "America" could be the biggest dance number in Spielberg's interpretation.
Another big difference will be the choreography. Jerome Robbins' West Side Story choreography is so famous, it's a bit taboo not to use it in an official production of the musical. But Spielberg hired Broadway's Justin Peck to create all new choreography for his musical. And it has Moreno's endorsement.