'West Side Story' Trailer: Ansel Elgort and Rachel Zegler Are About To Start a Rumble in the Latest Look at Steven Spielberg's Adaption of the Classic Musical
It's been 60 years since we first saw Tony and Maria's love story was first seen on the big screen. This December, legendary filmmaker Steven Spielberg and Angels in America playwright Tony Kushner bring the musical back to movie theaters with their adaptation of West Side Story. 
A new trailer came out on Sept.16, showcasing what audiences can expect from the iteration.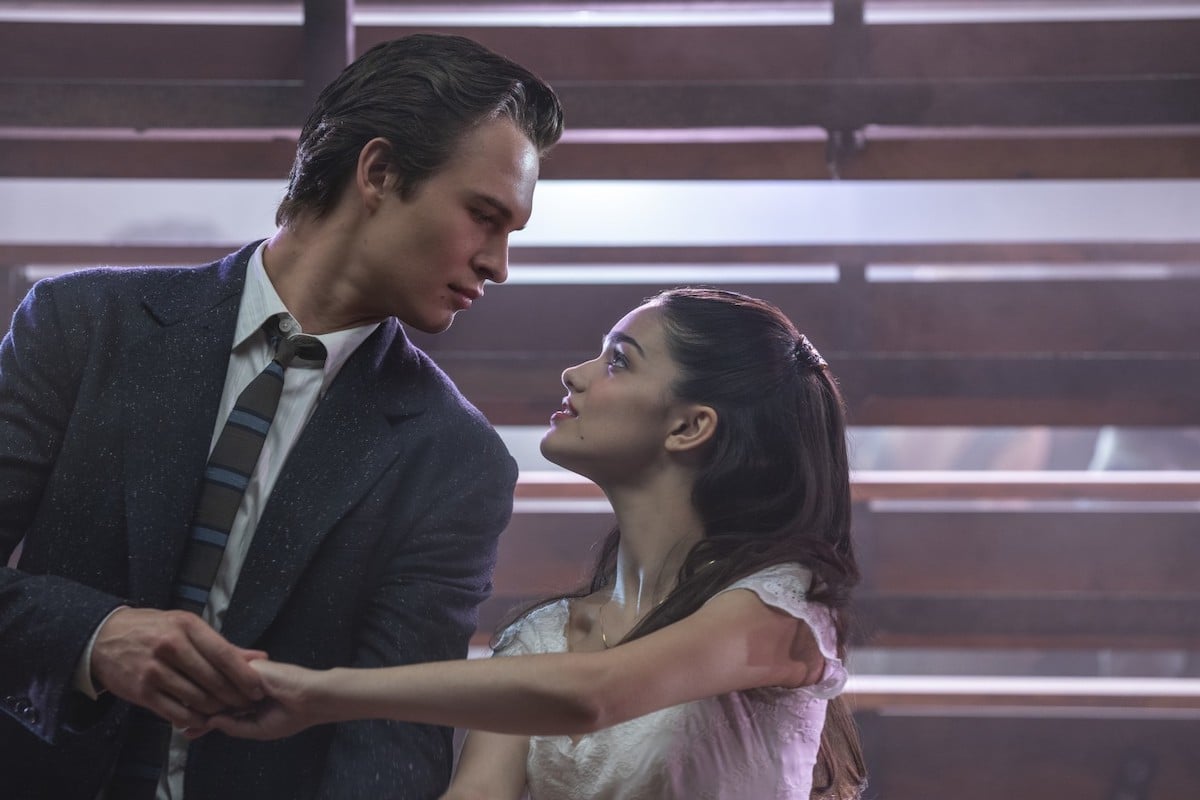 'West Side Story' is a musical classic with a long legacy
West Side Story first premiered on Broadway in 1957 as a modern musical retelling of Romeo and Juliet. Its creative team included some of the greatest composers and writers of all time. Leonard Bernstein wrote the music, Arthur Laurents wrote the book, and Stephen Sondheim contributed the lyrics. 
The musical is considered a classic, combining jazz, Latin, and full symphonic orchestra with complex lyrical patterns and themes of race and coming of age. In 1961, Jerome Robbins and Robert Wise directed the first film adaptation starring Natalie Wood and Richard Beymer. 
The 'West Side Story' trailer shows director Stephen Spielberg is keeping some aspects from the previous film
Musical theater fans got a taste for the newest West Side Story when the first full-length trailer dropped in mid-September. It opens with Rachel Zegler singing the musical's most iconic song, "Tonight." We soon see her character Maria meet Ansel Elgort's Tony at the local dance hall before their perspective gangs get to face off. 
"Do you want to start World War III?" Ariana DeBose's Anita teases the young lovers at the dance. David Alvarez's Bernardo, a shark, is then seen warning Maria about getting too close to Tony.
Spielberg keeps the old Hollywood feel in West Side Story's look and cinematography. Zegler will don Maria's iconic white dress, while Anita and her group will dance in large petticoat skirts. Both costuming elements are from the 1961 film. 
The newest musical adaption of Tony and Maria's doomed romance will address some of the problematic aspects of the original film
West Side Story's trailer also promises to address race in a way that the original ignored. We can hear Mike Faist's Riff tell Tony, "You know, I wake up to everything I know, either getting sold or wrecked or being taken over by people that I don't like." 
The original film has garnered criticism in recent years for its since outdated practice of casting most Puerto Rican characters with white actors. Wood was Russian, and George Chakiris, who played Bernardo, was Greek. 
Rita Morano was the only Puerto Rican main cast member. She will consequently appear in the new role of Valentina in the remake. 
"We're not trying to recreate, frame for frame, the 1961 film," Rachel Zegler reiterated to Town & Country. That film exists as this incredible piece of pop culture that everyone has seen and been affected by in some way. I don't think any of us would ever try to recreate that."
"There are things to improve on and things to address. It's such a cultural phenomenon that film and the musical in general," Zegler continued. "I think the way Steven and Tony framed it to all of us when we were auditioning, when we were rehearsing, when we were shooting, was, 'We are making a movie of the original Broadway musical. This is our take on a story that every-one has heard, and knows so well, and really loves.'"
West Side Story will be released in theaters on Dec. 10, 2021